If you're heading down to Florida, you might already be expecting the warm weather, but you should also be prepared for the possibility of thunderstorms or rain throughout the week. Be sure to have your umbrellas and rain jackets on hand just in case the sky opens up. You also want make sure that you have clear bags or small enough purses since there is a clear bag policy in place for the stadium.
Still on the hunt for tickets? The NFL Ticket Exchange still has plenty availability starting from $169, so if you want to see the action live, there's still time to buy one.
To Do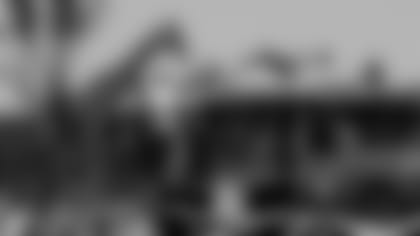 Tampa has quite a few things to offer, like aquariums and theme parks. You won't want to missBusch Gardens Tampa.  Hop on one of the many roller coasters or the park's train for a ride through the Serengeti, one of the safaris the theme park offers. They also have plenty of opportunities to interact with the different animals like cheetahs, zebras and gorillas. 
There are several other action packed theme parks that you can add to your list. If you plan on being in town over the weekend, check outAdventure Island. Hit the slides to your heart's content or simply lounge by the pool. If the water park isn't quite your speed, stop by the Florida Aquarium. You'll find a number of exhibits like the Wetlands Trail that'll teach all about the animals that inhabit Florida's swamps.
There'll be plenty of people in town ready to cheer on the boys when they take the field on Thursday. Catch up with the New England Patriots Fan Club of Southwest Florida for a comedy show with Mike McCarthy, also known as the Comedy Barbarian. Meet up with the crew in Lot 14 at Raymond James Stadium and get in on all the laughs before heading in for to catch the team in action.
Eat
When you head into a new city, we know it can be a little overwhelming to figure out where to grab a bite to eat, so we found a couple of options to start you on your search. China Yuan has an extensive menu of meals from Hong Kong all made with fresh ingredients.They also say if you don't see something you want on the menu to order it anyway because they can make almost any dish. Of course, you'll see some of the more recognizable meals like fried rice and lo mein, but you'll also get the chance to branch out try something different.
Head over to Duffy's on Dale Mabry if you want to be surrounded by sports. There are a variety of options on the menu that range from burgers to ribs and flatbreads to rice bowls, so you'll surely find something to eat.   
Since you're in Florida, there's no way you can leave without having some grouper. Whether fried, grilled or on a sandwich, it is highly recommended. One local's favorite place to grab grouper is Frenchy's. This locally owned chain boasts grouper sandwiches in plenty of styles, as well as plenty of other seafood choices. There are plenty of locations around the Clearwater area, but head over to the Original Café for a great view of the beach. For tastes from land, head over to Bern's Steakhouse. This family owned restaurant is located in the SoHo area of Tampa and has some of the best steak in town.
For more information while planning your trip, visit:
Do you have advice for fans hitting the road for an upcoming away game? Share it with us at lifestyle@patriots.com.