New England looks to regain some momentum heading into the regular season when it hosts Washington Thursday night at Foxboro Stadium.
While the Patriots defense has been the best in the league against the pass this preseason and is ranked third in yards allowed overall, the offense sputtered badly against Tampa Bay in the last outing. After seeing his team get just four first downs and convert a dismal 1-of-14 third down plays, Head Coach Bill Belichick wants to see his troops rebound against the Redskins.
Belichick expects to play his starters at least through the first half. He will make any further decisions as the game moves along. While he wants to see the team get momentum going for the start of the regular season, Belichick said the real test comes when the team travels to Cincinnati for Week One.
"I think every NFL season that I've been involved in it always comes down to the opening game," Belichick said. "That's when you really find out where you are. I think there are a lot of times in preseason that can point you in a certain direction, but that's where you really know we're you are at, when teams really start game planning and you see the full match-ups for 60 minutes."
Last season Washington defeated New England 30-20 in the preseason. The Patriots fell behind 13-3, but a 49-yard field goal by Adam Vinatieri on the final play of the first half close the gap to 13-6. A 12-yard touchdown pass from Drew Bledsoe to Tony Simmons tied the score. Troy Brown had a strong performance, running a reverse 28 yards and catching three passes for 77 yards.
After a poor showing against Tampa Bay, the offense would like to get itself going. The passing game in particular will get a good test against the Redskins secondary, which is led by cornerbacks Champ Bailey and Darrell Green.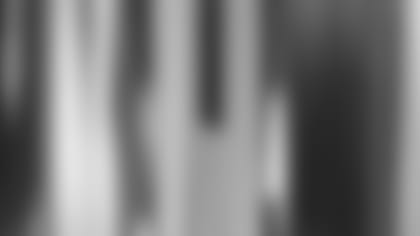 ]()
            "Yeah, we want to bounce back from that horrible showing last week," said wide receiver Charles Johnson, who has just three catches for 23 yards in the three games thus far. "We need to get a little momentum going into the season. All we have to do is go out there and show a little chemistry and execution. I thought we were doing all right with that for the first two games, but it was disappointing to go out there and lay an egg like we did in Tampa Bay. We need to shake that off and go into the season feeling good. I know it is preseason, but winning is contagious."  

As far as the challenge facing the New England receivers in the form of Bailey, Johnson said it would be an excellent test. Though he may not see time against the top defensive backs Thursday night, Johnson knows Bailey well from his days with Philadelphia.
"Champ is a good young corner," Johnson said. "He is aggressive and has good speed, but I'm probably not going to see him. It would be nice to see him. I've played against him and Darrell twice a year the last couple seasons, and going against those guys is a good experience."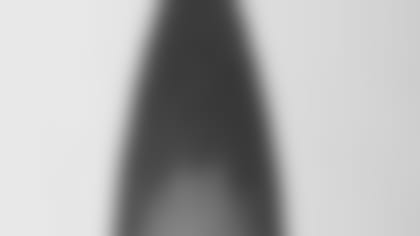 ]()
            His preseason was a bit rocky because of a foot injury, but rookie cornerback Leonard Myers has made a good impression thus far. His hustling play to catch Warrick Dunn from behind and push him out of bounds to prevent a touchdown against Tampa Bay opened some eyes. Dunn gained 56 yards on the run, but Myers effort was rewarded two plays later when fellow rookie Richard Seymour intercepted a pass inside the 5-yard line to stymie the Buccaneers scoring threat.  

Myers also had a pass defensed in the game. In the previous outing against Carolina he had a 30-yard interception return that helped set up a field goal. Myers was also on the ball in the preseason opener when he recovered a special teams fumble to prevent a Patriots turnover.
"Once you get the program under your belt and you feel like you know the adjustments well enough where you don't have to think twice before you make them, that's when your talent can start to take over," Myers said. "I'm feeling very comfortable around these guys, and they have made things easier for me. I'm out there having fun."
Myers certainly isn't afraid to have fun. After his interception in the Panthers game he broke out with an electric celebration dance. The moves were surprising considering the relatively low profile the rookie had kept throughout the two-a-days at Bryant College.
"When you are here for practice or in meetings it is business," Myers said. "I am a very serious person in practice. In the games, that's when it is time to have fun. You don't work so hard to get to that point to not have fun. Whatever you do in practice should carry over into games, and when it does you should enjoy it."
Right now the Patriots are deep in experience at cornerback ahead of Myers. Instead of feeling extra pressure because of the older talent, Myers said having the likes of Ty Law, Otis Smith and Terrell Buckley in front of him has actually eased the transition to the pro game.
"Right now I am like a sponge, and I am soaking in all they have to tell me," Myers said. "Those guys have all made a lot of plays in this league. That is vital for a young corner coming into this league. I don't have that experience at this level, so I need to see the guys who have been there and done it."