2015 is quickly shaping up as the year that defines the future of instant replay for the NFL.
Why? Consider these two concurrent efforts: streamlining the process by having a shadowing assistant hand a ref a tablet to review plays rather than going under the hood; and exploring options for covering field boundaries with camera angles that could make the difference between a win and a loss.
The first could be implemented by next season. Findings of the second will be presented to the league's competition committee next March. With many pushing to let *any *football play be challenged and reviewed, you can understand why the football operations experts have had their hands full this year.
This week's piece examines adding field and end zone boundary cameras in some way, shape or form in pursuit of a clear view of any play. Coaches, players and fans pretty much want refs with tech-driven instant replay to be perfect on every call, challenge and review, regardless of circumstances. Nobody wants to hear the words "*There's not enough evidence to overturn the call," *when they feel wronged.
You can read about streamlining the process here .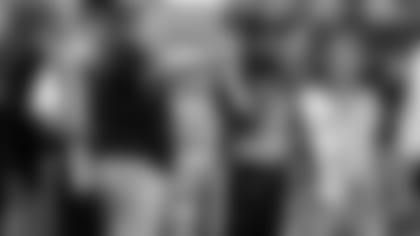 There could be good news for coaches and fans who feel victimized by calls or non-calls an want more and better camera views of plays to help referees decide the results on replays, which many in the league would like to be used to review almost any play.
After many years of requesting fixed cams for the perimeter of the field and end zone by Patriots Head Coach Bill Belichick, the league relented earlier this year and set out to research the proposal for next year's competition committee meet – while game ESPN and CBS provide pylon cams in the interim.
But putting "fixed cameras along all boundary lines," (wording from Proposal #12 for the Competition Committee in 2015) really isn't a narrow request. As a result, the league is considering options well beyond pylon cameras, with some even suggesting a fleet of drones with zoom cameras could fit the bill.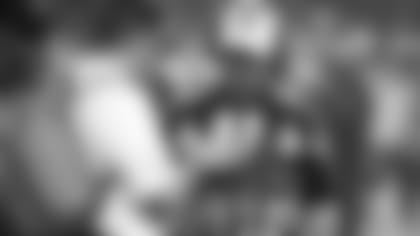 The NFL's football operations unit is exploring far more than the four-camera, pylon cams used in select games by its TV partners. The unit has considered cameras that can tilt and turn, including ones that can be mounted off the field in stadiums to provide the increasingly sought after camera views/coverage.
An important but limited bonus of the research is that the footage from the pylon cameras at the end zone is already available to referees to help decide the outcome of action using the league's new Vision instant replay system. Vision itself replaced hardware and more in stadiums before the season began.
What's new(er) is that the league granted two networks (ESPN and CBS) permission to deploy pylon cameras in selected games this season. TV viewers have already seen some of the camera angles they provide with the extra footage already helping with the resolution of some replays.
But the league is taking a broader approach in its research. The league is "conducting offline testing of fixed mounted cameras along the field boundary lines at selected games at MetLife Stadium this season (they are not being used for broadcast or instant replay purposes)," according to a NFL spokesman.
The league has said publicly that the MetLife test "will provide us with 10-12 games worth of data on viability, impact and feasibility." Results will be presented to the competition committee after the season.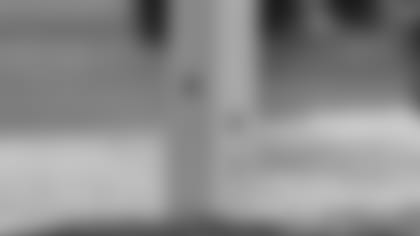 Location, Location, Location
As all involved have seen so far this season, pylon cameras are of limited effectiveness as their views can be blocked by bodies. This has led to considering locating the cameras above the actual field of play for a higher probability of producing higher value video footage for use by all.
This seems to be a far more reasonable approach – and one that Coach B would press for after seeing the underwhelming results of pylon cams so far this season (and in past use with college football games, etc.)  It makes little sense to located fixed camera where they can be run into or over by players.
That has led to consideration of mounting them above the field in each stadium to minimize or eliminate interference with their operation (and camera angles). Though this would be more expensive for teams as their venues vary in design and layout than pylons, cost shouldn't be an issue (see below).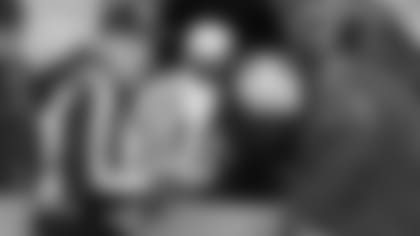 It sounds as if the Belichick boundary cameras proposal wants a fixed line view running down the lines of the end zone and the rest of the field. But what of these perimeter cams could also tilt and pan? Wouldn't that extra functionality be better or would it create problems?
The football operations folks have considered tilt and pan cameras but we don't know if they are part of its ongoing testing.
It's safe to assume (though we don't know for certain) that the cameras used have solid zoom capabilities. Given the length of the boundary lines they would need to cover, it would seem to be a given.
And what about camera resolution? With resolution technology advancing, this is an area that will need a decision. The options include HD cameras used today with a maximum of 1080p XX or ultra HD (UHD 4K) cameras which are more expensive but provide 4 times higher resolution.
CBS actually used 4K UHD cameras in games last year to provide refs a higher resolution look at boundary line plays. While use of 4K to shoot and broadcast game action is lacking, it has garnered interest by other content owners and TV service providers. For more money, the league could go with 8K resolution cameras.
Next to nobody is buying repeated claims that the Belichick proposal is cost prohibitive. Two reasons: The NFL can afford most anything. And, if the league doesn't want to foot the bill, it could follow its tried and true technology partner/sponsor route that landed it's a $400 million deal with Microsoft and a two-pronged partnerships with Extreme Networks and Bose. Maybe Sony for the cameras?
This kind of business partnerships with the NFL can address the fact that there's far more to adding boundary cams to NFL stadiums than the cameras and their location.
Processing the additional video, moving it around the stadium, back to HQ in New York, and connecting it to the NFL Vision instant replay system will require new/additional technology infrastructure.
This would include fiber-optic cable to transport the video, networking hardware to help with that, software for processing and integration with Vision. There's also a chance that additional staff may be needed to help operate what would be a larger overall instant replay system.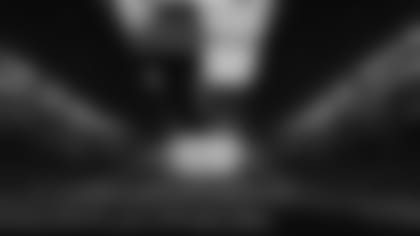 The league stands to learn a great deal from the efforts of its TV partners whether it's from approaches used before the Belichick proposal research finally began, during the ongoing testing in live regular season games and separate efforts implemented to enhance game casts by broadcasters.
CBS, for example, has used in Dallas' AT&T Stadium which features a series of cameras "allowing for a 360-degree rotating view of the red zone through the back of the end zone," according to a report by Mike Florio at ProFootballTalk.com. This approach could cost much more than pylon cams, but the payoff is that it provides a more comprehensive look at football action. It's unclear, however, if this system covers the playing field (sidelines) between the red zones.
Adding boundary cameras to enrich instant replay isn't all about the bottom line, though some have claimed that such a move is cost prohibitive. This led Coach B to wryly suggest holding bake sales and car washes to raise money.
Those in favor of the Patriots' proposal are hoping that those who are researching and testing options for addressing Proposal #12 provide the competition committee their findings and actual proposals/recommendation(s) for augmenting an evolving instant replay system.
Bob Wallace is a technology journalist with over 30 years of experience explaining how new services, apps, consumer electronic devices and video sources are reshaping the world of communications as we know it. Wallace has specific expertise in explaining how and why advances in technology, media and entertainment redefine the way football fans interact with the league, teams, players and each other. He's the Founder of Fast Forward Thinking LLC