Having spent time using the newly launched NFL Now application for PCs and mobile devices, what impressed me the most was the highly-touted customized content feature that lets you follow specific teams and players without all the rest.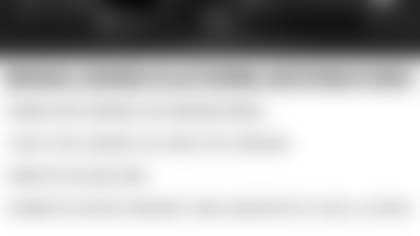 Think for a moment how many gazillion times you've waited through highlights, analysis, discussion and recaps of over a dozen games before and after they are played to hear about your team's performance and latest news on ESPN, NFL Network and other sports shows - local, regional and national.
Now, through the NFL Now app's My Channel feature, it's as if you turned on a sports show that focused on your team, with a side of important league video news clips. No waiting through baseball, golf, racing news and miscellaneous news and video highlights to get to your sport and your team.
Whether it's pre-game and/or postgame streaming video, you can stay connected with your home team and decide how much else of the compelling NFL Now content you wish to view.
If you follow one team, or all teams, the NFL at launch last week said viewers get inside access to all your favorite players and teams throughout the season from our teams. There will be 4,800 minutes of video - that's a whopping 80 hours from each team per week during the year.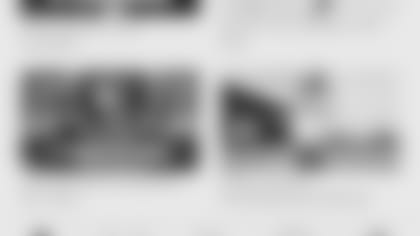 NFL Now programming includes highlights, clips of NFL Network programming and a truckload of original programming taped in the brand's new NFL Now studios. "Our analysts -- including the entire Around The League team -- will tape daily breaking news, highlights and analysis videos that will go right to your device," the NFL explained at launch.
In advance of the regular season kickoff, fans can access a Training Camp Live set of postgame coach, player and press conference video content designed to keep fans tuned in between live games. It's like a whip-around of post-game coach press conferences with ads very few and far between - and short in duration.
With NFL Now, the league has joined content owners such as movie studios, entertainment companies (concerts), TV show makers and others in throwing open the door to their vast video library of coveted, on-demand content. It's designed to augment live game viewing, and enhance the fan experience in the gaps between actual contests.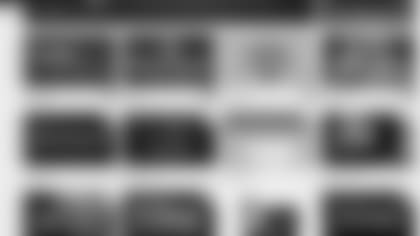 Wisely, the league offers a tier called NFL Now Plus, which for a mere $1.99 a month lets fans view in-game highlights, and more importantly access on-demand content that comprises the bulk of the league's library. The vast warehouse of vaunted video content includes original programming such as Hard Knocks, A Football Life and America's Game.
Also on the menu are Greatest Games, NFL Films Presents, Top 100 Greatest Players, Training Camp as well as newer content such in Can't Miss Plays and Fantasy Football categories. Access to this vast video vault is a steal at $1.99.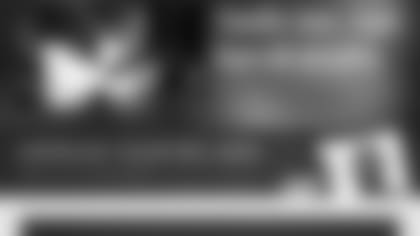 Equally impressive to the available content is the league's device support plan. Initially, the NFL Now app is available on select smartphones and tablets with PC users needing only a browser to reach NFL.com/now to tune in.
The league didn't stop there, committing to have the app available for Apple TV in the coming weeks. Also on the available now/or soon list are connected TVs, set-top devices such as Roku and Amazon Fire TV, and gaming consoles such as Xbox. This covers the waterfront and is proof positive of the NFL's plan to take video-on-demand web content to the fan masses.
One important note: Widespread web streaming of on-demand content does not in any way signal the onset of NFL games being available live online. For those unfamiliar with the business of technology, the many deals the league as with broadcast networks to air its games precludes competition so as not to eat into the broadcasters viewership and possibly dilute ads. Streaming these games live online would require a fundamental overhaul of the NFL-broadcaster business relationship. Don't hold your breath.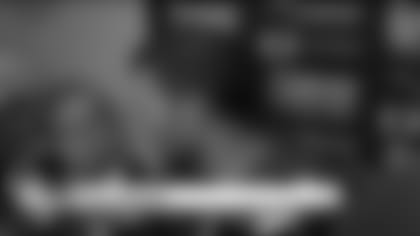 Once it became available, I downloaded the NFL Now app to my 3G Apple iPhone 4s and later upgraded to the Plus tier for $1.99 a month. I also visited www.nfl.com/now via my laptop to register, set my preferences and check out the video content.
I was impressed with the quality of the video and audio on both platforms. It took a bit before the video launched on my iPhone but that did little to dampen the value of the stream and the variety of content. Given that this is version 1.0 of the app, it's hardly risky to predict improvements and enhancements in the next rev of the app.
The video stream was clear, crisp and engaging and the audio equally high quality on both platforms. That's great news for fans and for sponsors such as Gillette and Nationwide Insurance. The ads, optimized for the app stream (short), didn't bother me though there are many who dislike all ads equally on any medium.
Some early customer reviews and commenters have mentioned big battery drains, intro screen freezes and problems launching the app. Others are challenge-free and pleased with NFL Now. Many, though, have asked for Chromecast support.
Roughly one week post-launch, it's tough to cover the waterfront for a version 1.0 application. The league is assuredly looking to enhance and advance NFL Now, which has been very heavily promoted - primarily through prime-time TV advertising before, during and after launch.
It will be interesting to watch the app evolve. I've added some items that I believe would prove popular and help build an engaged following for the streaming video-rich fledgling app.
One feature that would likely please fans would be a 'My Division' channel that contains perhaps a subset of what you get for one team, but highlights and more from other clubs in your team's division. I'm very interested in what's going on with my team's divisional foes and don't want to sift through a deluge of content to check in and up on three other teams.
One item I didn't see as part of NFL Now that has proven popular in apps elsewhere, is a 'my rewards' program which gives you points for daily visits, downloads of advertiser apps and other activities that are redeemable for merchandise.
The official New England Patriots app has such as program and it's minimally invasive. Perhaps this is a TBD item for NFL given that the app wasn't even available until just before preseason games began. Ona list of priorities, I'm sure optimizing video ad presentation and delivery rated higher.
The NFL Now app performed largely as advertised, which is hardly guaranteed in the wide world of mobile apps, let alone those reliant on heavy streaming video traffic to wireless devices. To me, the key selling point is the ability to customize the video you receive. Honestly, I only want My Channel to contain content for my favorite team, along with general league news.
The future looks bright given the extended list of devices that will be able to use the new app and its pay-tier version. The league claims its spent years creating the app and managed to launch it just before the real beginning of the preseason slate of games.
As always, stay tuned! And keep the comments and feedback coming.
Bob Wallace is a technology journalist with over 30 years of experience explaining how new services, apps, consumer electronic devices and video sources are reshaping the world of communications as we know it. Wallace has specific expertise in explaining how and why advances in technology, media and entertainment redefine the way football fans interact with the league, teams, players and each other. He's the Founder of Fast Forward Thinking LLC.