Seems almost unfair, doesn't it? The rush to the finish line - the explosive emotion surrounding the finish to Super Bowl XLIX, the pure joy in celebrating such a victory, and then...it's over.
There's plenty to get to, of course, before the official start to the 2015 season gets underway in just a matter of weeks - and that's on March 10th, in case you were wondering. Surely you could use a little down time, just as the players and coaches can use, in an effort to re-charge the batteries? To my recollection, only Patriots' Hall-of-Famer Tedy Bruschi could possibly go "Full Tilt, Full Time."
In the event this becomes an impossibility for you - and I must admit, I'm having a hard time with it as well (Down time? What's that?) - here are a few football key dates and business agenda items to remember as you work on your own R&R.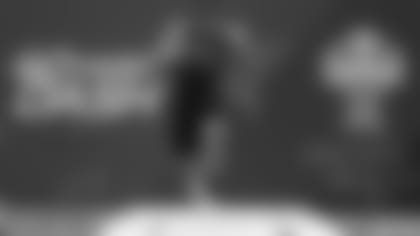 February 17-23 - NFL Scouting Combine, Indianapolis.
March 2 - Prior to 4:00 pm ET, deadline for teams to designate Franchise or Transition Players.
March 7-10 - Teams may contact and enter into contract negotiations with certified agents of players who will become UFA's (Unrestricted Free Agents) when their deals expire at 4:00 pm ET March 10.
March 10 - Before 4:00 pm ET, teams must exercise options for 2015 on all players who have option clauses for 2015 in their 2014 contracts.
March 10 - Also prior to 4:00 pm ET, teams must submit minimum salary tenders to retain exclusive negotiating rights to their player with expiring 2014 contracts. Additionally, the "Top 51" begins, as the top 51 paid players on each roster officially count against the salary cap. Every team must be under the salary cap at this time.
March 10 - The 2015 league year, free agency period and trading period begin at 4:00 pm ET.
That's a lot of stuff to prepare for in a relatively short amount of time. Who said anything about an off-season? March 10th is clearly the key date upcoming, and most teams will undoubtedly have their ducks in a row well before this point. Off-season workouts and free agent offer sheets will commence in April, so the on-field work will come fast and furious for front-office and coaching staffs soon enough.
Long gone are the days of yesteryear, when players cleaned out their lockers, returned home and largely forgot about football. Many players returned to full-time jobs as well as their families, until the NFL morphed into the Big Time following the AFL-NFL merger in 1970, and the subsequent skyrocketing of television rights fees. That's when "sport" became "business" in this country - changed forever in the eyes and minds of athletes, coaches, administrators and fans.
Remember the late, great Art Donovan? One of my favorite lines from the ex-Baltimore Colts defensive tackle was all about how he (and several of his buddies, apparently) used to spend his off-season: "The best way is to sit under a tree, eats lots of bologna and salami, drink a case of beer and blow up."
No, those days are long gone...even if they're still fun to remember. Now, it's all about business.
So, hurry up and wait just a little bit more. Before you know it, the business of football will be back...even if it never really leaves.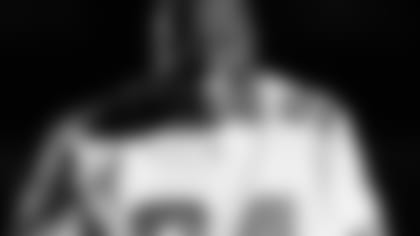 Last week, Pro Football Hall-of-Famer-to-be Charles Haley opened up his mouth and stuck his rather large foot into the opening, with his proclamation that he "lost all respect" for Tom Brady after the Deflategate fiasco became a story. No cold, hard facts have come out about the case yet, still under investigation by the NFL...but don't let that get in the way of intelligent, sound, reasonable thinking, Charles.
While a player in San Francisco and Dallas, Haley was viewed as recalcitrant - a guy who was tough to deal with in the media, tough to take by his own teammates and bordering on insubordinate with his coaches. But most everyone put up with him, simply because he could play. He was a man of few words then...and perhaps he should have just stayed that way. Now he wants to speak out? Now he wants people to listen, and he wants the present-day game to respect his words, when he would not/could not do the same as a player?
Same deal for current Pro Football Hall-of-Famer Jerry Rice, who managed to step into his own pile of verbal poop in an interview with CBS Sports Network's Jim Rome. "I'm going to be point blank, I feel like it's cheating," Rice said to The Jim Rome Show on the subject of deflated footballs. "Because you have an edge up on your opponent and it's unfortunate that it happened. I'm not saying the outcome of the game would have been different or anything like that because they (Indy) got beat 45-7, but they (New England) still had an edge."
This comes from a respected, almost revered player who apparently forgot about his own previous confession that he often used "stickum" on his receiving gloves. "I know this might be a little illegal, guys, but you put a little spray, a little stickum on them, to make sure that texture is a little sticky," Rice said to ESPN last month in a videotaped interview, laughing while he said it.
Hmmm. I guess Rice forgot that gloves came into the NFL in the first place because the league outlawed the "stickum" used by his predecessors in the game. Yet, he added the stuff TO his gloves while playing, to make it easier to catch the ball. Did it give you an edge, Jerry? And you did it anyway?
As Forrest Gump once said, "stupid is as stupid does." Time for the NFL to step in, please...and stop the madness. And for some ex-players to stop talking like they know what they're talking about. They don't.
Talkers gonna talk, haters gonna...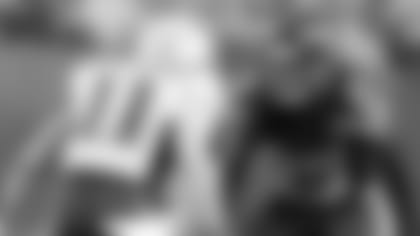 One of the great things about watching the replays of Super Bowl XLIX on NFL Network - the "Sound FX" with players and coaches mic'd up on the sidelines and the sound picked up on the field during the game. The sideline sound and game sound both provide a point of view and a feel that otherwise can never be fully realized by someone who hasn't been on an NFL sideline. Kudos to the NFL for a rather innovative way to present the game.
And kudos to the cameras and microphones that picked up this little exchange between Seattle's Richard Sherman and the Patriots' Julian Edelman:
Sherman: "Ya'll weak. We eat ya'll."
Edelman: "You do a lot of talking, bro."
Ground & Pound building in Buffalo
It seems pretty clear that Rex Ryan is bringing in his "ground and pound" philosophy to the Buffalo Bills. Not that they couldn't run the ball to begin with, but it sure looks like the mindset is going to be a physical one.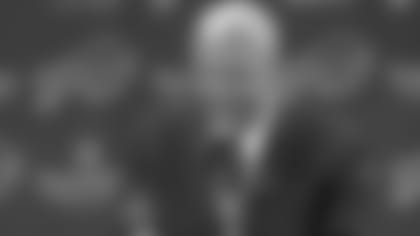 The Bills have an agreement in principle with former Miami lineman Richie Incognito for one year. Incognito hasn't played a down in the NFL since the infamous bullying scandal that rocked the Dolphins in 2013, and resulted in his suspension for the final eight games of the season. The NFL cleared him last summer to return, and he had visits with Tampa Bay and Denver before ultimately staying out of football for the entire season.
Incognito - even before the bullying issues - had been known as a player with a mean streak. Even Buffalo defensive tackle Marcell Dareus once called him the "dirtiest player in the NFL," after the Bills had faced the Dolphins previously.
How does the saying go? "What goes around, comes around?" Or perhaps, "be careful what you wish for, you might get it?" How about "my mother always told me if you can't something nice about someone, don't say anything at all?"
It should, at the very least, be interesting in the Bills' locker room. Former Buffalo Braves' NBA coach Cotton Fitzsimmons once told me about Buffalo, "Rookie, no matter the story or situation, it's always rough in the Buff." Maybe this move will simply continue that legacy?
John Rooke is an author and award-winning broadcaster, and has been the Patriots' stadium voice for 22 years. Currently serving in several media capacities - which include hosting "Patriots Playbook" during the season on Patriots.com Radio for a 14th year - Rooke has broadcast college football and basketball for the past 26 years and is a member of the Rhode Island Radio Hall of Fame.