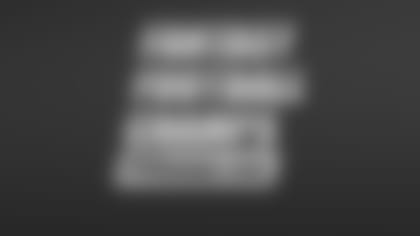 ](https://www.ffchamps.com/subscribe/)The trading deadline has now passed or is about to in most traditional fantasy football leagues. In my three leagues the deadline is before kickoff of Week 11 or before the Thursday night kickoff in Week 12. If you can no longer trade, your roster is set aside from a waiver pick up here and there. At this point there are very few waiver wire players that should be a regular starter on a championship contending team but it is still important to scour the waiver wire, especially with Week 12 being the final NFL bye week. In one of my leagues, I have a team that is starting to come on strong but I will need to win two of my final three to secure one of the only four playoff spots. This is a tough week for my team, as both of my starting RBs, Marshawn Lynch and Giovanni Bernard, are on byes, and my starting QB Phillip Rivers plays on the road vs. a Chiefs team and top defense. Andy Dalton, the back-up QB, would be a strong consideration but he is on bye. While I will almost surely start Rivers, I'm picking up Carson Palmer on waivers as well, just so there is a second option. Last week, Palmer looked like the young Bengals version of himself, putting up 419 yards and 2 TDs. That was against the awful Jaguars and his Week 12 match-up is against a Colts team that has struggled recently giving up 38 points to the Rams. Since my two RBs this week are likely to be the tandem of Andre Ellington and Rashard Mendenhall, starting Palmer would not make much sense and Rivers is due for a big game, tough opponent aside. I'm hoping Brandon Marshall, Eric Decker and Torrey Smith can have big games and carry the team.
At FFChamps.com we always start the players we identify in our rankings as Studs, regardless of the opponent. Do not over think this strategy in your drive to make your league's playoffs. There will be weeks where your Studs have tougher defensive match-ups, as shown in the FFChamps Strength of Schedule tool. During the first 11 weeks, we discussed SOS often and even recommended trading away key players who have brutal match-ups in playoff Weeks 14-16. Andrew Luck is one example we harped on all year. However, if you did not make a trade and still have starters who play tougher teams, you need to live or die with them. The one thing you do not want to do is sit a Stud because of his defensive opponent only to watch that player have a great game. Studs do have great games against all defenses. For example, do not sit Adrian Peterson in Week 16 just because he plays a very strong Bengals run defense (although, less strong without the great Geno Atkins on IR). Play your Studs but if you have a borderline stud or you have more than one option for a RB2 or WR3, definitely focus on the SOS at www.ffchamps.com and play the better match-up.
Several FFChamps members are emailing, tweeting and calling our live programs asking for advice on tandems. A tandem is when you have two offensive players from the same team, usually a QB and WR. Over the years we have seen tandems carry a team week after week. In 2007, a team in my league had Tom Brady and Randy Moss in their record breaking year. They crushed opponent after opponent, ran away with total points in the league but it all came crashing down in fantasy championship Week 16, the one off week the duo had that season. This year, I had Matt Ryan and Julio Jones on one team. I started 3-0 and then Jones got hurt, Roddy White was out, the Falcons fell apart and I am now out of the playoff hunt. In Week 10, I played the only 0-8 team in one of my leagues. The team was 0-8 because it drafted Brady as QB, and Danny Amendola and Rob Gronkowski, a three person trio that was a disaster through 9 weeks. In Week 10, vs. the Steelers, the three of those players went ballistic and my much better team, which had the second most points in the league that week, was beaten handily. Winning fantasy football leagues that are head to head match-up based does not come down to destroying a team with one big week from that tandem here and there. It doesn't matter whether you win by 1 or 71, both are wins. What matters is consistency and most tandems are risky enough that when the QB has a bad week, your team will lose. Bottom line advice is to first, look at the match-up. If your QB is Tony Romo and you have Dez Bryant, you have to play them both as they are both borderline Studs. If your QB is Andrew Luck and you have TY Hilton and the Colts play the Chiefs, you may want to see if you have a better match-up at one of the positions.
The other tandems we do not love are QB/RB and QB/K. Unless the RB is a pass catching machine, the logic is that if the RB scores three times on the ground inside the red zone, it's three less TDs for the QB. If the K kicks four field goals in a game, it is likely an indicator the QB had a quiet game. Pay attention to your starters and the defenses they play in the home stretch, and make smart decisions that improve your starting line-up.
!Russell Wilson is emerging as the real deal the more we watch him and gives the Seahawks a legitimate shot at winning the Super Bowl, despite Pete Carroll's always imminent coaching blunder at the wrong moment. Can Wilson also win a fantasy football Super Bowl? He is not likely to score 50+ points in any given week like Peyton Manning, Matthew Stafford, or even Tony Romo. Lynch is too good and so is the defense, which can score a TD in any given game. Wilson is consistent though, because he scores TDs through the air and on the ground, 20 this season. He is good enough to win with, provided his owner's positional players are a strong supporting cast.
LeSean McCoy has proven he should have been this year's first draft pick. Shady is unreal. He's always had the yards. Now he's getting the touchdowns. The Eagles offense with Nick Foles at QB has emerged under Chip Kelly as many believed it would. The only difference is that it's Foles leading the way and not Vick. Shady had a monster game in Week 11 with 150 total yards, 4 receptions and 2 TDs. The Eagles have a great shot to win the lowly NFC East division and the offense power to upset someone in the playoffs. In fantasy playoff Weeks 15 and 16, they have two great match-ups, especially for McCoy, playing the Vikings and the Bears. The other offense that is clicking is Carolina. Cam Newton has the potential to win you your league. He is confident, throwing the ball great and running the ball at the appropriate times for long gains. He does not have the supporting cast that Foles has with the Eagles but DeAngelo Williams looks healthy and fast, Greg Olsen is a top pass receiving TE, Brandon Lafell is improving, and Steve Smith and Ted Ginn both can make big plays.
FFChamps.com target analysis is a tool we have referenced each week. It allows us to see week to week and season long, which players are being targeted often. Antonio Brown continues to be near the top of the list and is making a strong case to be classified as a WR1 or Stud. Brown was targeted 9,11 and 13 times in Weeks 9-11 respectively. He is a must start. Alshon Jeffery is benefiting from the double coverage being given to Brandon Marshall. Jeffery had 18 targets and 114 yards in Week 10, and 11 targets, 83 yards in Week 11. He should be in your starting lineup as a WR 3 or even a WR 2 regardless of whether Jay Cutler or Josh McCown is the QB. Vincent Jackson is in double digits every week, with another 12 targets, 165 yards in Week 11. Tampa's terrible season has turned ever so slightly more positive, at least offensively and V Jax will be the main beneficiary. He is a must start, and would be a Stud if he had a decent QB. Tampa RB Bobby Rainey, who was on almost every waiver wire heading into Week 11, ran for 163 yards and two touchdowns and should be picked up if on waivers. He may be a flash in the pan but he looked fast.
The Patriots offense looked better than the outcome Monday night. Brady continues to look more and more to form, benefiting from a healthy offense and the continued emergence of Aaron Dobson. Gronk was awesome and even Kenbrell Thompkins was back in the line-up after being a healthy scratch, while it was Brandon Bolden's turn to sit. Stevan Ridley fumbled yet again and was benched yet again, returning later in the game. The fumbles are continuing to make Ridley a fantasy football gamble, and he will lose downs to Shane Vereen, who played in his first game since Week 1 and looked great as a receiver, but we still believe Ridley will score often down the stretch.
That's a wrap for this week. Even if you have yet to become an FFChamps.com member, it is actually the perfect moment to join. If you are serious about winning your league, you can jump on the FFChamps championship bus today and you will be a member for all of the 2014 season as well, from the Draft to your championship. We are in the stretch drive to the playoffs and if you become an FFChamps member now, you can get personalized advice and strategy and inside information on who to pick up or trade for, where one player or strategic move could bring home the bacon. Our loyal Patriots.com fans can get 50% off for life if you become an FFChamps.com member today. Just go to https://www.ffchamps.com/subscribe/. Bottom line: FFChamps.com will guide you to your bragging rights and league championship trophy and prize.