Tom Brady isn't yet ready for a retirement home - far from it. There are still mountains to climb in the NFL, and a summit to reach at least once more as a Super Bowl champion.
But as is so often the case in sports and in life, the preparation for such a climb usually focuses solely on the ascension of that mountain. And that's fine, except for this small detail - most failures, and many disasters often occur on the way down the mountain. It's because the trip to the top is often viewed as the end of a road…and not merely the halfway point.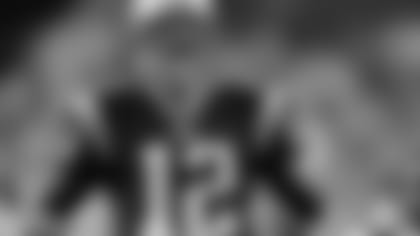 As an organization, the Patriots have clearly demonstrated the need for complete preparation in their current journey back to the top of the NFL by drafting - and now signing - quarterback Jimmy Garoppolo. It's something I've recently advocated during our in-season programming on Patriots.com Radio as well, to the point where all of a sudden - to some, I'm a Brady-hater. Hardly. It's true Brady turns 37 years old before the next regular season kicks-off, and it's also true he's not the same QB he was three or four (or seven?) seasons ago. Pro Football Focus has recently gone so far as to suggest TB12 is no longer a Top 5 QB in the NFL. His completion numbers, while under pressure, have declined steadily since 2010.
Were there extenuating circumstances leading to some of these fading statistical factoids? Yes - multiple personnel changes at receiver, tight end and in the offensive line certainly could have had an effect on his numbers, and those of the Patriots as a team. He's not gunslinging with the same weapons he once had. Doing what his coaches ask of him, or relying on his own solid instincts - taking a sack or throwing a pass away, for instance - rather than forcing a pass into coverage with a possible interception waiting to happen also plays a part in TB12's "decline."
So is he still one of the best in the game? Does it really matter? No one has found the Fountain of Youth, and as age and time march on, the mental and physical wear and tear begins its inexorable, persistent push on players' capabilities. It's happened to all of the greats in this game. But surrounded by the right players, given the right offensive weapons, equipped with the proper game plans…is there any doubt TB12 can't still get the job done today? Tomorrow?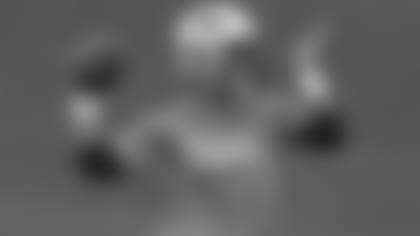 Of course not. He's 18-8 in the post-season, won three rings and has won 77% of his starts in the regular season. He's earned the benefit of the doubt. Those numbers don't lie and even the eye-test says he's still among the very best in the game. But here's another one for you - those who fail to prepare, prepare to fail. Benjamin Franklin once said this - and the Patriots are taking it to heart by drafting and signing Garoppolo. Whereas the team once drafted and signed Ryan Mallett with perhaps similar intent, TB12 has shown his shelf-life has a few years remaining before his talents spoil.
So, perhaps the timing was off for Mallett in New England? Enter the new QB with the quick release, a strong arm and perhaps the athletic skill required for success under center (or in the spread formation) in the present-day NFL. Draft analyst Mike Mayock has gone so far as to say "he (Garoppolo) makes every throw. The feet and quick release are what stand out."
Enter the new TB12, for a new Patriots' team hoping to continue a tradition of winning. Someday.
It's called preparation. It's called keeping an eye toward the future. It's called roster management. It's called whatever you want to call it. But most of all, it's called smart. TB12 isn't ready for his rocker just yet…but when there are still mountains to climb, best to have the trip down from the summit planned and calculated. Famous climber Ed Viesturs, the only American to have climbed all 14 of the world's 8000 meter peaks (26,247+ feet) once said, "Getting to the summit is optional; getting down is mandatory."
Free-falls can be disastrous.
John Rooke is an author and award-winning broadcaster, and has been the Patriots' stadium voice for 22 years. Currently serving in several media capacities - which include hosting "Patriots Playbook" during the season on Patriots.com Radio for 13 years, and broadcasting college football and basketball for the past 26 years, Rooke is also a member of the Rhode Island Radio Hall of Fame.