As the 2016 free agency period begins, The Hall thought it would take a look back at recent history to determine the top five offseason free agents signed by the Patriots since Bill Belichick's arrival in 2000.
The list does not include any player acquired via a trade -- Randy Moss, Wes Welker, Ted Washington and Corey Dillon to name a few. It also does not include street free agents acquired after a season started. Danny Woodhead, Jabar Gaffney and Joe Andruzzi are three that fit into that category. It does include players signed after June 1 that may have been salary cap cuts by their former club.
So with that, here is a sampling of offense and defensive free agents to sign with New England for consideration.
Offense: RB Antowain Smith; FBs Marc Edwards and Heath Evans; WRs David Patten, Danny Amendola, Donte' Stallworth, Brandon LaFell; OL Mike Compton, Brian Waters.
Defense: LBs Mike Vrabel, Roman Phifer, Rob Ninkovich, Bryan Cox, Rosevelt Colvin and Jabal Sheard; S Rodney Harrison; CBs Otis Smith, Tyrone Poole, Terrell Buckley and Darrelle Revis; DL Anthony Pleasant and Bobby Hamilton.
And here is The Hall's top five, which is certainly up for debate: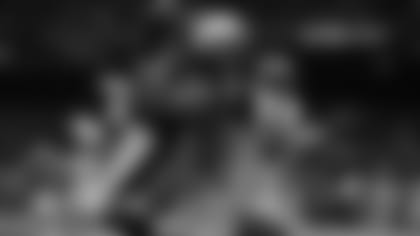 5. David Patten-- He joined the Patriots in 2001 along with fellow free agent receivers Bert Emanuel, Torrance Small and Charles Johnson. But Patten, who just a few years earlier was out of football and hauling coffee beans, was the receiver that emerged from the group. He became the starter opposite Troy Brown and also became a deep threat for Tom Brady. In four seasons, he won three Super Bowls while making 165 catches for 2,513 yards and 16 touchdowns while adding 15 grabs for 174 yards and two touchdowns in the postseason. Both of those postseason scores came during the improbable 2001 championship run. He made a leaping catch on a pass from Drew Bledsoe in the 2001 AFC Championship Game in Pittsburgh and then caught another in similar fashion from Brady in Super Bowl XXXVI that gave New England a 14-3 halftime lead.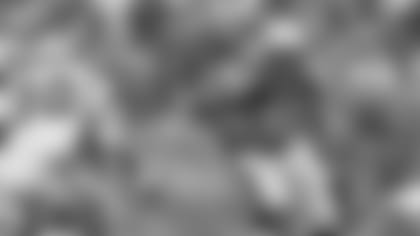 4. Antowain Smith -- After being released by the Buffalo Bills, Smith signed in New England and got a so-called second wind. In three seasons, he helped the Patriots win two Super Bowls. He rushed 721 times for 2,781 yards and 21 touchdowns with 64 receptions for 527 yards and three touchdowns. He added 177 carries for 456 yards and two touchdowns in the playoffs. While Brady was just getting his feet wet as a young player thrust into action by injury, the Patriots offense called on Smith to shoulder the rushing workload and keep some pressure off the young quarterback. He did just that and, in his three seasons, always seemed be better late in the season when the weather impacted game plans. He was a physical runner and gave the offense that presence.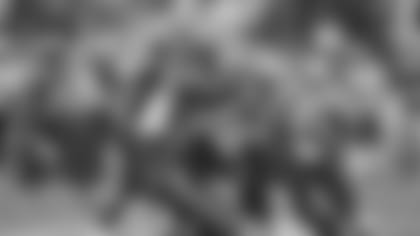 3. Rob Ninkovich -- He came here as unheralded August free agent signing in 2009. He played in 15 games that season and signed a contract extension before becoming a starter in 2010. In his seven seasons, Ninkovich has 393 tackles with 42 sacks, five interceptions (one for a TD), 21 pass breakups, 10 forced fumbles and 14 fumble recoveries. In the postseason, he has five sacks with an interception and a forced fumble. He had a huge sack in the Patriots Super Bowl XLIX win over Seattle. Linebacker Roman Phifer warranted serious consideration in spots 3-5 as well and easily could have been selected. Phifer was signed to be a third down player in 2001 but emerged as an every down player filling a variety of roles on defense and special teams and bringing incredible value for three Super Bowl Championship teams. Ninkovich edged him out on longevity and big-play ability. But make no mistake, Phifer was every bit as valuable to the team's three championships in 2001, 2003 and 2004 as either Patten or Smith above. Leaving him off the top five was difficult and certainly debatable.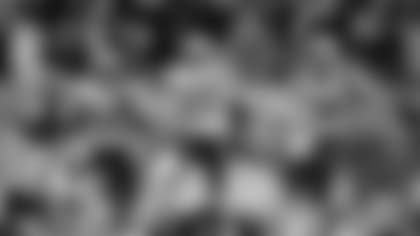 2. Rodney Harrison -- After being released by the Chargers, Harrison was in Oakland ready to sign when the Patriots called and urged him to make the trip east. He made the trip and became a Patriot. Harrison quickly emerged as a leader, a captain and a playmaker. He was not only a phical presence, but a smart player and a great teammate that loved a challenge. He battled injuries his last couple of seasons with the club, but in six years, had 634 tackles with eight interceotions, 32 pass breakups, seven forced fumbles, two fumble recoveries and nine sacks. He excelled in the postseason as well with seven interceptions in nine playoff games as a Patriot to go with a defensive touchdown and two sacks. He was a star during his Patriots days and easily one of the best free agent signings in team history. He was part of two Super Bowl championship teams. He combined for three interceptions in Super Bowls XXXVIII and XXXIX. Peyton Manning gave him a shout-out in his retirement speech.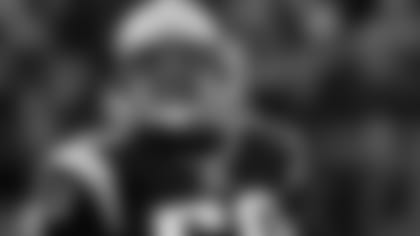 1. Mike Vrabel -- Vrabel very rarely made a mental mistake during his Patriots career and he egded out Harrison for this top spot because of his versatility and durability. In eight seasons, Vrabel played in 125 games and had 604 tackles to go with 48 sacks, 11 interceptions (one for a TD), 34 pass breakups, 13 forced fumbles and five fumble recoveries. In 17 postseason games, Vrabel added eight more sacks and two fumble recoveries. He also excelled on special teams and as a goal line tight end. Including the postseason, Vrabel caught 10 career passes and all 10 resulted in touchdowns, including one each in Super Bowls XXXVIII and XXXIX. His pressure on Kurt Warner resulted in an errant throw that Ty Law intercepted for a touchdown for the Patriots first points of Super Bowl XXXVI and his strip sack of Jake Delhomme in Super Bowl XXXVIII set up the first points of that game, one in which he easily could have been named MVP were it not for a terrific performance by Brady. Vrabel was part of three Super Bowl championship teams in New England.