Injuries and incompletions were the theme of the day on Tuesday on the practice fields behind Gillette Stadium as the Patriots held another OTA session that was open to the media.
Under sunny skies and warm but breezy temps the offense struggled with a ton of dropped passes and other balls that simply fell incomplete as the passing game struggled to get any consistency going almost regardless of the personal doing the work.
A number of players also came up lame with a variety of injuries during the morning session. Jake Ballard appeared to hurt his lower left leg/ankle when he landed after a jumping reception attempt in the back corner of the end zone. After being looked at closely by the medical staff, Ballard walked off on his own and watched the remainder of the practice.
Stevan Ridley pulled up a bit with an apparent hamstring injury. He was stretched by a member of the medical staff and didn't appear to return to drills for the remainder of practice.
Seemingly the biggest health issue/scare of the day came with second-year cornerback Alfonzo Dennard. The corner went to the ground in coverage late in practice and stayed down. He was attended to by the training staff and Bill Belichick also walked over to take a look. He then got to his feet with assistance before driving off in the passenger seat of a cart. He appeared to be favoring his left arm/shoulder quite a bit.
For the record Tuesday's workout once again took place with players wearing helmets, shorts/sweats and blank white (offense), red (quarterbacks) and blue (defense) jerseys with no numbers on them.
As always, here are one man's observations of a practice with players not discernible by numbers and much of the action taking place a field or more away:
--Five players not seen on the practice fields who are currently on the Patriots 90-man roster for Tuesday's OTA workout included Julian Edelman (foot), Brandon Bolden (undisclosed injury), Brandon Spikes, Nick McDonald and Rob Gronkowski (arm/back). Spikes is reportedly working out on his own in Florida, and is expected to be at the mandatory mini-camp in Foxborough next week. Those players on the field but in some form of rehabilitation from previous injuries/surgeries included Mark Harrison (foot), Josh Boyce (foot), Duron Harmon, Devin McCourty (shoulder), Nate Ebner, Dan Connolly, Sebastian Vollmer (knee) and Aaron Hernandez (shoulder).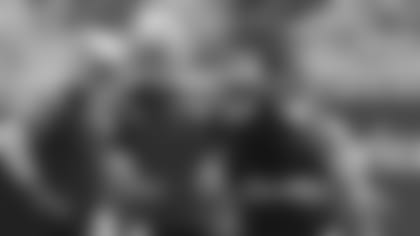 --The good news on Hernandez is that after spending time working in the Dana-Farber Field House with other rehab guys, he ran out onto the practice field and took part catching passes with other tight ends working with the quarterbacks. He also spent a lot of time running routes after practice working up quite a sweat with Tom Brady. This was the most work we've seen Hernandez do this spring, even though he didn't take part in group or team work. Based on what we saw with the route running and catching, there doesn't appear to be much in terms of limitations with his shoulder at this point, although contact in training camp might be a different story to keep an eye on moving forward.
--Speaking of Hernandez, there was another Hernandez on the practice field. Aaron's brother, D.J., was working as some sort of coaching assistant wearing Patriots gear. The Aaron look-alike has worked previously as a high school coach in Connecticut and an assistant at Brown and Miami. He's now on Kirk Ferentz' staff at Iowa. He's seemingly working as an intern or observational role for now in New England.
--There was one interesting drill during the session in which the receivers/running backs had their back to the quarterbacks before turning to catch a pass and then running up field for a sort of open-field tackling segment against the linebackers and defensive backs.
--Not sure who he was jawing with jokingly as he came off the field to do an interview with the media, but Shane Vereen was yapping with a defensive player late in the day and told him, "An arm tackle is a broken tackle!" I like that mentality and agree with the sentiment.
--Early in practice Brady worked in one area with Ballard and Sudfeld, while Ryan Mallett and Mike Kafka worked on their footwork and drops on another part of the field with Josh McDaniels.
--Sudfeld continued to stand out in the shorts-in-June football. The undrafted rookie got a lot of looks from the quarterbacks and really has been one of the few guys to stand out in terms of catching the ball consistently. On a day when other guys were having trouble catching with two hands, Sudfeld had one nice one-handed catch in the back corner of the end zone in one positional drill.
--During team action and seven-on-seven action, when admittedly a lot of balls were hitting the ground, Michael Jenkins had another bad drop that turned into a deflected intercepting to Steve Gregory.
--LeGarrette Blount had to take a rare OTA penalty lap, seemingly for a problem on a handoff with a quarterback.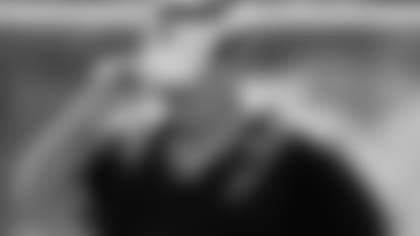 --Even with the defense getting the better of the offense on many snaps in recent weeks, Bill Belichick took the time to chew out one linebacker during some seven-on-seven work for missing an apparently obvious coverage key. Belichick always knows exactly what's going on on the field on every snap.
--Kenny Chesney was the musical selection of the day for the noise during the first segment of team work on the far field.
--The offense looked its worst in some two-minute and hurry-up work when the unit could barely work its way down the field due to incomplete passes.
--Always focusing on the little things, special teams coach Scott O'Brien worked on low snaps at one point with rookie free agent Ryan Allen. Allen and Zoltan Mesko seemed to get a lot of plus-50 punting work, including with gunners working to down the kicks near the goal line.
--Lavelle Hawkins had a decent day, making one acrobatic catch on a ball thrown behind him at the line of scrimmage and showing some burst up the middle of the field after another catch. With Jenkins' admittedly very early struggles catching the ball, maybe other veteran newcomers like Hawkins and Donald Jones will have more chances to impress and win a job down the road.
--Brady continues to spend extra time talking and working with Jenkins and Danny Amendola when they're not on the field taking reps together.
--During punt return work Leon Washington once again took the initial reps followed by Amendola and then Hawkins. T.J. Moe had been in the mix there before landing on IR with an Achilles injury, while Edelman remains the incumbent punt returner despite still missing time to injury.
--Dewayne Cherrington actually left the practice field early on and returned to Gillette Stadium with strength coach Harold Nash before returning to the field later in the session.
--Joe Andruzzi continues to work with the strength staff. After help with team stretching early in practice the former guard then spends much of the workout working with injured linemen Connolly and Vollmer. Seems like he's a bit type-cast me.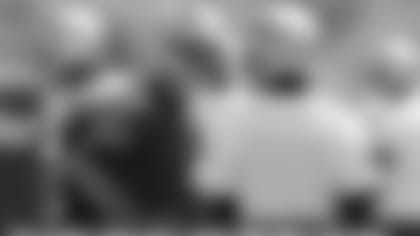 --There continued to be a lot of reps with deep fade throws to a spot on the field throughout the passing practice, although few if any were actually completed.
--Late in practice undrafted kicker David Ruffer had a rough time of it when he had a couple field goal attempts blocked, one that looked so bad that it almost looked like he was intentionally kicking low to let it get blocked. At this point, maybe he was.
--Practice ended with more experienced players doing some conditioning running while the younger guys got some extra "opportunity" reps.
--New England's coordinators and position coaches met with the media after the practice, an especially rare occurrence for the position coaches. Offensive line coach Dante Scarnecchia had the line of the day when he asked how he felt when his entire five-man line did its job perfectly as a group on a given play. "Better than sex," the veteran coach joked.
--Players chatting with the media included Blount, Shane Vereen, Ras-I Dowling and Sudfeld.
--The media's next chance to watch Patriots practice will come next week, for mandatory veteran mini-camp on June 11-13.