Every child dreams of the perfect Christmas-two weeks off from school, spending time with friends and family, and waking up on Christmas morning with a big pile of presents under the tree. But, for many local children, that is not a reality that they will experience this year. With the cost of running a household skyrocketing, thousands of parents will have to forgo buying gifts for their children in favor of heating their homes and putting food on the table.
However, Patriots defensive lineman Ty Warren made sure that 25 kids from Brockton wouldn't have to worry about not getting gifts this year. Through his 1st and Goal Foundation, Warren recently took children from the Boys and Girls Club of Brockton on a holiday shopping spree at Bob's Stores in Franklin, Mass. as a part of his Holiday Blitz event. Each child was given $300 to spend as they wished, courtesy of Warren's 1st and Goal Foundation, Bob's Stores and the New England Patriots Charitable Foundation. The only requirement was that each child include a winter coat among his or her purchases.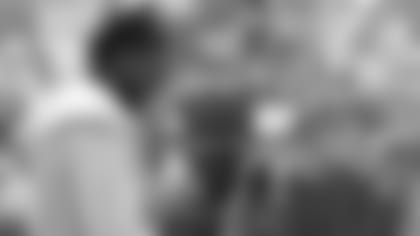 Each child was selected by the Boys & Girls Club based on need, as well as criteria such as academic achievement and their individual contributions to the club. The kids, ranging in age from 6-17, were not told in advance what they would be doing and were stunned to learn that Patriots players would be taking them shopping for the day.
"There is only one child in this group of 25 that lives in a 2-parent home," said Susan Spiller, the executive director of the Boys & Girls Club of Brockton. "The word great just doesn't even begin to describe this event. The fact that the Patriots players took time out of their days to be with our members is unbelievable."
Warren and his wife, Kesha, met as teenagers at the Boys & Girls Club in their hometown of Bryan, Texas and continued to work at the club as staff members during college. They established the 1st and Goal Foundation in part to give back to Boys & Girls Clubs in Texas and Massachusetts.
"We both know how big of an impact that the Boys & Girls Club can have on the development of kids," Warren said. "We also know what it's like to go without, so for us to be able to help kids who are less fortunate is one of the highlights of our family life."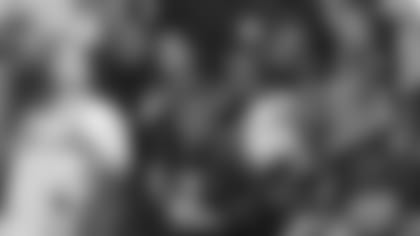 For the second year in a row, Warren had the help of his Patriots teammates for the event. Eric Alexander, Wesley Britt, Kevin Faulk, Randall Gay, Stephen Gostkowski and his fiancée Hallie, Richard Seymour, Adalius Thomas, Santonio Thomas, Vince Wilfork and his wife Bianca, Pierre Woods and strength and conditioning coach Mike Woicik were all on hand to assist the kids as they roamed the aisles of Bob's.
"To see all of my teammates out here supporting these kids means a lot to me," Warren said. "So many of us came from humble beginnings, so it's great that we can give back to our community, especially during the holidays."
The Warrens plan to make the Holiday Blitz an annual event, alternating between different Boys & Girls Clubs in Massachusetts and Rhode Island.