Pro football and other live sports will drive the 4K ultra-HD (UHD) movement the farthest forward. But for now, they're taking a back seat to the likes of Netflix, movie studios and video games with the online streamer launching a service tier that includes 4K content such as House of Cards and Breaking Bad series and a few movies for a mere $11.99 a month.
So those buying (or planning to buy) increasingly discounted very large-screen UHD TVs for the four-times high resolution than 1080p HD sets, as the holidays approach and CE shopping spikes, will find themselves watching original series, regular TV shows and movies in 4K, not live football.
Why? Because the investment the TV networks would need to make to film live games in 4K format is gigantic. Soccer matches and other special sports events can be handled with one or two UHD cameras, but not live NFL games. They need that many cameras just to provide enhanced shots for instant replay.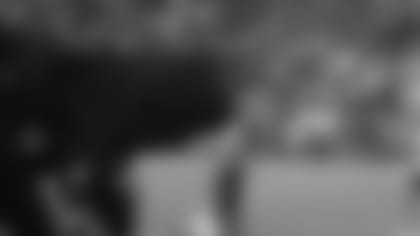 So where are the NFL's TV partners with 4K?
CBS used three 4K cameras at last week's Thursday Night Football contest between the New England Patriots and the New York Jets. Two were aimed down the sidelines and a third covered the field hanging from wires over the action. All were unmanned and remotely controlled.
BUT, the advanced cameras weren't used for mainstream coverage of the game. Instead they were mounted in the stadium specifically to provide great close-up granularity for officials when plays are challenged and the closest, clearest look is needed. Fox and ESPN have done the same for NFL games they carry.
This leaves Netflix as the first big mover in 4K programming having already shot season 2 of House of Cards in the format and possessing some movies as well. Fairly recently, the online streaming services kingpin created a new subscription tier ($11.99 is really cheap and only $3 more than its regular plan) for customers who wish to view 4K content and for other service enhancements.
Expect other content owner online services to follow Netflix' lead though viewing 4K online content still requires very high-speed Internet access connections. The company built its own content delivery network (CDN) to better delivery higher quality streams to consumers. That high bandwidth reality in and of itself currently represents a huge challenge for the streaming segment of the 4K TV movement.
Another major player to watch is Sony as the conglomerate makes UHD TVs, owns movie studios, manufactures small and large 4K cameras for shooting programming and claims it will announce a web-only TV service by yearend. Expect this contain 4K format video content, but, likely not live sports.
From what I'm told by those handling 4K equipment and filming, the bigger the TV screen, the more noticeable the higher 4K resolution, which explains why you don't see UHD on midsize to smallish TVs. But take it from someone who works with this equipment and evaluates it for his personal /family use.
"It's all about screen size. Because, if you take a 50-inch 1080 HD resolution set side by side with a 4K set of the same size, you aren't going to see that big a difference with the human eye," explained Ken Aagaard, executive vice-president of operations for CBS Sports, which produced last week's Thursday Night Football game at Gillette Stadium. However, he added, the farther you go above 50 inches with your UHD set, the greater the difference in resolution. "Images on larger UHD sets "are spectacular for games and movies," Aagaard added.
But as is seemingly the case with technology driven products enhancements from razors to TV sets, the gating factor is cost. That was the case with the move from SD-HD and also applies to the drive to UHD at 4K.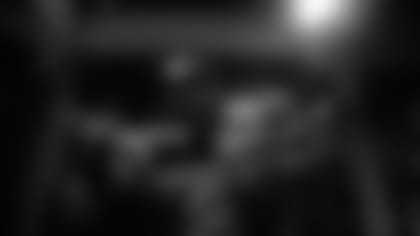 "It will cost billions of dollars to change the infrastructure," Aagaard said. "We are a long time away from the normal distribution of 4K to the home. But, like HD, it is inevitable." Much of the expense falls on TV stations that would have to pony up for new equipment, a tall task for many still working to pay for HD infrastructure.
Cinemas, for example, would need a 4K capable projector to show movies shot in 4K on huge cinema screens. Aagaard looked at one for the huge set in his home but was put off by the exorbitant price, but knowing it, like the UHD sets, will continue to drop.
The days of watching NFL games shot completely are a long way off given the necessary investment in infrastructure, but as was the case with HD, sports will be a big driving force for 4K adoption. There is a chance that UHD could come sooner than anticipated.
"We need a big splash to move things forward," said Aagaard, who added that a niche 4K programming network (as was tried by ESPN with 3D) could be one way to introduce 4K to a sizable consumer audience. The move by online streamer Netflix could help break the levee with the higher resolution content, especially if rival online subscription service providers such as Amazon, which has partnered with four large movie houses to provide 4K content follow suit, as I personally expect.
Sadly, none carry live sports content.
For now, it's no-sports Netflix that has made the big splash with 4K.
That should put increasing pressure on the NFL's TV partners, and perhaps the NFL itself (online live game service?) to advance the UHD movement down the field.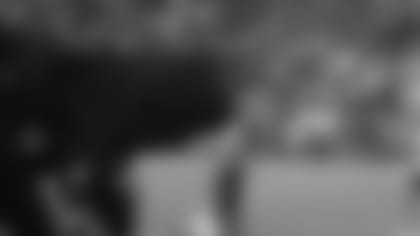 Pro football aside, those looking at the huge, 4K UHD sets as we approach the yearend shopping-fueled holidays can reap the benefits of viewing the limited 4K content on these advanced sets. Original series, movies and gaming are start for now.
Those consumers looking to upgrade from 780p or who want larger 1080p screens are most likely to make the jump when the UHD set pricing falls far enough.
Otherwise, we'll just have to play wait and see with UHD TV, as the real entertainment will come when live sports – such as pro football - make the splash.
Can you get by until then?
Sound off and (as always) stay tuned!
Bob Wallace is a technology journalist with over 30 years of experience explaining how new services, apps, consumer electronic devices and video sources are reshaping the world of communications as we know it. Wallace has specific expertise in explaining how and why advances in technology, media and entertainment redefine the way football fans interact with the league, teams, players and each other. He's the Founder of Fast Forward Thinking LLC