The Patriots returned to the practice field on Thursday for the first time since Saturday with some big names returning to action from the Covid-19 Reserve list like Cam Newton and Stephon Gilmore. After a bizarre week of preparation last week that was almost entirely virtual, the team shifted back into more familiar territory with a padded practice.
"[W]e've talked about kind of getting back into things and evaluating a little bit as we go," said Bill Belichick on Thursday morning. "We've talked about that as a coaching staff and I think we've just got to have a good awareness and feel for practice and see where everybody is. Are they where they were the last time we practiced regularly or do we need to make a little bit of an adjustment there? So, we'll just have to see."
While the coaches have plenty to evaluate, the players were just happy to be back in a somewhat normal routine with two of their best players back in the mix.
"We knew something like this might happen before the season and it's just adapting to it," said John Simon. "We got a good group of veterans that are able to lead some of the younger guys along and make sure they're still locked in. We put together a pretty good practice today, that's the first step to building to Sunday at 1pm. We just have to keep doing it and stay resilient and I think we're handling things pretty well so far."
"Us as a team, it felt like we were itching to get back on the field," said Gunner Olszewski. "Everybody is chomping at the bit to get out there and throw the pigskin around."
Chase Winovich tried to use the unexpected time off to reset from the first quarter of the season and refresh himself mentally for long grind to the playoffs that is about to ensue.
"I definitely got to unwind and just unpack the first part of the season," said Winovich. "Just getting yourself focused for the last push. I'm feeling great, I'm feeling motivated and I'm looking forward to the last 12 games."
Newton and Gilmore's presences were hard to miss at practice and their teammates were happy to have the team back together on the field where they belong. Jonathan Jones said he kept checking in with Gilmore while he was away from the team via text message, while N'Keal Harry said he welcomed the return of Newton and his energy.
"[Cam]'s a very vocal guy, he likes to have fun out there so you know it kind of brings back that mood, that fun kind of mood out there," said Harry.
"It felt good to have everybody out there as a team," said Jones. "Just to get out there and practice, you miss having those guys out there. They are a big part of what we do so just having them out there today definitely felt different."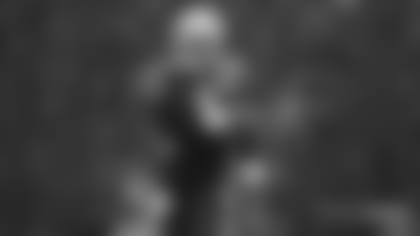 Practice & Injury Report
The Patriots took to the upper fields for a fully-padded practice, their first real practice in over a week. The big news was the team welcomed back Cam Newton, Stephon Gilmore and practice squadder Bill Murray to the field. Deatrich Wise was not spotted, nor was new signee Carl Davis, and with Byron Cowart absent and reportedly on the Reserve/Covid-19 list, the team could have some depth concerns along the defensive line for this matchup.
Murray's return could've been why practice squad player Paul Quessenberry was also absent.
DT Deatrich Wise Jr. (not injury related)
DL Adam Butler (shoulder)
Webex Quotes of Note
Bill Belichick on the challenges of self-evaluation after losing the bye week:
"I think it's a little harder this year to, in your words, analyze your team, just because of the number of moving parts. Again, the way that things are configured this year – again, the injured reserve, the practice squad availability – there are a lot of things there that change not only our team, but the teams that we play very much week-to-week, as well. I would say it's a little bit harder this year to take that long-term view of team analysis and so forth, again because of the number of changes and adjustments that not only our team but other teams have made so far in the season and I think there's probably a good reason to think that it will continue that way to a certain degree."
Jonathan Jones on his virtual beach background:
Ohio State grad John Simon on Chase Winovich's offer of a Michigan win for his birthday:
"I've been waiting for one for a while, so we'll see."
Check out photos of the Patriots practicing at Gillette Stadium in preparation for their Week 6 game against the Denver Broncos.