Three more Patriots veterans met with the media on Webex video conference on Monday as the team looks forward to moving into more of a minicamp schedule later this week. Julian Edelman led things off, making his first appearance since the 2019 season ended.
"It's definitely crazy," said Edelman when reminded how quickly his 12th season had arrived. "I can remember like it was yesterday when I was a rookie. Time flies when you're having fun and I've had a lot of fun here and hopefully, this fun continues."
Edelman now must help lead a resurgent wide receiver group as they all adjust to the next starting quarterback. The group features three second-year players and three undrafted rookies. The veteran will be counted on to help get everyone up speed as quickly as possible.
"I think if I go out and try to lead by example, how to prepare myself with taking care of my body, and preparing myself mentally for the day and taking things from the classroom to the walkthroughs to the other walkthrough and eventually practice, and just trying to be a professional, that is the best I can do," said Edelman.
Edelman found the time he spent during the offseason throwing with all three of the quarterbacks to be valuable, while the early days of August have been a lot about catching up on team bonding that started in those private sessions.
"Right now, we're really focusing on getting our condition, brushing up our minds on the material that our coaches are giving us and learning each other," said Edelman. "It's been a funky year with the organized team activities where we've been virtual like this the whole time. It's been great to just go out here and exciting to meet your teammates in person."
While the quarterback competition is at the forefront of everyone's mind, Edelman was quick to mention all three of the signal callers. The premium on competition continues for the Patriots.
"Everyone's out here and everyone's competing at all positions," said Edelman. "Competition makes us all better. We're looking forward to going out and eventually getting in pads and getting ready and preparing for real football.
"That's what this season is going to be about -- about adjusting and overcoming certain situations that everyone is having to deal with. We got a long road ahead of us but if we keep on bringing our hard hat and lunch pail to work and coming in here with a purpose, that's usually when good things happen. That's what I'm going to try to do."
Wynn makes off-season strides
2018 first-round pick Isaiah Wynn enters 2020 fully healthy and excited to get to work. Wynn has an even bigger spotlight on him now as the only returning starter at tackle. The Patriots will need a huge year out of Wynn and he seems poised to deliver.
"It's been real good," said Wynn of his preparations for the season. "This offseason I actually got a chance to just be able to work on the small things, as far as just strengthening my body, as opposed to having to rehab anything given that this is my first official offseason that I was healthy. So, I feel great."
Wynn and the new starting right tackle will have good help as the Patriots return the core interior trio that went to three Super Bowls together and won two of them.
"It is definitely helpful," said Wynn of having Joe Thuney, David Andrews and Shaq Mason all back. "Being next to the guys that are very experienced they're able to help me, as well as, we're also able to help out the rookies or the other guys who are not as experienced as well."
Wynn was especially glad to have Thuney back.
"Of course I was excited because having someone like that, who's that experienced, playing next to me is great," said Wynn. "Given last season being out there we were able to get that bond and chemistry playing together. It was good hearing he was coming back and I'm going to enjoy playing next to Joe."
Another major transition for the offensive line will be the departure of Dante Scarnecchia, but Wynn expressed confidence in new offensive line coaches Cole Popovich and Carmen Bricillo, who are Scar disciples.
"Both coaches, Cole and Carmen, have experience with coach Scar," Wynn pointed out. "It's nothing different as far as teaching. It's exciting. It's not nothing new that we really we have to learn. Like I said, they've been under Scar so it's a lot of his teaching as well."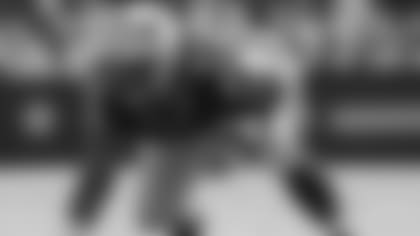 Lawrence Guy on Cam Newton:
"You get a person like that -- big body, mobile quarterback -- it's like 'this is going to be exciting when we get to practice.' But the dynamic he brings into the locker room and everybody embracing him it's the best part because you know we got a unique team here. Once he came here he fit right in. I think Hoy and Stidham welcomed him with open arms and them coming onto the field and hearing them talk and you can see them throwing different plays out, different aspects out. It's going to be one of those things we can't wait to get the pads on to see how everything's rolling together."
Julian Edelman on Tom Brady's departure
"Obviously, it was a little different scenario. But you gotta move on and you understand that this is a business. You know you wish him well and that's when you instantly start thinking about what you have to do to prepare yourself to go out and contribute and help the team for the upcoming year. Obviously, yeah we played a lot of ball together, I love him to death but the train keeps moving as it will when I'm not playing here. It just always keeps going. We gotta worry about the people we have here and try to prepare ourselves the best we can with the situation we're in with everything we're dealing with."