The Patriots coaches and quarterbacks spoke with the media on Friday, a jam-packed day of coverage that was a reminder of the building momentum toward the first padded practice of the season on August 17.
"We're on the fifth day here, this is really phase one for us, so meetings, and a total of an hour walk-through on the field today, then the players are running and lifting with the strength coaches," said Bill Belichick, kicking off the day. "The players are transitioning to a higher gear and higher volume and more intensity on a basis that's good for training."
"Each year is different," said Belichick. "This year the ramp-up pace, instead of being during the spring, then taking a break and coming back for training camp, is all taking place in one sequence without a break essentially. That's a little bit different but I think it will work. I think the players will be prepared physically and mentally to play football assuming the conditions stay similar to what they are now."
Jerod Mayo was a linebacker for Belichick the last time an offseason was so different. In 2011, the lockout prevented players for any contact with their teams prior to reporting to camp, but the players could still get together. That's what Mayo thought the team would miss most.
"In 2011, it was a little bit different. The lock out and all that stuff, we could still work out together, we could still be close and build that camaraderie, and that's really the challenge now," said Mayo.
Given the new circumstances and the Patriots youth at his position group, Mayo stressed taking accountability to the next level.
"The guys have to take some accountability and not only as far as keeping each other healthy and following all the guidelines, but also accountability getting that extra work in," said Mayo. "We only have a short window right now, it's not like during the regular season where I can meet with them all day. Right now, with these young guys -- it's crazy to say [Ja'whaun] Bentley's one of the older guys in the room -- spend more extra time with these guys, whether it's virtually, Facetime, whatever it is. They just have to take it on their own and be accountable to each other so when we do step on the field, everyone's on the same page."
But Mayo wasn't deterred by the youth movement. Combined, he and outside linebackers coach Steve Belichick will have four rookies and two second-year players.
"One advantage of having a young group is that they're very mold-able," said Mayo. "So right now they're coming in they really don't know much. I've liked that, to have those young guys who are willing to try just about anything. Sometimes the older players, they kinda get stuck in their ways, especially players that have done something a certain way at a high level, you try to tweak that it's a little more difficult."
New offensive line coaches Cole Popovich and Carmen Bricillo have plenty of youth themselves, and acknowledged they all have a lot of work to do in a short period, along with the rest of the NFL.
"Everybody's got a lot of guys to evaluate, it's the NFL, there's new guys in and out, there's young guys," said Popovich. "Across the NFL, we've all had to shorten the offseason, shorten training camp. We've got a lot of evaluation to do, we've got a lot of work to do. We'll find the guys reps, they'll have the opportunities, and we're just excited to work with everybody on this offensive line, it's really a good group."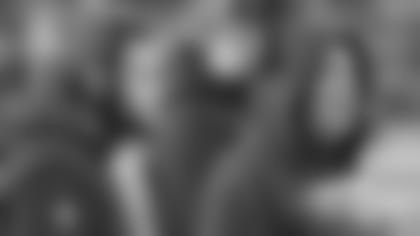 Belichicks rising
Brian Belichick was promoted to safeties coach this season, taking over from his older brother Steve, who has moved on to the outside linebackers.
"Obviously we're extremely close being brothers, but as an older brother and more veteran coach than he is, I'm doing the best I can to lead him through that safety group," said Steve.
"We've been communicating about football for our entire lives and we share a lot of information back and forth with each other," said the younger Belichick. "I've learned a lot from him because he's been in elevated positions compared to me, he's been able to share things with me that have gone on as he's moved up."
The safety group will look a lot different this season. Brian won't have the luxury of experienced veterans like Duron Harmon and Patrick Chung, but luckily one very important piece is still there as two new veteran free agents and a rookie will try to assimilate.
"Having Devin [McCourty] in that group really helps, I'm sure Devin's helping that room," said Steve. "I've spent a lot of time with Brian in the offseason and so far in training camp to try and bring him up to speed. There are a lot of little things in our defense that are big things."
Steve's group of outside linebackers will include two rookies who will be counted on to replace some of the significant pass rush that was lost this offseason.
"Every year there's always different responsibilities and new things that come along," said Steve. "I'm really excited to work with the different group. I'm looking forward to seeing the game from a different level, working with some different guys on the team. Whatever role I get I'm just going to do the best I can with it."
Brian was equally excited and grateful for the opportunity to start climbing up the coaching ranks.
"I've been blessed with the amazing opportunity in my life to be around this organization," said Brian. "I've been amazingly fortune to have my dad be here for 20 years and allow me to come spend time with the team and learn from these great players and coaches that have been here for a long time."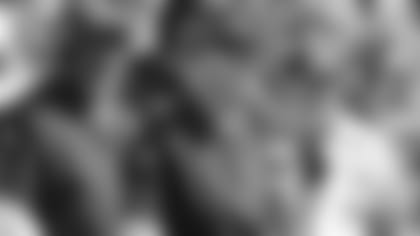 Much respect for Scar
There was a notable absence at the first coaches media availability and that was retired offensive line coach Dante Scarnecchia, whose former colleagues raved far more about Dante the person than Dante the football coach.
"I think we're both really blessed to be able to work under Dante, work with Dante," said Cole Popovich. "He's the best to ever do it. We're just blessed to learn from him and take all the wisdom he gave us and now we're just trying to coach this offensive line the best that we can and really be ourselves."
"I wish I had the opportunity to work beside him longer," added Carmen Bricillo.
Popovich had the chance to work under Scarnecchia for multiple seasons, who he credited with getting him to where he is now.
"The man that Dante is is really what I take from him more than anything else," said Popovich. "Just an absolutely outstanding man, I think of anybody that's ever been around him, just a special person that treats people with a lot of respect -- the players, the support staff, just everybody. That's what I take from Dante, just 'you can do this, you can be an o-line coach, you can be tough on guys but you can also love up on them. You can treat everybody how they want to be treated, with respect.'"
Ivan Fears thought that new offensive line coaches Popovich and Bricillo would be up to the task of following Scarnecchia's path.
"I don't think you replace a guy like Dante Scarnecchia and what he was," said Fears. "We have a couple of guys in Carmen and Cole that have been here with Scar, that have learned under Scar. Cole has been here six years working in the same group. I think they'll do a hell of a job, I really do."
It was off the field where Fears would most miss his colleague of two decades.
"The thing you're going to miss from Dante is just the friendship we had," said Fears. "We spent 20 years across from each other, working with each other. That's hard to replace. That's a friendship that goes way, way back. It actually goes back to 1991 when I first came into the league. That's something that special and I'll always have that with Dante. But as far as what we're going to be doing here. Cole's going to step in, Carmen's going to step in and I think they're going to do a hell of a job."
Ivan Fears on whether the Patriots have fun:
"To each his own. I guess I wouldn't be here for 20-plus years if I wasn't enjoying it, if I wasn't having fun. Everybody has what they consider their own gauge for what they want to do. I want to find a way to win. That's not going to be easy. The people we're up against they're pretty damn good, everybody is. Sometimes you gotta go a little bit harder in practice, sometimes you gotta go a little bit harder in meetings, sometimes you gotta work just a little bit harder to find that edge that's going to give you the difference. Now, if you don't think that's fun, what are we doing? I think that's fun, I have a lot of fun with it. I enjoy being around the guys, I enjoy going after it. I enjoy competing so hey, that's what it's all about to me."
Bill Belichick on being surprised by how effective video conference meetings were this offseason:
"Collectively, I thought things went better than I thought they were gonna go to tell you the truth. I thought they went pretty good. We followed up on it and going forward it might be something that I probably never even would've considered a year ago, now, after having a pretty significant amount of experience with it, I could see where there might be a place for it in the future."
Mike Pellegrino on versatility in the secondary:
"One of the first things we say to the guys when they come into the room is that everybody's a DB, everybody should be able to play any position that we ask them to play. Those guys hold themselves to a high standard as well. It creates more versatility within the room and really gives us more options as coaches and with a veteran group it's only more tools for the toolbox."