While it may not have the dire consequences of the real thing, the Patriots and their fans may find themselves bewaring the Ides of March. That's because March 15 (Friday) could be a day of reckoning for the club as it has a couple of key decisions looming.
Linebacker Ted Johnson, who already took a pay cut before playing last season, is being asked to do so again. His agent, Jack Mills, called it a "significant" cut from the $3.5 million he is slated to earn in 2002. On Friday, Johnson is due a $1 million roster bonus, meaning that if he doesn't accept the salary reduction his days in New England will likely be over after seven productive but injury-filled seasons.
Mills, who failed to return phone calls, was quoted in Boston papers on Wednesday as saying the decision is Johnson's and that the Patriots have granted him permission to seek a deal with other teams. Reports indicate that Johnson met with officials from Green Bay on Tuesday and others could follow.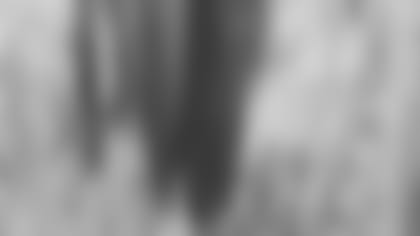 ]()
            The other major decision on the horizon deals with kicker Adam Vinatieri. The Patriots named him their Franchise player just before the deadline late last month (Feb. 21) and have until Friday to negotiate a deal to keep their Super Bowl hero for the long term.  

After Friday, the Patriots can still re-sign Vinatieri but the team will lose the ability to use the Franchise label for the length of any deal reached. For example, if Vinatieri subsequently signed a five-year after March 15, the Patriots would be unable to use the label for five years. There are loopholes around that rule, but the team would rather get a deal done before exploring those alternatives.
As a Franchise player, Vinatieri will earn the average of the top five kickers – in this case roughly $1.2 million. He's likely looking for about $1 million more than that figure and the team does have some flexibility with the recent trading of Terry Glenn and other minor moves opening up some cap space. Vinatieri's agent, Neil Cornrich, also did not return calls on the matter.