Justice has been served in New England and wide receiver Troy Brown is headed to Hawaii after the season for his first Pro Bowl.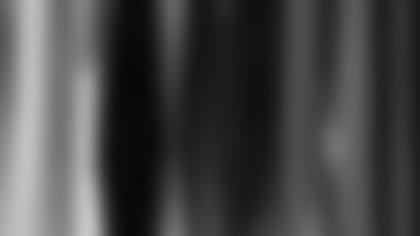 ]()
            A spot on the AFC roster opened up when Denver's **Rod Smith** pulled out of the game. Brown finished the season fifth in the league with 101 catches, and fourth with 1,199 yards. His reception total set a single-season record for the Patriots.  

The news for Brown was learned Thursday, and he was given some good-natured ribbing from the offensive linemen sitting at the lockers around Brown. Defensive end Willie McGinest came down and shook Brown's hand and gave him a congratulatory hug. In typical fashion, Brown dished the credit out.
"I wouldn't be going if it wasn't for the guys around me," Brown said. "I just go out and do my job. This is a team honor."
Fellow wide receiver David Patten said he has learned much from watching Brown this season.
"True professionalism," Patten said when asked to describe Brown. "He goes out every day and gets the job done. He understands what it takes to be in this league, and he really is a leader by example."
Brown joins safety Lawyer Milloy and quarterback Tom Brady as the Patriots who will represent the Patriots at the Pro Bowl. This will also be Brady's first trip to the game. For Milloy it is trip No. 3.
The last time three Patriots went to the Pro Bowl together was 1998, when Milloy, cornerback Ty Law and tight end Ben Coates all earned the nod.
Going head-to-head with the best
On the opposite sideline this Saturday will be arguably the greatest wide receiver in the history of the NFL, Jerry Rice.
At 39 years old, Rice showed no signs of slowing down in his first season with Oakland. He was second on the team behind Tim Brown with 83 catches and 1,139 receiving yards while tying Brown with nine receiving touchdowns. In the Wild Card win over New York last weekend he exploded for nine catches, 183 yards and a touchdown.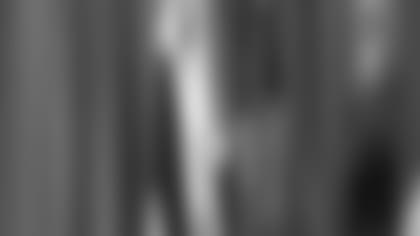 ]()
            Patten could only marvel at what Rice has been able to do. The Patriots No. 2 receiver behind Brown had personal bests with 51 catches, 749 yards and four touchdowns.  

"You look at him and say, 'Man, I hope I can be half that good when I get that old,'" Patten said. "Football takes a toll on your body, and for him to still perform at the level he does is just tremendous."
Growing up, Patten said it was only natural to idolize Rice, a sure-fire Hall of Famer when he eventually steps away from the game.
"What receiver didn't?" Patten asked. "Anyone who was young during his prime years wanted to be like Jerry Rice."
Still, Patten won't get caught up in watching Rice or Tim Brown do their thing for Oakland. Even with all the extra attention stemming from the playoff atmosphere, Patten isn't going crazy getting up for the showdown with the Raiders.
"Once you get outside all of the hype, all it comes down to is another game," Patten said. "I've got a family to feed, and I look at that as my motivation. I know, based on how I perform on the field, it's going to make that situation better."
Head Coach Bill Belichick wiped the Patriots injury report clean Thursday, saying all players were set to go. The list for Oakland had five players. Running back Charlie Garner (foot), tackle Barry Sims (foot) and cornerback Charles Woodson (toe) were all questionable, while defensive tackle Rod Coleman (shoulder) and running back Randy Jordan (toe) were probable.
Don't get too excited about Woodson, the four-time Pro Bowler, being questionable. Belichick said the corner looked pretty good to him on the film New England had.
Oakland, which has never traveled to New England for a postseason game, was the only team to repeat as a division champion this season… New England has won three straight home playoff games dating back to 1996… During the last five games of the season the Patriots allowed 10 possessions in the red zone, but just one touchdown. The Raiders are strong inside the 20-yard line, finishing the season with 33 touchdowns in 59 trips, the fourth-best percentage in the NFL