New England reportedly has taken care of one of its potential unrestricted free agents, inking linebacker Tedy Bruschi to a three-year extension worth a reported $4.6 million, according to CBS.sportsline.com.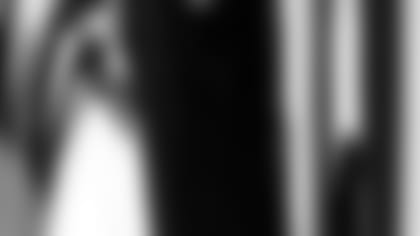 ]()
            Bruschi, who represents himself, has been invaluable on defense this season. After opening the year mostly in a backup rotating behind **Bryan Cox** and **Ted Johnson** as an inside linebacker, Bruschi started nine games and took over as the middle linebacker when injuries felled Cox and Johnson.  

New England has used both 3-4 and 4-3 fronts throughout the season, but injuries forced a heavier concentration on the 4-3. Bruschi's versatility has been a huge plus for the Patriots, and Head Coach Bill Belichick has praised his performance several times.
The deal reportedly included a $2 million signing bonus. In the regular season Bruschi was third on the team with 73 tackles. He also had two sacks, three forced fumbles and two interceptions. In six seasons since being a third-round draft pick out of Arizona Bruschi has missed just three of 96 games and has started 47 games. For his career he has 438 tackles, 15 sacks, 10 forced fumbles and three interceptions.
Come Saturday night, the Patriots are going to have to keep a close eye on wide receivers Jerry Rice and Tim Brown, as well as running back Charlie Garner. Those three players combined for 3,760 yards from scrimmage and 21 touchdowns during the season.
With all of the shifting Oakland does in its complex offense, keeping an eye on the major weapons will not be an easy task. Linebacker Mike Vrabel pointed out the importance of solid communication for the defense this weekend.
"If we are confused, we are not going to have much of a chance," Vrabel said. "That is the key, trying to get our 11 guys on the same page, whether it's the right call or wrong call.
"The hardest thing will be getting [the shifts] to the D-linemen. Those guys are down in their stance, and they can't afford to look up and see who is shifting or what is changing. Once you get your hand on the ground and you are looking at a guy who is trying to rip your head off, you are pretty focused on him."
Besides the well-known parts of the offense, Vrabel also said the Patriots need to prepare for the variety of running backs Oakland can throw on the field. Garner led the team with 211 carries and 839 rushing yards, but he ran into the end zone just once in the regular season.
Tyrone Wheatley (276 yards, 5 touchdowns), quarterback Rich Gannon (231 yards, 2 TDs) and Zach Crockett (145 yards, 6 TDs) can take off with the ball.
"They have four or five capable guys who can go in there and get it done," Vrabel said. "We'll get some Zach Crockett and a sprinkle of Terry Kirby. They'll put Randy Jordan in.
"Garner is going to get the bulk of the carries, but they have done a good job of filling their roles. They have guys who may not have played in a quarter-and-a-half, except for a few snaps on special teams, but then they are ready to go when called upon."
With all the rest stemming from two byes in a three-week span, the Patriots are once again healthy. Reserve linebacker Matt Chatham was the only guy on the list, and he is probable with an ankle injury.
Saturday's game between Oakland and New England will pit the oldest remaining starting quarterback in the playoffs, Rich Gannon (who turns 36 on Sunday), against the youngest playoff quarterback, 24-year-old Tom Brady... The eight teams left in the playoffs improved their combined 2000 record of 73-55 to 94-34 this season