Ty Law is familiar with the mystique surrounding the Pittsburgh Steelers. Cheering the black-and-gold is very much a religion, which Law witnessed growing up in Aliquippa, PA.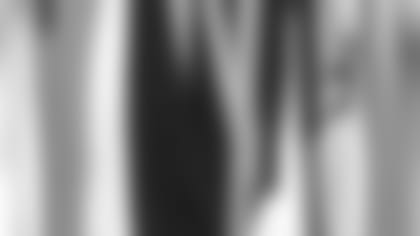 ]()
            Law was a high school star for Aliquippa High, where he earned All-American first-team honors from both *Parade* and *Tom Lemming's Prep Football Report*. Unlike most of his teammates and fans though, he did not follow the Steeler bandwagon.  

"Being from Pittsburgh, I always went with the underdog. I was a Dallas Cowboys fan," Law said. "You are talking to a guy who was not crazy about the Pittsburgh Steelers. I think it was mainly because everyone else was so Steeler proud and I just wanted to be the oddball outcast.
"Tony Dorsett is my cousin and is from my hometown. So I used to always brag about the Dallas Cowboys. But they do have great pride and tradition in Pittsburgh. I mean, the 1970s, that's what it was about. Pittsburgh, Pittsburgh, Pittsburgh."
He is doing his best to get as many of his family members to Sunday's game as possible, but Law knows some of his old friends won't be pulling for him in the AFC Championship game.
"A lot of them are wishing me well, but at the same time there is a lot of Steeler pride out there," Law said. "Even when I was playing as a Patriot and my grandfather was watching the game on his television, he might be watching me all the time, but on the other television he always had the Steelers game on too. When it came down to it head-to-head, he wanted me to win, but he was still a big Steelers fan."
Fresh off the dramatic AFC Divisional win over Oakland, Law is looking forward to shooting for a spot in the Super Bowl near his hometown. Does he have any concerns on his team relaxing after such a big victory?
"I have not seen one clip of the Raiders game," Law said. "That is behind us right now. We sent them home, and now we are looking forward to Pittsburgh and the preparation needed to play Pittsburgh. We realize they are a good team, a dominant team all year. We have to go out there and compete.
"They have their Terrible Towels and the home crowd behind them, and they have the same attitude we have. But it is all about us right now. We don't care who is in front of us."
In front of Law this weekend will be Pittsburgh wide receivers Plaxico Burress and Hines Ward. That duo combined for 160 catches, 2,011 yards and 10 touchdowns. Big games from Law and Otis Smith would go a long way in helping the Patriots get a road victory.
"They are good, young receivers who have a lot of swagger to them," Law said. "They might be borderline cocky; they are very confident, similar to myself."
Burress, at 6-5 and 228 pounds, causes a lot of match-up problems for opposing defenses. Law said facing players like Tampa Bay's Keyshawn Johnson and Buffalo's Eric Moulds several times through the years makes the Patriots better prepared than most teams.
Sunday marks the second straight game Law and Smith will lock horns with a pair of 1,000-yard receivers. Against Oakland, New England's corners played well against Jerry Rice and Tim Brown, limiting them to a combined nine catches for 90 yards and no touchdowns. Law is looking forward to this weekend's challenge.
"I have respect for them in the sense that I know they are going to come out and compete," Law said. "But I don't know if they have played against any corners who are going to talk just as much with them or smack them in the face as myself and Otis. That's our type of game. Bring it. Let me see what you've got.