The Patriots had to add linebacker Ted Johnson and two others to the injury list Thursday, leaving them a little short-handed at the position.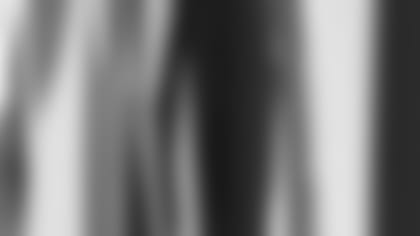 ]()
            Johnson is now questionable for Sunday's game with St. Louis after he injured his knee during Wednesday's practice. Head Coach **Bill Belichick** said it would take a day or two to determine the extent of the injury and whether Johnson has a shot to play.  

In the meantime, linebackers Roman Phifer and Mike Vrabel will take some snaps at the inside backer spots. Vrabel saw time inside against Buffalo.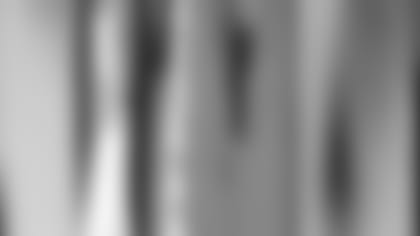 ]()
            "I'm really just trying to fill in for guys and understand the different things we are trying to do," Vrabel said. "It's not that big of a changeup."  

One changeup for the defense has been the high number of sacks lately. The Patriots have 14 over the last two games after getting 13 in the first seven games.
"They come in bunches," said Vrabel, who got a sack in the Atlanta game. "Guys were complaining early on that nobody was getting any sacks, and then all of a sudden everyone is getting a sack, and we are taking teams out of their rhythm. We're going to go through games where we only get a few, but we've shown we are capable of getting a lot, which affects planning."
In addition to Johnson, the Patriots added safety Je'Rod Cherry and linebacker Matt Chatham to the injured list after each had leg muscles tighten up during practice. Both are proable for the game.
Forgive the newest Patriot if he feels like he's being pulled in several directions at once. It's been a few crazy weeks for him.
Kole Ayi, claimed off waivers from the New York Giants late Wednesday, began the season with St. Louis. The Rams waived him in hopes of getting him through to the practice squad, but he was claimed by the Giants before it could happen.
Ayi spent three weeks with New York, but a broken wrist suffered by their punter forced some personnel moves. He was waived because the Giants had to carry four punters, and he was the odd man out.
Like the Rams before them, the Giants hoped to get Ayi on their practice squad until their punter healed, but he was claimed again. In the locker room just an hour after he arrived at Foxboro Stadium, Ayi conceded he thought he was headed back to the Rams.
"I had called my roommate over there and told him to come pick me up at the airport," Ayi said. "My mindset was there, but that's the way it is in this league. It's crazy."
A native of New Hampshire who played collegiate ball in the Bay State, Ayi is very familiar with the Patriots and Foxboro Stadium. While on the field for a walk-through session, he said he was looking at the stands thinking about the various spots he had watched games from.
Ayi (6-1, 231) played six games for the St. Louis Rams this season before being waived. He had eight special teams tackles and two assisted tackles on defense. With New York Ayi was inactive for three games before being waived.
Ayi signed with St. Louis as a rookie free agent out of the University of Massachusetts, where he was a Division I-AA All-American as a junior and senior. He finished his college career with 478 tackles, including a school record 330 solo stops.
This Sunday will bring together two of the strongest coaching minds in the NFL. St. Louis' Mike Martz has orchestrated the most prolific offense in the league over the last three seasons, and Belichick has long been considered among the best on defense. Martz in fact feels Belichick is the best.
While Martz is not the kind of person to back down from a defensive challenge, he admitted he is not looking forward to the mental chess match with Belichick.
"I don't look forward to it because I know he's the best there is," Martz said. "We've got to be at our best and make sure that we get our guys in the best position to have success and that's a challenge. And then the adjustments, I think he does an excellent job of adjusting during the game and those are the things that you've got to deal with.
"I think his success speaks for itself. When I watch them on defense they are so sound in what they do. They chase the ball. Everything is done at a high level, the intensity…I think he's outstanding."
Of course, there may not be a bigger challenge facing Belichick's defense this season. So far the Rams are averaging slightly less than 32 points per game, and they've been held to less than 31 points just two in eight games.
"With the coaching there, I think that Mike has done a tremendous job of being able to utilize the talent and be able to get everybody performing at a high level of efficiency," Belichick said. "A lot of times you see some guys are more productive than others, and players kind of go up and down a little bit. The one thing about St. Louis over the last three years is the real balance they have in their production."