There is a major challenge facing New England this Sunday night in the form of the St. Louis offense.
No offense is as potent as the Rams. They score with nearly ridiculous regularity, and they do so in big-play fashion. Quarterback Kurt Warner has 37 passes for 20 yards or more, five of which have gone for touchdowns. Wide receiver Az-Zahir Hakim has another 51-yard touchdown pass, which went to Isaac Bruce. By comparison, the Patriots have 19 passes for at least 20 yards.
St. Louis makes it look easy. In six of their eight games, the Rams have had at least four pass plays gain at least 20 yards. Such quick strike capability almost makes field position a non-factor because the Rams can eat up big chunks of the field at once.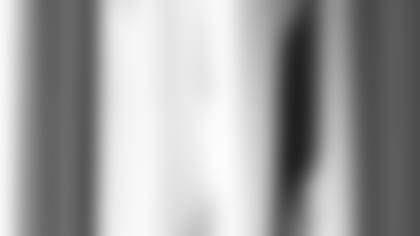 ]()
            "The great thing about there offense is that they go to everybody," cornerback **Terrell Buckley** said. "Everybody can make a play, which forces you to have a bunch of good players at the top of their game. That's why they won a Super Bowl and why they are putting up big numbers this year."  

Buckley wasn't kidding about the Rams using everyone in their offense. Running back Marshall Faulk leads the team in receptions (40). Bruce leads the team in yardage (639) and Torry Holt isn't far behind with 562. Hakim and tight end Ernie Conwell each have 22 catches. The five players mentioned here have combined for 13 touchdowns, with all contributing at least two, but none having more than three scores.
With all their weapons, the Rams would seem to be the biggest challenge New England has faced to date. Don't say that to cornerback Otis Smith, who feels the individual talent of the St. Louis players is similar to that of other opponents.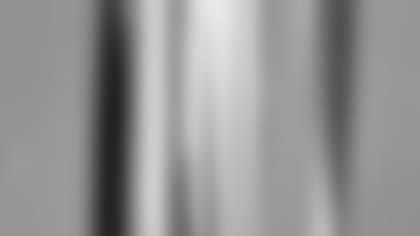 ]()
            "Is Indy a great challenge?" Smith asked rhetorically. "Was Buffalo a great challenge? The Falcons were a great challenge; they were the leading offense in the league at one point this season. The challenges never stop. Is this the greatest challenge we are going to face? I don't know."  

Smith did concede that the spread system employed by the Rams would be tough. His point though was that every game gives a tough test, and for the most part he feels like the Patriots have passed thus far. When asked if he felt he could honestly compare the talent of the Rams receivers with the likes of the players faced in Buffalo, Smith said absolutely.
"I can compare them talent-wise," Smith said. "Would you take Eric Moulds or Isaac Bruce? [The Rams] have an offensive system. When you are talking about talent, you are talking about individuals. They've got a good offensive system over there. They have guys who can make you spread the field. They have good running backs. They have a whole bunch of things that have to be stopped."
More than most teams, the Patriots may be more equipped to cover the plethora of receivers. New England has four experienced cornerbacks who have started in the NFL in Smith, Buckley, Ty Law and Terrance Shaw.
"I wouldn't say that it is an advantage, but it helps to have four corners who have been starters in this league," said Buckley, who returned an interception 32 yards for a touchdown against St. Louis in the season opener last year on Monday Night Football. "When they put four or five wide receivers on the field, we have an equal numbers of guys who have been out there before and can get it done."
Getting it done will require more than just slowing down the vaunted passing game. Because St. Louis throws the ball so effectively, it can be easy to overlook its ground attack. Despite missing two games, Faulk is sixth in the NFC in rushing with 544 yards. He has averaged 5.8 yards on 94 carries, and his backup, Trung Canidate has run 65 times for 406 yards, good for an average of 6.2 yards per carry.
"You can lose sight of the running game, but we can't afford to do that," Buckley said. "If you are not sharp, Marshall Faulk can run for 180 yards on you in the first half. You have to keep in mind and stay focused on the fact that this offense is very much two-dimensional."
Besides getting the chance to play the league's best, the Patriots are also excited about the prospects of playing in front of a national audience.
Game time this Sunday is 8:30 p.m. EST, and it will be shown on ESPN. This is the only prime time appearance of the season for New England, and the players want to make the most of it.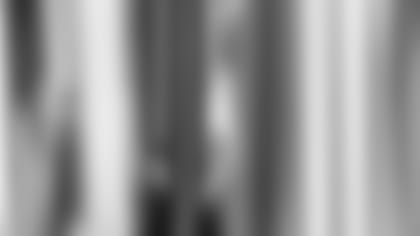 ]()
            "If you can't get fired up this week, you never will," wide receiver **David Patten**. "We are going against the best team in the NFL right now, and we are on national television. We could put ourselves in a good position to make the playoffs."  

The Patriots have enjoyed success in recent Sunday night games, winning four straight and five of six showings since 1994. Overall they are 6-4 on ESPN.
Ironically, the Rams have struggled mightily in Sunday night affairs. St. Louis is just 3-11 in such games and has lost four straight. The last Sunday night victory for the Rams goes back to Dec. 6, 1992 when they had to rally from a 24-point deficit to beat Tampa Bay 31-27.
Faulk also has not has personal success against the Patriots. Dating back to his days in Indianapolis, Faulk has just 454 rushing yards in nine games against New England. His lone 100-yard showing came in 1998, when he ran for 127 yards in a 29-6 Colts loss. Indy and Faulk were just 2-7 against New England.
The best defense for New England to put up against the Rams is a solid offense of its own. If St. Louis doesn't have the ball, it is much easier for the Patriots to prevent them from scoring.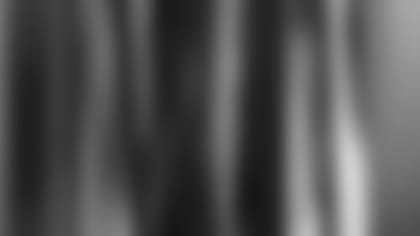 ]()
            Obviously the best way to do this is for the Patriots to maintain the solid running game that has emerged over the last couple games. New England has run for 509 yards over the last four games, after getting 461 on the ground in the first five games.  

"We know they are potent on offense and they are going to score some points," running back Antowain Smith said. "We want to go out there and try to control the ball and take some time off the clock. We know we are going to have to run the ball well. When we get in the red zone, we have to put up touchdowns instead of field goals. These guys put up 30 or 40 points every game."
Smith's running has been a key for the Patriots. He has gone over the 100-yard mark each of the last two games, making him the first Patriot since Robert Edwards late in the 1998 season to do so. Smith getting his third straight century mark would be a big help this weekend.
"If I can do that, it would take some pressure off [Tom] Brady in the passing game," Smith said. "If we can chew up the clock and their offense is kept off the field, I think we can be successful."
The initial injury report Wednesday had one team with six players listed and the other with 21 guys nicked up. Surprisingly, it was New England with the shorter list.
Rookie safety Hakim Akbar, who is expected to go on injured reserve after suffering several injuries in a car accident, and linebacker Bryan Cox are both out. Wide receiver Terry Glenn (leg), defensive end Willie McGinest (leg) and tackle Grant Williams (shoulder) are all questionable. McGinest has been questionable each of the last three weeks, but he has been able to play well, posting 4.5 sacks over the stretch.
The final player on the Patriots list is tackle Matt Light, who is probable with a shoulder problem. He played much of the second half against Buffalo and should be able to play, getting New England back to its regular starting line. Not mentioned on the list was tackle Greg Robinson-Randall, who was doubtful early last week but was able to play the entire game.
On the other side, the Rams started the day with 21 players on their list, including 17 who were probable. The list shortened considerably early in the afternoon, when an update list showed five injuries.
Linebacker Don Davis (wrist) is out, and fellow linebacker Dustin Cohen (knee) is doubtful. Guard Tom Nütten (ankle) and cornerback Jacoby Shepherd (quad) are questionable, and Warner is probable with his thumb injury.
On the season St. Louis has scored 28 offensive touchdowns while punting just 23 times. For the Patriots, it is 22 touchdowns and 38 punts… New England won its first two games in November for the first time since 1996… Think third downs are important? In the five victories, the Patriots have converted 46.4 percent on third down. That percentage drops to 34.5 in the four losses.