New England kicker Adam Vinatieri was named the NFL Special Teams Player of the Week, joining Philadelphia's Donovan McNabb and St. Louis cornerback Aeneas Williams, who were the Offensive and Defensive Player of the Week, respectively.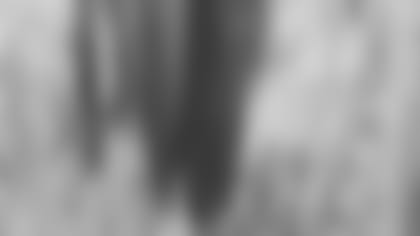 ]()
            Vinatieri was the hero of the Patriots 16-13 overtime win against Oakland Saturday night. Despite snowy conditions, he made all three of his field goal attempts, including a 45-yarder in the final minute of regulation to send the game into overtime. He also hit a 23-yarder for the deciding points in the extra session.  

It is the second Special Teams Player of the Week award on the year for Vinatieri. In Week 14 he made all four of his field goal attempts and provided all the scoring in a 12-9 win at Buffalo.
McNabb completed 26-of-40 attempts for 262 yards and two touchdowns and ran for 37 yards and a touchdown to lead the Eagles to a 33-19 win in Chicago. The 33 points were the most scored in 2001 against the
Bears' defense, which led the NFL during the regular season in points allowed (203).
Williams had two interceptions and returned both for touchdowns in a 45-17 win over Green Bay Packers. He became the first player in NFL history with two touchdown returns on interceptions in a playoff game. The Rams defense forced eight turnovers, including an NFL playoff
record-tying six interceptions by Packers quarterback Brett Favre. Williams also forced and recovered a fumble and added seven tackles