It's not just the players who have an opportunity to impress this coming season.
Some coaches have already made a lasting impression with what they've been able to accomplish, and you can make a case for Patriots' defensive coordinator Matt Patricia in this regard.
Outside of New England, he's still a relative unknown. A Patriots' assistant for the past 11 years, he is at least some of the brains-behind-the-brawn of a defending Super Bowl champion defense, right? Pretty good coach, seems to be a personable guy, good with the players in the past and he's been learning at the hand of a guy like Bill Belichick. Seems like a winning pedigree, to be sure.
But it's what he'll try to accomplish with the present group of players that could turn him into a hot coaching commodity, or perhaps…relegate him to the recesses of the sideline. It's an interesting time for Patricia, because it's an interesting re-build for a defense that has many more questions than answers heading into training camp.
If you weren't aware, Patricia's a pretty smart guy. He holds an aeronautical engineering degree in one hand and perhaps the key to New England's future success in the other. It seems to be a given that his offensive counterpart, Josh McDaniels - a former head coach, a talented play caller and top candidate for future head coaching slots - will create another juggernaut for the rest of the NFL to worry about slowing down. After all, he'll have Tom Brady (at some point, at least) with plenty of ability left and a chip on his shoulder running the show in the Patriots' Drive for Five this fall.
Patricia? All he has to do is figure out a way to replace (arguably) the best secondary in the league, one of the best defensive tackles in recent NFL history and hope that his linebackers are healthy enough to find the field once Labor Day rolls around.
That's not too much to ask of one little ol' ball coach, is it?
"The great thing about football is that every year is a new year," Patricia told the media following one of the team's recent mini-camp practices. "It's a new season, it's a new start. It's the fun about football. We're just going to try to make less mistakes and try to do things correctly across the board. We're taking this day-by-day."
We've all heard the "Rome wasn't built in a day" cliché. Championship caliber defenses usually aren't built in a day either, but for Patricia, the key is to simply be consistent in his instruction to the players, and in his expectation of those players. No matter whom they are.
"I think it's important to teach things like you're teaching it for the first time, no matter who it is in front of you," Patricia said. "As an educator, I think it's really the same thing when you walk into a classroom for the first time or the 20th time, give it to 'em like they've heard it before. That's the way we teach that.
"There's no long term vision," Patricia added. "It's what we're doing today, and how we're getting better today. That's where you have to keep the focus."
Our focus is probably on the "who" right now, and those answers will soon be coming. Patricia is targeting the "how" and the "why," in his effort to create a unit capable of competing for another championship. If he can do that, considering the turnover the team is facing from last season? It will be impressive, alright.
Maybe even downright super.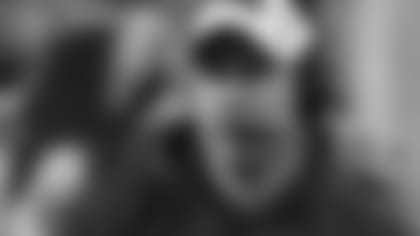 Patriots among the NFL's top lieutenants
We know who Josh McDaniels is, as does the rest of the pro football world, it seems.
McDaniels has been instrumental in New England with his building of one of the league's all-time great offenses and offensive philosophies, through his schemes and play-calling. NFL.com recently ranked McDaniels as the top assistant coach in the league, ready to once again put his name prominently on the lists of teams looking to hire a head coach in the not-so-far-away future.
The NFL's website even said that "there isn't a play caller who gets more production from a unit devoid of exceptional talent than McDaniels."
While that might be considered a compliment, in a back-handed kind of way, defensive coordinator Matt Patricia did not register a mention in a listing of the Top 20 coordinators in the NFL. Older guys, younger guys, even guys who have been around the block a time or two - with mixed success, at best - were rated as potential head coaches in the making.
This is where PR spin comes into play. Reputation means everything when trying to climb the career ladder, especially in the magnified world of the NFL. Patricia is a former offensive lineman, a former offensive assistant coach-turned-defensive-guru and a behind-the-scenes builder of a title-worthy defensive unit. But no one seems to know who he is, outside of our insular little world.
Maybe, it's because offense matters most these days…even if defense still wins championships. Should New England once again find itself a post-season contender in 2015, especially with a defensive make-over already under construction, McDaniels should likely find some Patriot company on that list.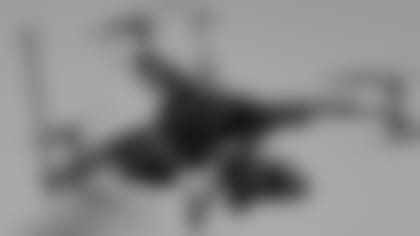 Robots flying their way into everyday play
Ok, that's a bit much. But with the Patriots always seemingly ahead-of-the-curve and using available 21st century technology - including the use of robotic drones to self-scout - you have to expect someone to complain.
Only this time, it's the Federal Aviation Administration. The Patriots, along with the Dallas Cowboys, New York Giants and Tennessee Titans have begun using low-flying drones to film practices. A drone has been spotted hovering over the outside fields adjacent to Gillette Stadium and the Dana Farber Fieldhouse during the recent OTA's, even though the team hasn't much acknowledged its use.
"We always have cameras at practice, every practice is filmed," Patricia noted, when asked about the low-flying robot spotted recently. "We're always out there trying to put out as many cameras as we can, trying to get everything filmed. We've got a lot of guys on the field right now, so we're trying to get as many eyes on them as possible, and the best way to do that is to film as much as possible."
When recently asked about the presence of the flying camera, Bill Belichick gave a terse "I don't know" as his answer to how much the device might help his team. Dallas coach Jason Garrett was a bit more effusive in his description of its use. "You can coach better," he told Bloomberg. "You see hand placement, you see where they (the players) have their feet and where they have their eyes."
So where's the complaint? The problem, it seems, is that the FAA requires a waiver for anyone to fly an unmanned aircraft for any commercial purpose, according to a recent Bloomberg Business report. The FAA has apparently contacted the Cowboys to explain the procedure for obtaining the waiver, and says they will soon reach out to the Patriots and Giants. Apparently, teams can operate drones without direct FAA permission, provided they are operated by contractors who have FAA authorization. The Patriots have not made an official comment on the matter.
Drones are already in use for many commercial endeavors, from land surveys to farming, filming and photo-taking. But because football scouting hasn't been on the practical use-list, well, someone has to step up and pull in the reins. Once the proper procedures are in place for the football field, perhaps you'll see the small, robotic camera hovering over a scrimmage during training camp.
I get why the team is largely mum on this, so far. As Bloomberg pointed out, this won't be the first time the Patriots have been asked about camera work. But any snide comments aside, to think anyone is purposely looking for any more notoriety around here is ludicrous.
The attention received, negative or otherwise, is the price you pay for embracing technology and for trying to stay ahead of the game. And it's worked out pretty well, too.
*John Rooke is an author and award-winning broadcaster, and is beginning his 23rd year as the Patriots' stadium voice. Currently serving in several media capacities - which include hosting "Patriots Playbook" on Patriots.com Radio - Rooke has broadcast college football and basketball locally and nationally for 27 seasons and is a member of the Rhode Island Radio Hall of Fame. *