Random thoughts as we wait a bit longer for football's emergence from the shadows:
Honest question. Are we over-stimulated? Can we not relax for just a few months (weeks, days, hours, minutes) without worrying about some gridiron-related story popping up in our news feed that will upset or concern us?
Of course, we can't. We're football fans, and football fans - those that I know - are relatively high-emotion, if not high-strung people. But that's not a bad thing. Having passion for football (or anything else, really) shows you care. It shows you've found meaning in the cheering, the reading, watching and listening to the sport.
I say this because this week is typically the 'slowest' week on the annual sports calendar in the U.S. Major League Baseball's all-star break always brings the sports world to a relative crawl, and this year the pace and advancement of the sports calendar seems slower-than-ever, especially with the emotionally-charged World Cup having completed play.
This year, baseball is full of 'haves' and have-nots,' with most teams in MLB in the latter category. Pennant races? YAWN. Nothing to see here or get terribly excited about - with an obvious exception in Boston and New York.
But, football camps will open in another week, even as some players quietly begin working their way back into training rooms a bit early. Which means, of course, that they can't wait for football to get started, either.
As we've hit the midway point in the summer season, here's hoping a little 'down-time' can be spent resting and re-charging for the upcoming fall. It will be here soon enough.
And something tells me you may need a little reserve in your tank to draw from, for what's in store.
Remembering the founders
We were saddened to learn of the passing of former Patriots' tight end Tom Stephens, who was one of the original members of the Boston Patriots - signing with the team for their inaugural season in 1960.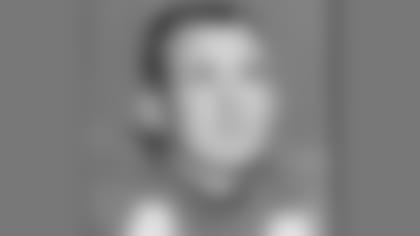 Stephens was one of those rare 'two-way' guys that played on both sides of the ball, playing tight end on offense and defensive back, too. And this was after starring at halfback at Syracuse, where he followed in the footsteps of the great Pro Football Hall-of-Famer Jim Brown and wore the soon-to-be famous #44 jersey.
Stephens stayed active in football and athletics in New England for some time after his playing days, as a coach at Harvard and at Curry College - and he later spent 23 years as Athletic Director at Curry where he was eventually placed into the school's athletic Hall of Fame.
If you can make an impact while in it and leave an impression once out of it - you've done well. Tom Stephens fits firmly into that mold.
Someone else has it worse
In today's "no matter how bad you have it, someone else always has it worse" department, let's consider for a moment the plight of annual contenders in Pittsburgh, Seattle and Dallas.
While there are those in and out of New England who lament the fact the Patriots will be without Julian Edelman for four weeks, who will have a 41-year-old QB when the season starts and who may have a star tight end who sometimes appears to put football at the bottom of his totem pole (we think), all is not as it appears.
Consider the Steelers, who tagged running back Le'Veon Bell for 2018 after negotiations for a long-term contract couldn't be completed. Now, rumors persist Bell might not sign the tag, might not show up for camp, he might want to be traded (and the Steelers might be looking for trading partners) and his agent says this season will be his last in Pittsburgh.
Another hornets' nest of disarray appears to be swirling in Seattle, too. All-pro safety Earl Thomas has been a magnet for attention in the off-season, skipping the teams' mini-camp and not yet participating in any team activity as he pines for a new contract.
And after former teammate Richard Sherman blasted the team and organization, telling Sports Illustrated "mistakes and poor judgment on things ruined what could have been a really special deal," former teammate Cliff Avril jumped in to confirm everyone in the Seattle locker room knew Thomas wanted to go play for his hometown Dallas Cowboys, anyway.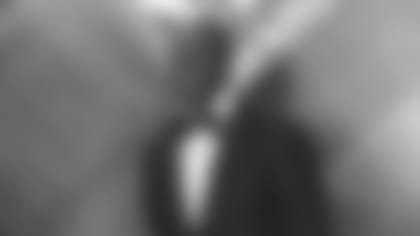 And speaking of those Cowboys, while one-time receiver Terrell Owens will not be individually recognized by the Pro Football Hall of Fame since he's holding his own ceremony (and good for the Hall), the remnants of the self-described 'America's Team' appear to be tattered at best.
Tony Romo is in the TV booth, picking Jacksonville and Green Bay to reach the Super Bowl. Jason Witten has retired, too. Dez Bryant never led the team to the heights it hoped to reach. Once dominant on the field, DeMarco Murray has also called it quits on his career.
Receiver Terrence Williams' arrest for public intoxication this spring opened up questions about a lack of discipline not just in the locker room, but in the organization as a whole. Defensive back Marquez White was then arrested and charged in a road-rage incident last month and charged with a second-degree felony.
You see? Idle time gives everyone a chance to examine and re-examine the stories, the issues, the potential problems all football teams have before the new season arrives. Some of these things are serious, some aren't as much. But whatever you believe, believe this:
No matter how bad you have it, someone else out there has it worse than you do. Or at least, just as bad.
Now go enjoy the rest of your down time. Go time gets here soon enough.
John Rooke, an author and award-winning broadcaster, is entering his 26th season as the Patriots' stadium voice. Currently serving in several media capacities - which include hosting "Patriots Playbook" on Patriots.com Radio - Rooke has broadcast college football and basketball locally and nationally for more than 30 years and is a member of the Rhode Island Radio Hall of Fame and RI's Words Unlimited Hall of Fame.