I am ready for summer camp. You?
Who remembers getting ready for camp as a kid?  Better yet, how about getting your kids ready to go away to camp for the first time?  It's no joking matter.
There is always a nervous excitement about going away, whether it is actually you with the butterflies in your stomach - or your parents preparing to send you away when you've never been on your own before.  And while some parents simply can't help but being a bit overprotective, most are only worried about things they really can't control.
Remember that last part.  As with the start of any football season, there's definitely a nervous excitement about the beginning, and an anxiousness about getting settled and putting things in order, just as there would be if you were going away for the first time.
As June's mini-camp gets underway this week, these campers - for the most part - have been away from home before, but there are a few tricks of the trade rookies and younger veterans will need to be prepared for.  There are also a few reminders for the older attendees, as well as camp counselors and observers (like you).  So, like a nervous parent getting his kid(s) ready for camp - a few checklist items and reminders are in order.
I don't want my kids having to borrow someone else's swim suit, or to be without sunscreen - know what I mean?
Get to know your camp counselors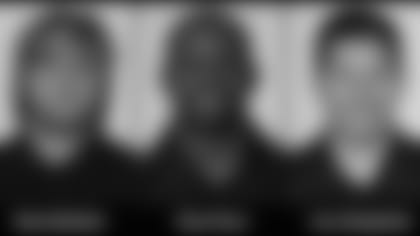 This should be a given - but as any parent knows, getting to know who will be with your child for the week will do one of two things:  1) it will put you at ease, because the counselor took the time to meet with you and your child beforehand, or 2) it will make you very nervous because the counselor wears a whistle around his/her neck and is ex-military personnel.
Suffice to say, the kids attending this camp will be better off if they do what the guys with the whistles tell them to do.  This year, the Patriots welcome back Dante Scarnecchia as counselor/coach for the offensive line.  New camp counselors to welcome include head strength and conditioning coach Moses Cabrera, safeties coach Steve Belichick, linebackers coach Brian Flores (moving from safeties) and assistant QB coach Jerry Schuplinski.
Don't do camp without a purpose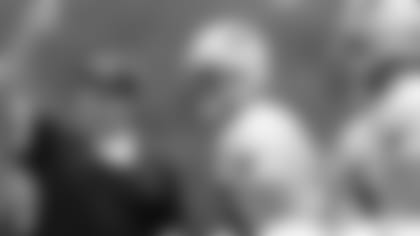 It goes without saying for the players/campers, but for the coaches/counselors, it's never a good idea to do anything without a good "why."  Identifying what the purpose of camp is, who it's for, and how camp will meet those expectations are all a part of getting the year off to a successful start.
June's mini-camp is still about learning - learning the playbook and learning about coaches and teammates.  Players/campers who set the tone here will have much more expected of them when they arrive for the real deal at the end of July.  But if someone struggles this week, it doesn't necessarily mean they'll be sent home early.
Don't forget the first-aid kit
Injuries happen.  They're a by-product of physical activity.  It's safe to say that because the injury bug bit hard last season, camp counselors will be taking whatever extra precautions they can take this summer, to see that accidents don't occur.  Full pad contact is prohibited during this camp, but there are some who believe overall health would be better for the long run if campers were allowed to block and tackle.  That's another argument for another CBA between campers and camp owners, however.  Right now, taking care is imperative.  And being ready with depth is also important.
All seriousness aside, camp time should also be a fun time.  Football is back!  For the players, it's a time to learn skills, make new friends, grow more independent, learn resiliency, gain confidence and spend the day in physical activity...just as they might have as kids attending summer camp years ago.
And for fans?  There's a small taste of what's to come later this summer, as the calendar creeps closer to actual kick-off.  Excitement begins to build, the anticipation rises.  Watching new players, reacquainting with veterans, learning what everyone may be capable of accomplishing.
It's only June, but my family thinks I'm actually being immature over my excitement and anticipation of summer camp.
I told them if they don't like it, they can get out of my fort.  'Cuz I'm ready for camp.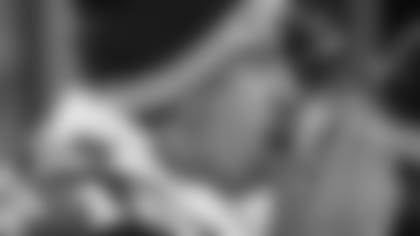 Mister Rodgers' neighborhood diet
Someone else wants to be just like Tom Brady - Aaron Rodgers.
We mentioned last week that Tom Brady's new "Lifestyle Manual," or cookbook, probably isn't for everyone.
But it does appear that TB12 has a growing fan base when it comes to things like drinking yuzu juice and eating mung beans.  The Green Bay quarterback, a rival only because he's also one of the best QB's in the game, is now a follower.
"To be honest, Tom Brady is an influencer because of the stuff he talks about, and how healthy he is," Rodgers told ESPN.com.
To be honest, Tom Brady is an influencer because of the stuff he talks about, and how healthy he is, Aaron Rodgers.
Rodgers has largely abided by what he's called the "80/20 rule."  80 percent of his diet was dedicated to eating healthy, and 20 percent was allowed for indulging in things enjoyable - but perhaps not-so-healthy.  His admitted weaknesses were for Girl Scout cookies and "In 'N Out" burgers.  Now, with the help of his own nutritionist, Rodgers says he'd like to play six to eight more years - so the 80/20 plan has been cast aside.
"I think it is all about finding ways to challenge yourself," Rodgers told ESPN during the Packers' recently-completed OTA's.  "And one area I've really focused on is working with Adam (Korzun, GB's director of performance nutrition) on my nutrition, and really thinking hard about that."
Rodgers is certainly known for his competitive attitude, and because he and Brady are friends - not to mention also at the top of their game(s) - it shouldn't be too much of a surprise he's decided if you want to try and keep beating 'em, it's time to finally join 'em.
Who's going to tell Rodgers, however, this means trading in his favorite cookies and burgers for mung beans and yuzu juice?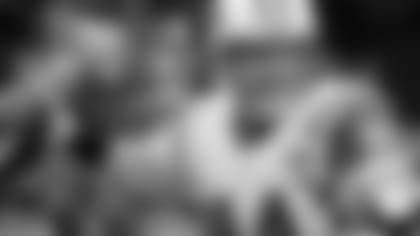 Odds 'n Ends in the Division
A couple of observations from within the AFC East:
While watching the interesting tug-of-war being waged by QB Ryan Fitzpatrick and the New York Jets, has anyone stopped to consider why Fitzpatrick has balked at the team's proposals thus far?
Last week, Gary Myers of the New York Daily News suggested Fitzpatrick would be willing to take a one-year, $12 million deal from the team, but the Jets aren't interested at that number...even though that's exactly what they've already offered him in the first year of a three-year, $24 million deal.
Maybe Fitzpatrick would be wise to stand his ground - the Jets have brought in ex-Denver tackle Ryan Clady to protect his blindside, and Clady has pretty much missed two of the last three seasons.  He's taking part in team drills now, however, as he returns from an ACL injury.
And other than having really good hot wings, is there anything else original about Buffalo?
Last week, after the Triple A affiliate of the Boston Red Sox (in Pawtucket, RI) announced they would hold a "Free Tom Brady" promotional night, the Triple A minor league affiliate of the Toronto Blue Jays - residing in Buffalo as the Bisons - followed by announcing through social media their own "Keep Brady Suspended" promotion.
Such originality.  But at least it drew a few chuckles.
If by some chance Rex Ryan actually shows up at this game, then we'll have something.  We'll know Ryan also subscribes to Buffalo's modern-day dictum of "if you can't beat 'em, at least troll 'em."
John Rooke is an author and award-winning broadcaster, and has completed 23 seasons as the Patriots' stadium voice.  Currently serving in several media capacities - which include hosting "Patriots Playbook" on Patriots.com Radio - Rooke has broadcast college football and basketball locally and nationally for 27 seasons and is a member of the Rhode Island Radio Hall of Fame.