I'm a homer, you're a homer - hey, we're all homers here.
It doesn't mean that it's "root, root, root" for the home team all day, every day.  No, that's not the way to go about creating meaningful dialogue or conversation.  It's not the way to uncover fact instead of fiction, and it's not the best way to gain respect with peers in this industry, or create trust with those outside of it.
But you know, I know, we all know that it is in the best interest of the NFL - and the Patriots, certainly - to remove this asterisk from Tom Brady's resume.  You know the one that casts aspersions on his character, and the one that also casts a very large shadow over the entire New England team, region and even its fans?  But rooting for a reduction in TB12's suspension doesn't make me or you a homer, per se.
It's really the only choice the league can make, if Commissioner Roger Goodell hopes to retain any shred of credibility with a football-crazed public.  It's the only choice the NFL can make if the league is truly interested in making the wrongs of the past year right again.  And it's also a great choice to make if you hope to extend this storyline another chapter or two.
Nobody ever accused the NFL of being dumb.  Short-sighted, maybe.  But not dumb.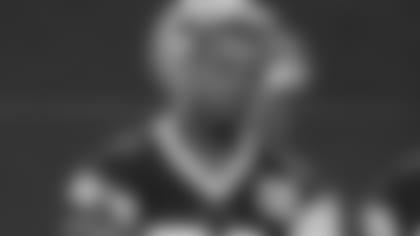 The arbitrator's decision this past week to reduce the suspension of Dallas Cowboy defensive end Greg Hardy from 10 games to four was largely met with surprise, especially since his original suspension came from his involvement in a criminal case.  You can make an argument, perhaps, that the arbitrator merely corrected an overreaction with Hardy's original suspension of 10 games by the Commissioner, if only because Mr. Goodell underreacted to several other notable bad boys who graced us all with their stupidity in the past year.
Those bad boys have given the NFL a very public black eye.  Putting TB12 in this same category not only doesn't make sense, it is downright villainous in return.  The entire "deflategate" saga appears to be a story based on nothing more than supposition, innuendo and scientific miscalculation.  We'll probably never know what really happened.  Do we need to know?  No, but we've gone beyond that now.  Deflategate happened because someone, somewhere, decided the Patriots and TB12 needed to "pay" for their success.
That much is beginning to add up.  Even the Wells Report could not definitively come to a conclusion, instead settling for a "more probable than not" verdict that was read with an approving eye in 31 other NFL markets around the country, the real truth of the matter-be-damned.  In this regard, it was $5 million well spent, if you're asking teams and fans from outside of New England.
It was especially well spent, because it helped to create a storyline that kept pro football on the front pages of newspapers and websites and at the top of TV and radio sports reports and talk shows during what used to be a natural period of downtime.
The WWE wishes it had writers as talented as those who put this charade together.  If the Oakland Raiders' Al Davis were still with us, he'd be silver-and-black with envy at Brady and the Patriots' present predicament.
So, call us all cheaters, swindlers and classless, clueless homers who can't see the forest for the trees.  That's the byproduct from this fiasco, and the league that has been given nothing but championship-caliber play and dynastic, historical, memorable moments and storylines on the field has chosen to create another fictional feature for its fandom to consider.
They want us to be the bad guys.  Replace the tri-corner on Pat Patriot's head with the black hat of an outlaw.  Whether Brady ultimately wins or loses his appeal, the Patriots will still be the hated, as well as the hunted. Is the league about fair play and competition, or creating storylines and fictitious accusations bent on besmirching us all?  The TB12 decision may tell us all we need to know.
Do the right thing, Mr. Commissioner, and Free Tom Brady.  It's for your own good, and business will no doubt be better than ever.  Besides, I happen to look good in black.
[wysifield-embeddedaudio|eid="340306"|type="embeddedaudio"|view_mode="full"]Buffalo coach in hot water
Honestly, these guys don't think at all, do they?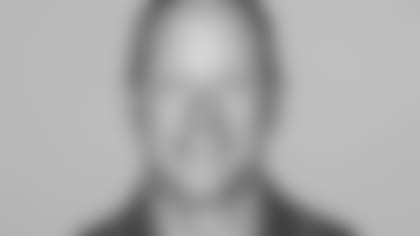 Next on the list of bad boys is a member of the Buffalo Bills' coaching staff, offensive line coach Aaron Kromer.  Kromer was arrested early Sunday morning in Florida after a Saturday night incident involving a physical confrontation with a neighbor's son.  He was taken to a Walton County jail.
Kromer has had his moments in the past, most recently in Chicago, where he served as the Bears' offensive coordinator.  He took a few public shots at quarterback Jay Cutler, saying he "absolutely killed" the Bears with his poor decision-making.  Whether you believe Kromer was right about Cutler or not, that's some home-team advantage there, right?
It appears that shoe is now a firm fit on the other foot, so to speak.  Kromer will undoubtedly face discipline under the NFL's new conduct policy, and could land on the Commissioner's exempt list, as did Minnesota running back Adrian Peterson.
Hey Rex?  Do us all a favor, and tell "Coach" Kromer his kind of mentorship isn't what you, or the league, are looking for?  The unemployment line should be the next item on his to-do list, right after "staying out of jail," at the top.
Top 100?  How about a "Fabulous Five?"
There always seems to be a fair amount of hype surrounding the NFL's annual countdown of the Top 100 players.  You realize, of course, that everything is subjective and done this way purposely for your entertainment and amusement?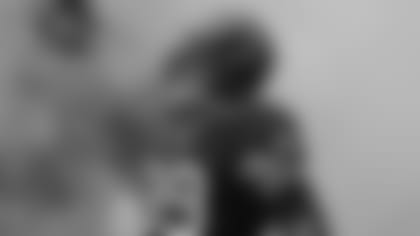 Houston's J. J. Watt became the first defensive player ranked #1 in the five years that the league has produced this list - a list that rightfully should include its fair share of players from that side of the ball.  But don't we all know that offense is the name of this game; that producing touchdowns, scoring points and creating excitement by winging the ball up-and-down the field is what keeps fannies in the seats and the TV ratings at all-time highs?
Absolutely.  Watt is a tremendous athlete, and deserves every accolade he receives - except this one.  For my money, the Top 5 players in the NFL are all about offense.
Rank them any way you wish, but these guys are the most valuable - to the league, to their teams, and to the media for the storylines they create:
QB Aaron Rodgers, Green Bay
QB Tom Brady, New England
QB Peyton Manning, Denver
QB Andrew Luck, Indianapolis
TE Rob Gronkowski, New England
Four QB's and a tight end?  Sounds like the title for a new TV comedy series.  But it is hard to miss out on the entertainment value each of these players holds within the NFL, as well as in their own marketplace.  That Rodgers wasn't listed in 2014's Top 10 is laughable.  He may be the league's premier player.  We know what Brady means to the Patriots, and the league is learning (if they haven't already learned) what he means to everyone else.  Manning is staring squarely at the twilight of his career, but there is still gas in his tank and talent on his team to make the Broncos a title threat.
Luck?  He doesn't need any.  And Gronk is, well, Gronk.  Athletic ability on the field and a mountainous personality off of it - Gronkowski is adored by Patriots' fans, and respected/enjoyed by just about everyone else.  He's a reporter's dream, with his freakish talent and his boyish zest for life.
You could make a case for Gronk at the top of this list, perhaps.  But that might make me a homer, so we'll simply let his talents speak for themselves.  Subjectively, of course.
*John Rooke is an author and award-winning broadcaster, and is beginning his 23rd year as the Patriots' stadium voice.  Currently serving in several media capacities - which include hosting "Patriots Playbook" on Patriots.com Radio - Rooke has broadcast college football and basketball locally and nationally for 27 seasons and is a member of the Rhode Island Radio Hall of Fame.  *
Follow him on Twitter - @JRbroadcaster