This is the week the games get started, and yet, no one can say where these games will take us, with any certainty.
There's an odd feel to the beginning of the 2015 pre-season.  There's pure joy and real excitement with the start of the football season for many, and there's also angst and apprehension hanging in the air like an early-morning blanket of fog for others.
Tom Brady and his legal team face the music for the first time this week in an attempt to settle the current Deflategate saga...but even if there is ultimate success, does it not feel like someone has already filtered some of the fun right out of the stadium?
The elephant in the locker room at the present time is Brady's on-field presence, of course.  He's the man.  He's the quarterback.  He's the reigning Super Bowl MVP, the unquestioned leader, and he's also suspended as the Patriots' starter for the first four games of the season unless the court system comes through with a stay of his integrity's execution.  In the meantime, 23-year-old 2nd year pro Jimmy Garoppolo is waiting in the wings, ready for his moment in what will be a glaring spotlight.
Is anyone really ready for this?  Is Garoppolo ready for this?
"There's an endless amount of things that I have to work on," was Garoppolo's response to a question posed early in training camp about what he needs to work on most.  His first week of camp had some high points, no doubt...but also had some lowlights that should be expected for a 2nd year QB out of an FCS (1-AA) program that didn't have much of a playbook.  At least, not compared to the one he has now.
"In year one, the playbook is very, very big, especially coming in from college where I didn't have a playbook to this," Garoppolo said, adding "it took a little while but this year it's completely different and I've got different goals."
Not to get hurt would be one.  But another would also have to be to stay out of Brady's omnipresent shadow as he begins to blaze his own professional trail.  He won't be Tom Terrific.  He can't be.  But expectations will be sky-high for Jimmy G to step in and successfully run the Patriots' offense.  If Brady misses any time other than taking off the usual pre-season snaps, fans will be gripping over Garoppolo.
He's aware of the expectations, and he knows his situation - and the team's - isn't certain right now.  "You can't focus on everything at once because it will overwhelm you," Garoppolo said.  "You've just got to take it one day at a time, focus on the little things and focus on improving.
"There's still a long way to go," he added, "(with) a lot of little things to improve on and just one day at a time we will keep fixing those."
It's the first game of the pre-season against Green Bay, and Garoppolo shouldn't be overwhelmed.  There is a long way to go, as he said.  But this isn't a typical pre-season game.  The fog from Deflategate hasn't yet lifted, so his every move will be studied, scrutinized and over-analyzed.
It's just one game that won't really count in the standings, but it's also one game that could count in the court of public perception.  Hope he's ready for this.
"The Giffer" was part of the magic
If you're of the age where you remember Howard Cosell and "Dandy" Don Meredith on Monday Night Football, then you know Frank Gifford often played the straight man for their antics.
But that was part of the show, part of the allure and a huge reason why MNF on ABC - before it was jettisoned to ESPN - was a television-ratings bonanza in prime time for the better part of the 1970's and '80's.  Gifford was brought in to replace Keith Jackson, the original play-by-play voice of MNF, because ABC President Roone Arledge needed someone with football street cred who could step behind the dominant personalities that Cosell and Meredith brought to the screen, and manage them.
Mission accomplished, and then some.  Gifford, 84, passed away this past weekend at his home in Connecticut.  His on-air partners left us a few years ago, too.  But MNF was "the show."  It was the original must see TV, and for a few years almost made Sunday afternoons irrelevant because you just couldn't wait for the Monday night match-up.  MNF brought the NFL into the entertainment world, and Frank Gifford was a huge part of that move.
Gifford had his own star career as a New York Giants running back, named to the Pro Bowl eight times and winning NFL MVP honors in 1956.  He was a big part in the so-called "Greatest Game Ever Played," scoring a touchdown for the Giants in the 1958 NFL Championship against the Baltimore Colts.
He took possibly the most crunching, devastating hit in pro football history when he was laid out by the late Chuck Bednarik in 1960, and the photo became was of the NFL's most iconic moments in time.  But he eventually returned to the field as a receiver and reached another Pro Bowl in '62.
Outside of diehard, long-time Giants fans, Gifford is most remembered, however, for his time in the MNF booth.  He learned how to become a facilitator, an announcer and mediator...because he had to.  And above all, he knew in order to have success, they had to be a "team."
He was successful, just as he had been as a player.  I remember being very disappointed when Cosell revealed in his 1985 book "I Never Played the Game" that he didn't respect Gifford for the job he had done, and yet, he called him a "Teflon man," because nothing ever stuck to him.
That was part of his job, Howard.  He grew into it, as the three of them all did, to become superstars in their own right as a broadcast team.  Gifford, Cosell and Meredith - without question - helped pro football grow into what it is today, by entertaining generations of fans and cultivating new followers.
I was one of them, and of course, I still am today.  Thanks for that, Giffer.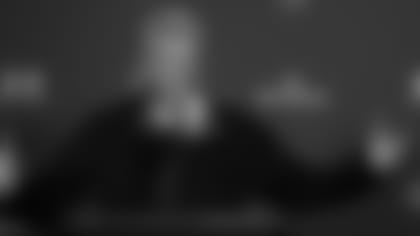 The Good and Bad, from enemy camps
One of the best things about football returning to the field is that some things never change.
Rex Ryan is opening his mouth again.
Buffalo's head coach came up with another beauty recently, when he told reporters in the past week that the Bills' running game was going to change the way we think about running games.
"We'll have the biggest playbook in the history of man in the running game," Ryan said at Bills' camp.  "Why?  Because it's important to us."  Like it's not important to anyone else, I suppose.  Ryan's bluster is supported with the potential exploits of ex-Eagle LeSean McCoy and mainstay Fred Jackson, but let's also keep in mind he's gone through offensive coordinators like some people have gone through the bargain aisle at Filene's.
There's also a large issue of who will play quarterback, but at least the QB only has to hand the ball off to someone.  Still, it's fun to know more gems like this one are undoubtedly on their way...with a chance to come back and bite him in the rear, again.
And in Miami, the early camp buzz seems to be focusing on quarterback Ryan Tannehill, considered a decent game-manager in his first three NFL seasons, but not dynamic enough with the deep ball to make his team playoff-worthy.  That perception might be changing.
Tannehill hit four deep balls in a recent Dolphins' practice that had the crowd buzzing, and the media immediately singing his praises.  There is a veteran receiver in a guy like Greg Jennings out there which can make things easier on a QB, but still...it could be a sign that he's actually improved in an area of perceived weakness.
Doing it on the practice field is one thing.  Doing it in the games that count, with pressure bearing down on your shoulders from those fans, the media, your coaches and the opposing players...is another matter entirely.  But in the pre-season, there's optimism for everyone.  Everybody is 0-0.
That will change soon enough.
*John Rooke is an author and award-winning broadcaster, and is beginning his 23rd year as the Patriots' stadium voice.  Currently serving in several media capacities - which include hosting "Patriots Playbook" on Patriots.com Radio - Rooke has broadcast college football and basketball locally and nationally for 27 seasons and is a member of the **Rhode Island Radio Hall of Fame**.  *