Talk about getting under your skin.  The Patriots may be the football equivalent of a redwood-sized splinter buried into the palms of Pittsburgh's hands.
Or, they could be the boulder-sized pebble caught in the sole of the Steelers' shoes?  Safe to say New England has had its' way over the Steel City of late, causing angst, anxiety, emotional discomfort and just flat-out mega-disappointment among Pittsburgh fans and media alike.
The rise in psychological help sought from Wavers of the Terrible Towel along the banks of the Three Rivers may be off-the-charts this week.
Suck it up, buttercup.  Them's the breaks.  An oblong ball is bound to create some funny bounces.  Even if the guys with the whistles help pave the way for a team's emotional pulverizing.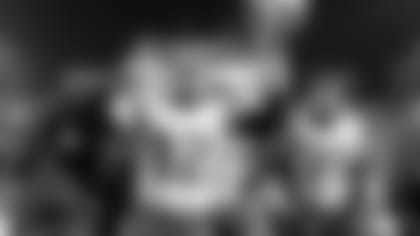 This isn't to say referee Tony Corrente's crew was horrible in officiating Sunday's not-to-be-forgotten 27-24 Patriots' win.  No, not horrible, even with the Corrente crew's documented flag-happiness.  But whenever the zebras become a perceptible part of the post-game aftermath, you know the zoo should brace for a stampede.
Simply put, the NFL must do a better job with rules' interpretation and simplification, unless they want eventual anarchy on their hands.  As we've mentioned (several times) previously, the game is over-officiated.  The rules are not cut-and-dried.  There is too much reliance on video replay.  Big Brother (New York) sees all, but apparently doesn't know all.
There is a tried-and-true adage that should apply here:  K-I-S-S.  When it comes to the rules and their meaning, Keep It Simple, Stupid.
Jesse James' touchdown/not-a-touchdown catch that could have been/should have been the game-winning score?  Based on the rules, it wasn't a touchdown.  The officials got the call right.  But that doesn't mean the rule itself is right - it isn't, no matter which side you were rooting for Sunday.  The league has taken something as simple as catching a ball to the point where it seems almost every play is overly-scrutinized and placed under a microscope.
And what do you see when you look under a microscope?  Bugs, mostly.  Creepy-crawly things.  It ain't pretty.
We don't even know what a catch is, anymore.  We don't seem to know what offensive or defensive pass interference really is, or what holding is, either.  Based on several second-looks at Sunday's game video, let's just say the evidence won't be one to put aside in the Hall of Fame for Good Officiating.
The Steelers, predictably, were upset in the immediate aftermath.  The Patriots, plausibly, were feeling fortunate - like they had just gotten away with something they shouldn't have.
"It's really irrelevant how I feel about it to be honest with you," said Steelers coach Mike Tomlin in the din of post-game discussion.  "It's not going to change the outcome of the game.  I'm not going to cry over spilled milk and all of that crap and talk about replay.  I ain't doing it."
Others did, however.  "It (the officiating) was a joke, just a joke," said one unidentified Steelers player to DKPittsburghSports.com, hoping to avoid potential retribution by the NFL.  "The league's got to do something about this."
This takes nothing away from the Pats' performance - Rob Gronkowski and Tom Brady proved beyond a shadow-of-a-doubt they are the best in this game at what they do.  But even the Patriots had to feel fortunate things turned out the way they did.
"It was just one of those days," Brady offered.  "It goes back and forth, we play right to the end and the ball bounces in some weird ways and we're glad it bounced our way today.
"We just made one more play than they did," he added.
Even if that play included a fortuitous bounce of the ball, or a timely tweet of the whistle.  A thorny result, either way, for the Steelers.
And a problem for the rest of the league, too, if left uncorrected.
Bending and breaking, somewhat
The Patriots, defensively, are taking "bend-but-don't-break" to an entirely new dimension.
Continually gashed and gouged by Steelers' big plays on the ground and through the air, ultimately the Patriots defense kept the team in the game until they could make the biggest play of all on the game-clinching tipped pass and interception by Eric Rowe and Duron Harmon.
But really, the late 69-yard catch-and-run from Juju Smith-Schuster should have ended it for the Patriots, the defense victimized by bad spacing and missed tackles.  Nine of the ten longest plays gained by Pittsburgh came on either 3rd down, or with eight yards or more to go for a first down.
Pittsburgh also ran for 143 yards on 31 rushes, 117 of those belonging to Le'Veon Bell.  It's not like they didn't know what was coming, but New England was largely unable to do much about the run game.  Until the defense received the biggest assist of all, coming from Pittsburgh's play-calling department.
Get off the field
The Steelers finished 10-for-16 on 3rd down conversions, for a solid 63% success rate.  And still lost the game.
However most importantly, they were oh-for-their-last-three, which had everything to do with the Patriots holding an advantage at the end.  Still, if not for a couple of questionable choices from the Steelers' sideline and huddle, as the Pats have seen previously (thanks, Seattle), it's quite possible we're talking about a completely different story today.
Like why can't the defense get off the field after 3rd downs?  Pittsburgh also ruled on time of possession, holding the ball 35 minutes to New England's 25.  Sure, you're down a few regulars, and the Steelers probably have the best offense in the game, at least outside of New England.
But that's also playing with fire, scarecrow.
The maddening, middling middle
Again, some real issues within the linebacking corps for the Patriots, as the Steelers routinely pounded away with the run and intermediate passing game.
Elandon Roberts appeared to be a half-step (or more) late in the gaps against the run, and in coverage for most of the game.   When he recognized what seemed to be coming, well, he overshot himself into the gap on Le'Veon Bell's TD run in the 3rd quarter.
Kyle Van Noy's absence with a calf injury didn't help matters, and for a position as thin as the linebacking corps is right now for New England (along with David Harris and Erik Lee), duct tape and baling wire seems to be a requisite part of the equipment bag on the sidelines.
There's not much else keeping this group together.
Crashing the NFL ownership party
The sexual harassment spotlight has exposed much in the past few days and weeks in many public ways, bringing bad (and even illegal) behavior some unwanted - but needed - attention.
It hit the NFL this past week with Sports Illustrated's report on workplace misconduct inside the Carolina Panthers' organization.  The league is now conducting its own investigation into any potential wrong-doing, so it comes as a bit of an eyebrow-raiser that Panthers' founder and owner Jerry Richardson is throwing in the towel.
Or in other words, putting his team up for sale.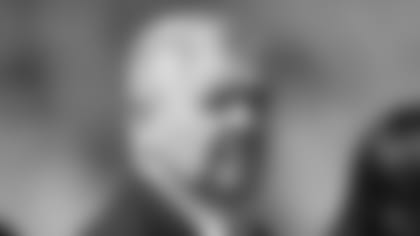 Richardson released a statement Sunday outlining his plan to sell the Panthers' franchise once the current season ends, but he didn't address any of the accusations made against him by former employees, or mention the now-NFL led investigation into potential misconduct.
Strange.  So, suddenly he just decides that NOW is the right time to sell his team?  Mr. Richardson, your timing couldn't have been any better.  It's all but an admission of guilt.  You know, "I can't do things my way, so it's time to let someone else have a go at it."
Considering that several NFL teams have family names and legacies attached to them, and purchasing opportunities come along about as often as Halley's Comet, it is surprising Captain Richardson appears to be giving up his ship.
He is 81 years old, purchasing the franchise as an expansion team in 1995, and he has been the only owner the organization has known.  The Carolina Panthers are presently valued at $2.3 billion by Forbes, ranking them 21st among NFL teams.
Who can walk away from that kind of quid, unless they're trying to run away from something and hide somewhere else?
John Rooke is an author and award-winning broadcaster, and is in his 25th season as the Patriots' stadium voice.  Currently serving in several media capacities - which include hosting "Patriots Playbook" on Patriots.com Radio - Rooke has broadcast college football and basketball locally and nationally for 30 seasons and is a member of the Rhode Island Radio Hall of Fame and RI's Words Unlimited Hall of Fame.