It's strange, but the silence is deafening.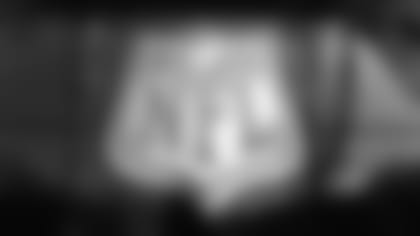 We're embarking on arguably the quietest time of the calendar year for the NFL schedule, with free agency almost completed and the NFL Draft just a few weeks away.  If there was ever a time to rest, regroup and recharge your football batteries, this would probably be that time.
But who really wants to do that?
Certainly not the New England Patriots, who have been busy crafting a roster with free agent additions and performing the due diligence on players to select when it comes time to take their turn at the Draft later this month.  And already, it's hard not to have at least a little anticipatory excitement for next season's prospects, based on the early returns.
Others are beginning to take notice, too.  For what they're worth, NFL power ranking polls have already begun to craft our way of thinking well before the start to next season, as the Patriots are quickly climbing back to the top of the hill as a "pre" pre-season favorite.  Free agent additions have been well-placed in theory and practicality, even if there is plenty of roster work still to do before anyone snaps the ball next season.  
But the intrigue is there.  Our football senses are awakening to the point of eagerly anticipating the arrival of potential stars-to-come, to see how they might adapt to and perhaps further the Patriot Way of success from seasons gone by. If you pay attention to outsiders looking in on New England, at the moment, the Patriots' reputation for winning appears to be preceding itself. 
Having success through the Draft will be a bit more challenging this year, however, with no first-round selections for the first time since 2013, and nothing (for now) in the 4th and 5th rounds.  There are back-to-back selections in the 2nd round (at number 60 and 61 overall), two in the 3rd round (91 and 96 overall) and five more set for Round 6.  It would be an upset if this order of appearance remained status quo, especially with 100 selections between current Patriot picks in the 3rd and 6th rounds.  
It's a reasonable expectation to see some movement between now and Draft Day. With 11 total draft picks on hand at the present time, packaging selections to move up - or out for future considerations - will be on the table based on past history.  
Quiet time?  Really?  You can make the argument for this being the busiest time of the year for scouts, management and the coaching staff as they plan for the upcoming season.  With so many personnel decisions still to make, it's difficult to get an accurate read on exactly what the 2016 New England Patriots will look like when they finally take the field.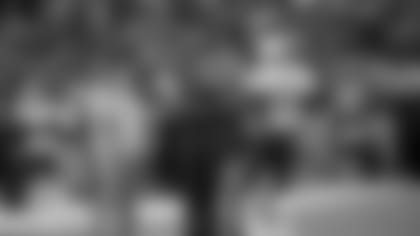 But if you believe those outsiders, there should be enough on the field for the Patriots to be in the hunt for another crack at a championship.  It's the responsibility of management, the coaches and ultimately the players to make good on that forecast.  
Quiet time to us?  That's the time for others to build, shape and deliver what we'll soon see on the field.   
The silence is getting louder by the day.
Dates to put on your calendar
Since the anticipation is already building around here, as it is for other teams around the NFL, the league has announced the official "offseason" workout program dates - which is their way of building suspense and anticipation for everyone, of course.
As per Article 21 of the Collective Bargaining Agreement, each club's official, voluntary nine-week offseason program is conducted in three phases:
Phase One consists of the first two weeks of the program with activities limited to strength and conditioning and physical rehabilitation only.
Phase Two consists of the next three weeks of the program. On-field workouts may include individual player instruction and drills as well as team practice conducted on a "separates" basis. No live contact or team offense vs. team defense drills are permitted.
Phase Three consists of the next four weeks of the program. Teams may conduct a total of 10 days of organized team practice activity, or "OTAs". No live contact is permitted, but 7-on-7, 9-on-7, and 11-on-11 drills are permitted.
Article 22 of the Collective Bargaining Agreement stipulates that clubs may hold one mandatory minicamp for veteran players. This minicamp, noted below, must occur during Phase Three of the offseason program.
So when does it all get started?  
The first day for the Patriots "official" off-season program to begin is April 18th. The OTA's are scheduled for May 23, 24 and 26, June 1, 2, 13, 14 and 16, with mandatory minicamp scheduled for June 7-9.  
Teams are also allowed to hold an additional voluntary veteran minicamp prior to the draft, and a seven-week rookie football development program that can begin in early May.  
Chandler's troubles
When Scott Chandler arrived on the scene a year ago, there was a great deal of anticipation as to the possibilities for the Patriots' offense.  Two big TE's to catch Tom Brady's passes?  Chandler had practically tortured the Patriots when playing previously for the Buffalo Bills.  How would other teams defend them both?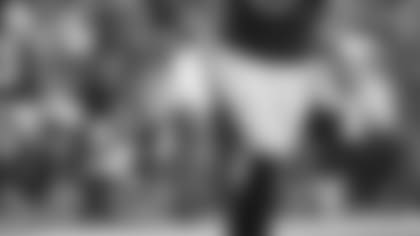 As we know, things didn't turn out quite the way they had been envisioned.  And now, perhaps we're learning at least part of "why" they didn't turn out that way.  Chandler posted on a Facebook account this past weekend that his playing days could be at an end.
"Another knee surgery yesterday," Chandler posted.  "This game gives and takes. The surgery will take me out of next season, and probably keep me from playing again."
Released by the team last month with a failed physical designation, Chandler underwent surgery to repair a torn ACL for the second time in his career.  His knee was an issue throughout much of the past season, when he caught 23 passes for 259 yards and four touchdowns, and made four starts.  How much of an issue it was we never really knew, until now.
The Patriots always keep their cards close to the vest when it comes to injuries, perhaps more so than other teams throughout the league.  Whether you agree with that philosophy or not, when accurate and/or detailed information is often hard to come by, conclusions are drawn.  Opinions are formed.  Rightly or wrongly, they just are.
Too many have been quick to write off Chandler's short time as a Patriot as a mistake, that he was a "bust" because he didn't live up to someone's lofty expectations.  I'll choose to look at Chandlers' brief stay another way - he literally left it all out on the field for New England, and in an ultra-physical game and profession, he gave all he could give.
Sometimes, it's good to anticipate.  Build interest and emotion in an event, or in this case, a player?  It sure seems fine, but at other times, it proves to be nothing more than fools' gold.  Look it up.  Anticipation is also defined as preparing for something to happen.  
And that certain "something" can't always be good.  
*John Rooke is an author and award-winning broadcaster, and just completed his 23rd year as the Patriots' stadium voice.  Currently serving in several media capacities - which include hosting "Patriots Playbook" on Patriots.com Radio - Rooke has broadcast college football and basketball locally and nationally for 27 seasons and is a member of the Rhode Island Radio Hall of Fame. *