That was quite the adventure.
A great ride, with unexpected twists and turns and an ultimate feeling of exultation. Yep, Sunday at Gillette Stadium was pretty much like taking a roller-coaster ride at your friendly, neighborhood amusement park.
Who's ready to go again? The queue now forms to your left, in Kansas City.
The swiftness and suddenness with which the Patriots raced past the Los Angeles Chargers in the first half of the 41-28 final was stunning. The Chargers barely knew what had hit them out of the gate. Four straight possessions, four straight touchdown drives…with the Patriots coming out firing.
It was as if the offense thundered from a launching pad, after winning the coin toss and taking the ball rather than deferring. It was the right time for a change in strategy. It set the stage, it established the tempo and the initial blast sent a message – to the Chargers, to the Chiefs and perhaps any potential doubters out there.
Stop this, if you can. Which at least, the Chargers could not.
The score was 28-7 with just over six minutes remaining in the second quarter, and the energy of the Gillette faithful – as loud and raucous as any crowd this season – had already been tempered by the pace and thorough nature of New England's start.
It also could have been the briskness of the New England temperatures, but hey, we're generally a hardy lot around here. And when we know a game is over, it's usually over.
The score was 35-7 at halftime. There were still 30 minutes left to play, and you can give the Chargers credit for finding the end zone again, but in no way did the final score reflect what was a thorough beatdown of a team thought to be one of the AFC's most-complete this season.
What does an 8th straight appearance in an AFC Championship Game now say about these Patriots?
It says a lot, but let's start with resiliency. Let's throw in a little passion, some purposefulness and a lot of preparation, with maybe a little edginess at the end. Let's also add here that through the trials of earlier results this season – both lackluster wins and shocking defeats – this team continued to develop.
Maybe not with the speed or accuracy to your liking, but every season is different. Every team is different, even if the expectations are not.
Tom Brady acknowledged as much in his postgame interview with CBS' Tracy Wolfson, when asked about the impending rematch, on the road next weekend, with the Chiefs.
"It'll be a good game, they're a good team, you know we played them earlier this year and I know, you know everyone thinks we suck, and you know we can't win any games, so we'll see," Brady told Wolfson. "It'll be fun."
What was he really telling her? He was asked in his postgame press conference about "falling off a cliff" and proving people wrong. "I just like winning," was his answer.
"We've been hearing things like that forever now for a few years," was Rob Gronkowski's response to a similar question posed to him. "(So) we just laugh at it, whatever they say, and we just keep moving forward."
"We see our quarterback's too old, we're not good enough on defense, the skill players aren't good," safety Devin McCourty said in the locker room. "We see it, but it doesn't affect how we prepare."
Apparently, however, it may have some effect on the ride along the way and the result at the end. The Patriots have often tried to find a "chip on the shoulder" to use for an emotional edge. Perhaps for this year, they've found one again.
"Whatever happened last year or some other year, whatever it is, it is," was Bill Belichick's response. "It's all in the books. This team has a lot in front of it and that's really what we're going to focus on is what this team can do."
Chargers' wide receiver Keenan Allen said after the game about this team, "Hats off to the Pats, man. They played a hell of a game. Theylooked like the Patriots."
So, climb aboard for the ride. Strap yourself in. Next stop is in Kansas City.
Who's ready for another run?
What went wrong?
Not a lot, that's for sure.
There was an early 2nd down drop by Julian Edelman, but even though he's been at the top of the NFL list in dropped passes this season, Edelman has usually managed to make amends. He caught nine more Sunday for 151 yards.
There was a 1st down drop by James White, too. But also an extraordinary 15 total receptions by White for the game as well.
Oh yeah, there was the busted coverage in the first quarter by the Patriots' defense, which resulted in a 43-yard "look ma, I'm wide open!" touchdown catch by Keenan Allen. From all appearances, it was either Stephon Gilmore biting on a fake or perhaps handing off coverage to a safety that never appeared.
Whatever. Gilmore later responded with an acrobatic interception off Phillip Rivers in the 4th quarter.
The nitpickiness seems hollow, certainly. There were nine penalties for 75 yards against New England, and each one will get a thorough examination in film sessions this week. But the Patriots were also +2 in the turnover department for a home playoff game – which is as close to ensuring a win as any statistical metric out there.
Home teams that are +2 on turnovers, in the playoffs over the past 40 years, are now 113-5. Keep that in mind as a head-start toward next Sunday.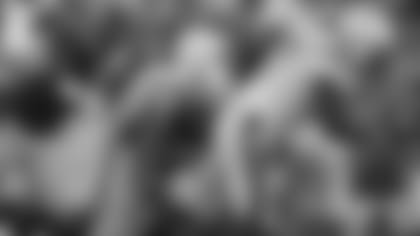 Getting defensive
A tip o' the cap to defensive pressure – which sometimes has and hasn't been present up front for the New England defense. But it was there Sunday.
The Patriots pass rush was rated 26th in Pro Football Focus' rankings for the regular season, and the defense overall had been rated 30th in adjusted sack rate.
The results read two sacks on Phillip Rivers and seven total QB hits, but it apparently wasn't so much the end result as the process along the way. @NextGenStats tweeted out at halftime:
"The Patriots pressure on Philip Rivers has been the key to the first half. No QB has faced a higher rate of pressure than Rivers in a game this season (71%).
No Pressure: 5/5, 100 yards, 1 TD (158.3 passer rating) Pressure: 2/11, 21 yards (39.6 passer rating) _#LACvsNE_"
If you like numbers, those were the ones that seemed to matter most this week. And maybe next week, too.
A moment of clarity
If you reach a Final Four, you're pretty good. It doesn't matter the sport or the number of teams taking part, it simply means you're talented enough to overcome the many obstacles thrown in your way over the course of a long season.
And yes, maybe a little luck along the way doesn't hurt, either.
New England, Kansas City, New Orleans and the Los Angeles Rams have managed to reach the NFL's Final Four this year. Last year, it was New England, Jacksonville, Minnesota and Philadelphia.
The year before that? New England, Pittsburgh, Green Bay and Atlanta. Noticing a common theme?
Can't be luck. It's the Patriots three times – and nine different teams. In fact, since this AFC Championship Game is New England's 8th straight appearance, only five other teams have reached this stage twice during this eight-year run.
Seattle, Green Bay, Atlanta, Denver and San Francisco – count yourselves fortunate.
In the 17 seasons where Tom Brady has taken most of the snaps at quarterback, the Patriots have reached 13 AFC title games. Those 13 appearances are the most by a QB in NFL history. The team has hosted an NFL-record nine straight Divisional Playoff games, gone an NFL-record eight straight years with at least one playoff victory, tied an NFL-record with 16 Divisional Playoff game wins and re-set the record for most wins overall, regular and postseason, in a single decade.
Whew. But wait, there's more. Bill Belichick will coach in his 13th conference championship game – more than any other coach in league history.
Hopefully, you get the idea. Enjoy this moment in time for what it is.
Rare. Extraordinary. And unlikely to repeat itself, whenever it ends.
John Rooke, an author and award-winning broadcaster, is concluding his 26thseason as the Patriots' stadium voice. Currently serving in several media capacities - which include hosting "Patriots Playbook" on Patriots.com Radio - Rooke has broadcast college football and basketball locally and nationally for more than 30 years and is a member of the Rhode Island Radio Hall of Fame and RI's Words Unlimited Hall of Fame.