It will go down as an iconic moment in Super Bowl history.
Malcolm Butler's final seconds-pick off of Russell Wilson in Super Bowl XLIX should last through the test of time in the NFL history books, right there alongside Lynn Swann's 64-yard catch against the Dallas Cowboys in 1976, Adam Vinatieri's game-winning kicks for the Patriots in 2002 and 2004, and probably David Tyree's Velcro-catch for the NY Giants against your hometown heroes in 2008.
Sorry, Rodney.  Hey, give the guy some credit.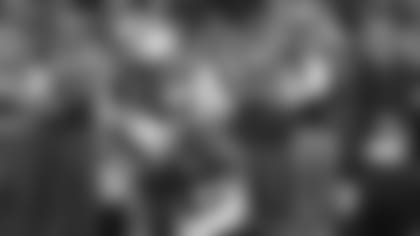 The Butler's story is straight from fairytale-land, complete with undrafted free agent status, coming from a small school (Division II West Alabama) and basically claiming one of the last spots on the pre-camp roster a year ago.  What a difference one year can make.
Now, with the departure of four cornerbacks who played with him and in front of him in 2014, Butler has an opportunity to do it all over again and be "the man."  But this time, he's a marked man before he ever gets started.
"I know what to expect, so it's (going to be) fun," Butler told the media after training camp opened last week.  "I'm looking forward to the opportunity, but we will see how things turn out.  Got to put the work in first, you've got to earn your spot and earn the coaches' trust and your teammates' trust, so that's what I've got to do to get to that point."
As his work load begins to get burdensome, and the glare of the spotlight on a big-game hero begins to beat on the back of his neck like the summer sun, there have been subtle reminders along the way that the road to starter-status (if not stardom) will have its bumps.  There was the Bill Belichick-mandated holdout from on field practices during OTA's.  And this past weekend, Julian Edelman and Aaron Dobson provided not-so-subtle practice reminders that even heroes can be beaten on any given down.
Another line from another famous Bill (as in Shakespeare) comes to mind.  Uneasy lies the head that wears the crown.
"I'm not the only player," Butler reasoned, when considering his marked-man status.  "One year gives you good experience, so you know more things and can do things better.  I'm looking forward to it."
Patriot fans are undoubtedly looking forward to it, too.  Butler will be given every opportunity to earn marked-man status in the secondary, and the expectations will be higher for him to produce, based on recent history.  Is that unfair?
No, it's just part of the story.  If he can come through, it could be another chapter in an evolving tale of triumph and success.  And who doesn't love a good story, especially those with fairytale endings?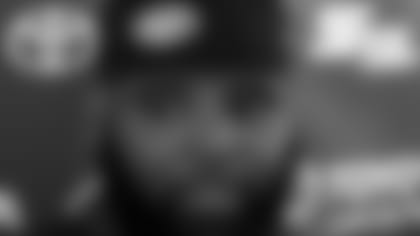 Jet grounded again prior to take-off
Didn't we just see New York Jets' defensive tackle Sheldon Richardson get himself in a bit of off-season trouble?
Now, Richardson apparently has himself in more hot water.  Less than two weeks after the NFL announced a four-game suspension for violating the league's substance abuse policy, Richardson was charged on July 14th with several traffic violations in Missouri (St. Charles County) including resisting arrest.
It seems Richardson was clocked at speeds up to 143-miles per hour, with a 12-year-old child in the backseat of his car.  He also turned off the headlights, presumably to enter stealth-mode like Batman, in an effort to go undetected by police.
It didn't work. The news of his caped-crusader style of travel and arrest comes AFTER Richardson had appeared at the Jets' training facility in Florham Park, NJ to address his four-game suspension for the first time.
"I told them you don't have to worry about my name being in the news again," was what Richardson said at the team's camp.
Well then.  Guess he momentarily forgot about his 143-mph journey, with a kid in the backseat.  Looks like new head coach Todd Bowles now has another large headache to ponder, as does the NFL.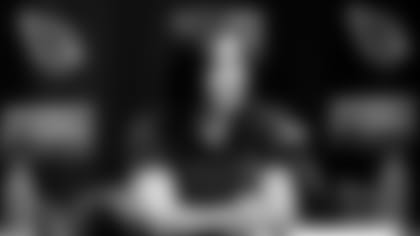 Welter's journey has NE roots
The encouraging news from the NFL this week came from Arizona, where the Cardinals' coaching staff added Jen Welter as a training camp/preseason intern, coaching inside linebackers.
Welter becomes the first female to hold a coaching position in the league.  She played 14 seasons of pro football in the Women's Football Alliance, after a collegiate career playing rugby at Boston College.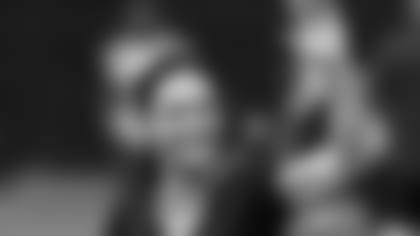 "Coaching is nothing more than teaching," explained Arizona head coach Bruce Arians on the team's website.  "One thing I have learned from the players is, 'how are you going to make me better?'  If you can make me better, I don't care if you're the Green Hornet, man, I'll listen."
Welter's pro football background includes playing running back and special teams in February 2014 for the Texas Revolution of the Indoor Football League, becoming the first female to play a non-kicking position in a men's professional league.  And if that weren't enough evidence of having some street cred, the general manager of the Revolution?  None other than 2015 Pro Football Hall-of-Fame inductee, Tim Brown.
Maybe the hiring is a gimmick?
Arians himself got his shot as a head coach later in his career, and hinted at this hiring last April during the NFL owner meetings.  The NBA's San Antonio Spurs hired Becky Hammon to be an assistant coach a year ago, breaking the gender barrier in men's pro sports at the time.  Hammon recently led the Spurs' summer team to the 2015 Las Vegas Summer League title.
Maybe the hiring is, instead, a pretty shrewd move?
John Rookeis an author and award-winning broadcaster, and is beginning his 23rd year as the Patriots' stadium voice.  Currently serving in several media capacities – which include hosting "Patriots Playbook" on Patriots.com Radio – Rooke has broadcast college football and basketball locally and nationally for 27 seasons and is a member of the **Rhode Island Radio Hall of Fame**.