"Every day I'm shufflin', shufflin', shufflin'."
LMFAO sang about this, amiright?  It's not exactly time for Party Rock to be in the house tonight, but the shufflin' part is accurate.  
The slow, twisting, shufflin' grind of a new year and new season begins this week with the NFL Combine in Indianapolis.  The gear for next year begins in 'low' – and if you know how to drive a stick – you know it's a slow progression on the drive shaft of your vehicle to get to where you want to go.  
Teams throughout the NFL begin their shufflin' toward a new season by scouting potential future players at the Combine – just about every team finds a surprise or two, and there are also a few guys who end up looking better in their underwear than they do in pads, cleats and helmets.  
You simply should hope your scouts know what they're looking for, and if what they see translates to actual play on a football field.  Because this can sometimes be the football equivalent of shooting craps, and hoping for the best.   So, let's deal with what we know and who we know.
I've got three players in mind whom I'd love to see return or come to New England before the start of training camp next summer.  Undoubtedly, you'll either agree or disagree with these choices, but the point is to engage in the possibilities, just like the coaches and staff.  Change is inevitable – but success isn't, unless your due diligence is thorough.  
That's why the preference here is to deal with what we DO know about players, rather than the unknown.  Freakish finds from the combine and draft picks aside, and taking into consideration contractual issues and salary cap restraints may make some moves unlikely, here are three players who aren't sure things for New England in 2018.
But maybe they should be.  One is a likely returnee, one is unlikely (perhaps) and one should be rated a 'pick 'em.'  And I am, all three of 'em.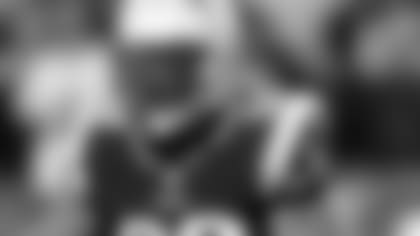 Linebacker James Harrison
Yes, he'll be 40 years old next season.  
But Harrison proved he had enough life left in his legs to provide real help in setting a defensive edge against the run (which was very poor at times), and give the defensive line a boost in pressuring the quarterback.  You're not asking him to be an every-down player, either.  
12 QB pressures in the four games he played should still tell you he can make things uncomfortable in an opponent's backfield.  With the Patriots' edge defenders and young pass rushers still in various stages of development, could it hurt to have his veteran presence as part of a playing/mentoring package?
When recently-retired David Harris was signed after his release from the Jets last year, he provided some stability and veteran leadership to an uncertain situation behind the front four.  Harrison's presence could also assist with depth in this area as Harris' did last season – if he's agreeable, of course.
The Boston Sports Journal's Chris Price reported there's at least a "reasonable" chance for a Harrison agreement next season.  It would be a good move for the Patriots to make, and not just for the pregame buildup to the next close encounter with Pittsburgh.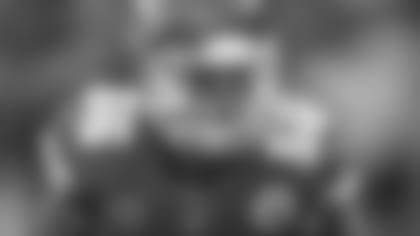 Linebacker Derrick Johnson
This is the dream pick.  But why not?
Like Harrison, Johnson is a former all-Pro on the shorter side of his NFL career (he'll be 36 next November) but if the money is right, it's an intriguing thought to add him to the mix in the middle.  This defense lacked playmakers – and Johnson has been exactly that throughout his career.
"The fire still burns in me to make big plays, to help out young guys around me, to be that general where you're setting up everything," Johnson told 610 Sports Radio WHB in Kansas City recently.  "Knowing the defense, making sure you anticipate to make plays and being that guy that the coach says, 'This guy's expectation is higher than what the coaches put on him, which is a big deal."
The fire still burns.  Check.  Now, is his bank account in agreement with that fire, or are there other expectations in that department?  If the money is right, and Johnson is willing to come on board for a chance to win a championship, which he's said he'd like to do...well, it's been done in New England previously with free agents, hasn't it?
His injury situation (two torn Achilles tendons in the past four years) could make several teams blanch at the thought, and his numbers have been reduced over this time as a result.  Still, he totaled more snaps last season than any other LB in Kansas City (from the inside) last season.
"When I hit the free-agency market, my decision will be based on who can be a contender and who has a need for me to play," Johnson told the Kansas City Star.  "I don't want to just go on a team; I want to be a part of a team to help them win a championship."
I like this, yeah.  A motivated, veteran free agent who is available.  But at what cost?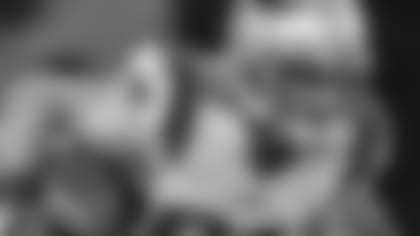 Wide receiver Danny Amendola
This is the move most expect the Patriots to make during the off-season – bringing back "Danny Playoff."  Kinda like Rob Gronkowski's tag on him.  It's catch-y, get it?
In all seriousness, Amendola is set to hit free agency for the first time since he arrived in New England in 2013, and if you believe in premonitions, here is what Patriots' Player Personnel Director Nick Caserio said about him over the past weekend:
"He's been as good, probably, as a slot receiver as we've had in our system," Caserio told attendees to the MIT Sloan Analytics Conference, as quoted by NESN.com.  "It's an important position, an important player, and it's similar to what we're talking about with James White – a specific role, it can be a big role, a small role and there is a cost associated with it."
Sounds like Caserio would like to have him back.  Is the feeling mutual?  
That bigger role this past season included 26 catches for 348 yards and two touchdowns in three postseason games, hence the nickname tag he got from Gronk.  He's been dependable, reliable, and downright clutch playing with (and for) Julian Edelman.  He's been invaluable as a kick returner.  
And he has TB12's confidence and trust in his abilities.  That might be something you can't put a price tag on, but I'm sure someone will.  
Commence to shufflin', shufflin', shufflin'.
John Rooke is an author and award-winning broadcaster, and just completed his 25th season as the Patriots' stadium voice.  Currently serving in several media capacities - which include hosting "Patriots Playbook" on Patriots.com Radio - Rooke has broadcast college football and basketball locally and nationally for 30 seasons and is a member of the Rhode Island Radio Hall of Fame and RI's Words Unlimited Hall of Fame.