But that doesn't mean it's all fun, games and vacations right now for the New England Patriots. The foundation for any future success in 2016 may have already been put in place through the draft, OTA's and mini-camp, but the away-time over the next five weeks also signals the real start of the "calm-before-the-storm."
It's coming, like a growing storm on the horizon, and it will be here before we know it. For 22-plus weeks, we'll be enveloped by pro football's trials and tribulations, by the - pardon the cliche - thrill of victory and agony of defeat. Living with every moment along the way, which includes all of the injuries and game plan adjustments, is also part of the routine.
But have you truly "bought in" to the 2016 Patriots? We're not talking about exulting in victory or agonizing over a loss. When you buy-in, you're supporting the team and team decisions made along the way. Can you be a true fan, however, without the buy-in?
The beauty of being a fan of pro football, or a Patriots' fan especially, is that you don't need the total buy-in to be supportive. Sure, you can go along with everything that is said and done, but a New Englander's inherent right to question the decision-making process goes as far back as, well, the Revolutionary War.
Our right to ask why, or how, is a part of our very nature. Questioning authority has always been the highest form of true Patriotism. Over the next five weeks leading up to the start of training camp, we'll examine five areas on this Patriot team that have surely been scrutinized already, and undoubtedly will continue to be watched closely by all fans, the media, and the staff - all of us.
Let's get ready. Quiet time isn't really quiet time. We've got questions, and we're in search of answers. It's almost go time.
The Offensive Line
You can make the argument that the offensive line was, at times last season, downright offensive. But it was the situation the line was put into, through injury and attrition, that had more to do with their play than with their on-field effort.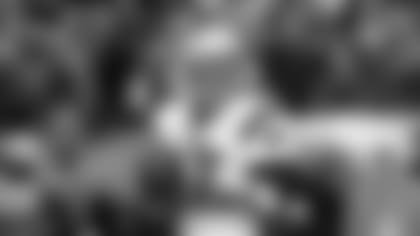 Make no mistake here, however - the offensive line needs to have a bounce-back year for this team to go where it wants to go. In performance, in attitude, in results. Tom Brady, Jimmy Garoppolo, even Jacoby Brissett - whoever is under center - will need to be upright in order to stay healthy. And effective.
In 14 full seasons, Brady's relative jersey-cleanliness has been a big factor in his on-field success. You can't make some of the decisions, or the throws he's made, or had the results he's had lying on the turf. The bottom line number in 2015 was 38 sacks allowed, the 3rd most in his 14 full seasons. He's not getting any younger, and no matter when he's able to take the field in 2016, keeping Brady available and able should be in direct proportion to any Patriots' on-field success.
Those sacks don't even bring QB pressures into play, and oftentimes pressures are more important for the defense in forcing a quarterback to throw early, or off target. Success on the line this season will start with Dante Scarnecchia's return as the OL coach, after stepping away into a brief coaching "retirement" for a couple of years.
Familiarity usually breeds success. But so does talent. Coach Scar knows this, and keeping tackles Nate Solder and Sebastian Vollmer healthy enough to play at a high level is equally important. When injuries do occur (and they WILL happen, don't ya' know) it's also important for the line to have sufficient depth so absences are minimized.
Early in training camp, it will be a focal point for the offense to develop this depth, with current back-up tackles LaAdrian Waddle, Marcus Cannon and Cameron Fleming getting reps as Solder and Vollmer work their way back into playing shape coming from injuries last season.
At the guard positions, consistency will be the expected improvement from 2nd year pros Shaq Mason and Tre Jackson, as well as 4th year pro Josh Kline, and Jonathan Cooper was brought in to add experience to the effort. Rookies Joe Thuney and Ted Karras will receive every opportunity to work into this mix, and to be ready when the call for "next man up" goes out.
The center spot, arguably the most important on the offensive line, appears to be in good shape with Bryan Stork and David Andrews. Andrews' 11 starts last season due to Stork's injuries, while never envisioned previously, could turn out to pay huge dividends. As an undrafted rookie free agent last year, Andrews' development was one of the true bright spots for an otherwise darker-than-usual year in the trenches.
"It's very competitive," Andrews told PFW's Erik Scalavino in early June. "Everyone's out there working, trying to get better. I'm just here competing, doing what I can to help the team, whatever aspect that is. If my number's called, I'll be ready to go."
That's precisely what the Patriots are looking for, from everyone on the offensive line.
Still to come leading up to the start of training camp - QB, WR, DL, CB
Peyton's rooting interests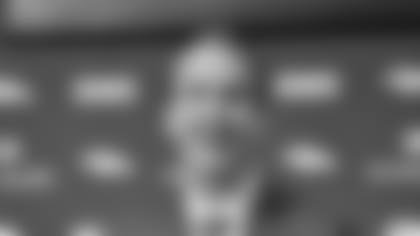 And for his next trick, former Broncos and Colts' QB Peyton Manning will become a cheerleader for any one of a half-dozen different signal-callers this next season.
Strangely enough, none of them are named Tom Brady.
"I kinda look forward to this year being a fan of a lot of teams, people that I have connections with," Manning told reporters last week. "I'll be pulling for Brock (Osweiler, in Houston). Of course I'm going to be a huge New York Giants fan, but I'll be pulling for the Broncos and the Colts. I'll be pulling for Adam Gase and Jim Caldwell, the head coach of the Lions. Coaches and players I've played with and competed with. Being a free agent, if you will, this year, to be able to pull for a lot of teams.
It was that last comment that raised a few eyebrows, intimating (perhaps) that total retirement hasn't yet become a part of his personal game plan. But when pressed a bit further, Manning did offer some pretty fair analysis prior to his appearance at a passing camp last weekend.
"Either you retire or you don't, you can't a little bit retire," he said. "That's one thing you kinda do, is stop throwing. I still will participate and work on the kids' five-step drop and three-step drop, and I love answering questions."
So Peyton, how come no mention of TB12 in your upcoming viewing plans for the season?
Maybe old habits, and rivalries, never completely go away?
Dream On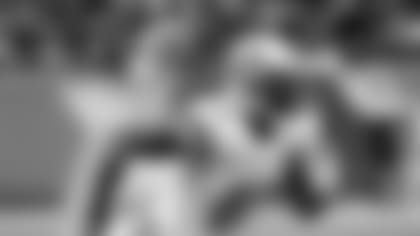 If you've dreamed that happy dream, the one that has former Detroit wide receiver Calvin "Megatron" Johnson someday lining up with the "Flying Elvis" on the side of his helmet...snap out of it.
It ain't happening, kids.
Wearing a splint on an injured finger last week during his football camp in Michigan, Johnson has finally spoken out about his decision to walk away from the NFL and the Lions after last season.
"I know everybody wants to know why I retired, but it's more so I put a lot into the game and it's taken a lot out of me and that's where I'm at right now," Johnson told reporters after his camp concluded over the weekend. "I'm not getting into the specifics of the things that it (football) has taken away, but it definitely feels good, I guess I could say for myself, to spend more time around my family, my son, just got married.
"Things are going good right now."
Things are going good, because he isn't hurt. Johnson caught 731 passes for 11,619 yards and 83 TD's over nine NFL seasons, playing no fewer than 13 games in any year. Much of that time, banged up and bruised, he played on for a team that desperately needed his presence on the field.
He says - it was his body, nothing else, that made him decide to hang up his cleats.
"I wouldn't just quit because we were losing," Johnson said, "just my body, man, I was tired of it. I was fed up. Had enough."
But as long as we're dreaming, what happens after healing his psyche AND his body over the course of this next year? "I'm not coming back," Johnson said. "You ain't gotta worry about that."
Playing for one of Vince Lombardi's trophies, however, might alter the course of that thinking. After all, winning a Super Bowl is the stuff dreams are made of, isn't it?
John Rooke is an author and award-winning broadcaster, and has completed 23 seasons as the Patriots' stadium voice. Currently serving in several media capacities - which include hosting "Patriots Playbook" on Patriots.com Radio - Rooke has broadcast college football and basketball locally and nationally for 27 seasons and is a member of the Rhode Island Radio Hall of Fame.