Mercifully, training camp is complete. All that's left is to decide the final few roster spots that will carry the Patriots through the 2014 regular season.
Easier said than done, however.
There's still one more pre-season game to get through, and there may very well be a handful of roster decisions that could hinge on Thursday night's exhibition finale at the New York Giants…especially since there's an increase in practice squad space this year. But those are minor details. The real work in getting ready for another Super Bowl run began when last season ended in Denver, and keen eyes were cast westward at that very moment. With all due respect to AFC East divisional foes in Miami, Buffalo and New York…like it or not, the Broncos remain as the team to beat in the AFC, and the Patriots (plus the rest of the league) know it.
With that said, there's promise held for just about every other team in the NFL, especially by fans from places east of the Mississippi as well as out west...and now it's time to let things play out. In the immediate neighborhood, we're boiling expectations down to three simple storylines as the season unfolds. They may not necessarily be shared by everyone, but you'll perhaps find some of the national attention focused around these features for starters. Consider this a "kick-off" to what should again prove to be an eventful season.
Johnny Football's meteoric rise – or fall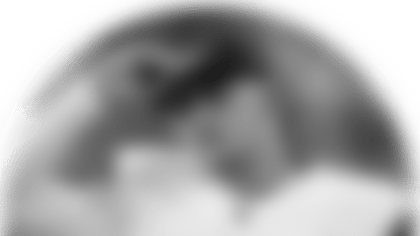 Let's get one thing out of the way – I'm a Longhorn. Johnny Manziel is an Aggie. For the uninitiated, let's just say I'm a member of the Hatfield clan, and he belongs to the McCoy's…so to speak. There is no denying Manziel has talent, as his Heisman Trophy from a phenomenal freshman year in 2012 provides proof of that. But there's just something about a young athlete with apparent ability who pompously trademarks himself as "Johnny Football" that doesn't sit well in old-school circles. Ah ha! That's because he's new-school in every way; he's brash, bold, in-your-face…and someone north of say, 35 years of age couldn't possibly understand what he's all about. It's a new day, Grandpa.
Bull. Here's the thing – Johnny Football is all about Johnny Football. There's a reason Dallas owner Jerry Jones, one of the most egocentric owners in the history of the NFL, passed on the chance to bring Manziel's pied-piper persona (and the extra thousands of in-state Texas A&M fans and their discretionary dollars) to the Cowboys. There's only room enough for one megalomaniac in super-sized AT&T Stadium, and it's for the owner…not the potential rookie-QB-to-be. Cleveland traded UP to get him in last May's draft, desperate for not just a quarterback to lead them on the field, but for exactly what he is – a baby-faced but egotistical athlete with million-dollar talent and an apparent 10-cent head, who may or may not have instant success on the field, but whose antics will make the Browns relevant again.
Relevant on ESPN, relevant on social media websites or relevant in the newspapers. It doesn't matter. The Browns are already winners. If Johnny Manziel succeeds, earns the starting job and leads Cleveland to success on the field, bravo. If he doesn't, his fall-from-grace could be epic…just like watching a car accident on the other side of the highway. It will be a rubber-neckers' dream. It will be must-see TV.
Don't kid yourself. You'll watch.
The next legacy game: Brady vs. Manning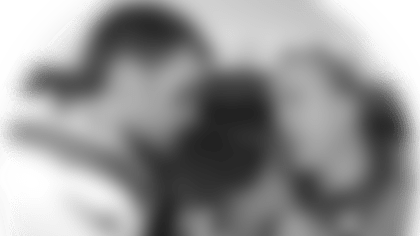 Mark it down. November 2, 2014: Brady vs. Manning, Part XVI.
The previous 15 games between the two stars have all been noteworthy, to the point where we have debate-for-the-ages over who is the better quarterback. Years ago, you might have discussed Joe Namath vs. Johnny Unitas, or Joe Theisman vs. Roger Staubach. It's a generational thing, and that's what makes it special each time Tom Brady faces Peyton Manning on a football field.
For the record, through the 15 previous encounters, Brady holds a 10-5 edge over his ideological, if not actual nemesis, including last January's Denver win in the AFC Championship. But on the road, TB12 is a more pedestrian 3-3...which places a large amount of obvious hype on November's encounter in Foxboro.
Home field advantage could be - probably will be - huge for the victor.
Head-to-head in the individual numbers? Well, you probably already know Brady holds the edge in completion percentage (roughly 67 to 62%), fewer interceptions thrown (12 to 20) and team points per game scored (30 to 25). Manning has thrown for more yards per game and touchdowns, which keeps the "who's better?" debate alive and well...especially outside of New England.
Super Bowl rings? Brady leads that stat category as well, 3-1. But the winner in November's game should have a big leg up on adding another piece of jewelry to his collection.
Defending champs or chumps?
It might not be considered a curse, but it's hard to repeat as a Super Bowl champ. Just ask the Patriots of 2004, who were the last team to do just that, following up on 2003's title run. Nine other teams have since failed. Only six teams besides New England have managed to repeat as a champion, which says the feat is simply a hard one to accomplish.
Since the 2004 Patriots, not only has no defending champion returned to the Super Bowl the following year, five of those teams didn't even win their divisions and not one reached a conference championship game. The Seahawks will have their hands full with divisional foe San Francisco this year, as they did last year. Seattle may very well have a team on paper equipped to accomplish back-to-back titles, but there's little doubt they will travel a long and arduous road in getting there. And even IF the Seahawks are a favorite to win it all this year, the great equalizer in pro football these days is depth. Or lack thereof.
The teams best-equipped to survive the 17-week physical struggle, aka the regular season, are the teams left standing at the end, swinging at each other like Rocky Balboa taking his swipes at Apollo Creed. The knockout comes usually as a byproduct of someone making a mistake, or a key player getting hurt. Again, injuries play a factor in a war of attrition.
He who has the most toys at the end, wins.
Incredibly, the Patriots were also the last defending Super Bowl champ to even win a playoff game the next year. Does this mean the "Legion of Boom" is doomed in Seattle? Hardly. What it means is this thing is wide open; it's probably anyone's crown to wear with only a few exceptions, ready for one team to take advantage of fate's fickle finger...with historical odds pointed their way. Staying relatively healthy will also help, a lot.
There's much more to look forward to than these storylines, of course. But as camp doors have closed, those opening the regular season are now swinging wide open in anticipation of another compelling campaign. Kick it off, already.
John Rooke is an author and award-winning broadcaster, and has been the Patriots' stadium voice for 22 years. Currently serving in several media capacities – which include hosting "Patriots Playbook" during the season on Patriots.com Radio for 13 years, and broadcasting college football and basketball for the past 26 years, Rooke is also a member of the Rhode Island Radio Hall of Fame. *
Follow him on Twitter - @JRbroadcaster*