The New England Patriots bring fans closer to their favorite team with the Patriots DeskSite, an interactive video app that proactively delivers hours of exclusive team content to fans – for free.
Essentially a DVR for the Internet, the Patriots DeskSite serves as a personalized video recorder and content library for Patriots HD video. Instead of smartphones, this specialized "Big Screen" app offers new technology specifically designed for laptops, desktops and tablets, to support fans' growing consumption of online video.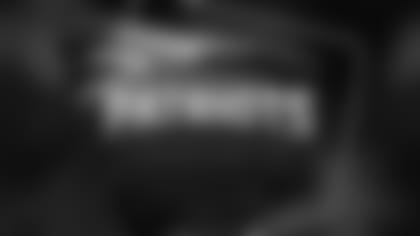 ](/media-center/desksite.html) To provide this fan experience, the Patriots are partnered with DeskSite, a digital media company based in Irvine, Calif.
"The Patriots DeskSite offers fans everything they want, and equally important, nothing they don't," said Richard Gillam, CEO of DeskSite. "With this new platform, we've made some exciting leaps forward in the evolution of digital media, most notably in the twin pillars of content curation and content access. If you're a serious Patriots fan, this is a 'must have' experience."
The app automatically downloads and stores videos directly to users' devices, allowing fans to view content without having to be connected to the Internet. Playback is instantaneous, with none of the buffering, freezing or dropping associated with streaming video. Options include audiovisual alerts, dramatically reducing the delay between a video's initial release and fan access.
In addition to serving as a premium HD video delivery platform and programmable DVR, the Patriots DeskSite operates as a central hub for aggregated access to Patriots digital content, including the team's official website, Twitter feeds and Facebook page.
Video programming includes full-length Patriots TV shows, interviews with players and coaches, postgame recaps, in-depth scouting combine and draft coverage, cheerleader spotlights and breaking news.
About DeskSite
DeskSite is a new digital media company that's revolutionizing the way fans connect with their favorite entertainment brands. The company has partnered with many of the world's most valuable sports teams to continuously deliver highly-produced, team-specific HD video content across a broad demographic spectrum.