Even though the 2016 NFL season is now over, you can still find plenty of ways to fit some football in during the offseason. Even at Gillette Stadium.
On Saturday Feb. 25, eight highly competitive Madden players will play for the chance to represent the Patriots in the Madden 17 Club Series.
The NFL has partnered with EA Sports to host the new event, where players will face off for the right to represent eight participating NFL teams in a competition. To find a gamer to represent the Patriots, eight competitors will head to Gillette to face off in the Madden 17 Club Series Challenger Events, and the winner moves on.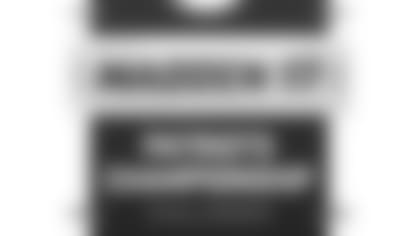 The players come from New England and beyond, and some will be visiting Gillette Stadium for the first time for the competition. 
"It's been a dream of mine to go to Gillette Stadium, but living in New York and having school during football season makes it hard. Now Madden has gotten me to it," competitors Jared Orland, said.
Competitors will battle it out in the Optum Field Lounge, where they can look out onto the field and draw inspiration as they compete. The event is free and open to the public, and those competing and watching on will have a chance to visit the field, The Hall at Patriot Place and get a one of a kind, Gillette Stadium experience. 
For competitor Michael Skimbo, it's a perfect scenario. He has been a Patriots fan since he was 10-years-old and is traveling from Oklahoma for the event. He said being able to participate is a dream come true.
"It's exciting to be able to play at Gillette Stadium. Considering I am so far away, I have never been there or to a Patriots game, so this is as good as it gets," Michael said.
Doors open at 10 a.m., and both the event and parking are free. The tournament begins at 11 a.m. and will run to 5 p.m. Unfortunately tickets are no longer available for this event however the tournament will be streaming live on Patriots.com, Twitch, EA Sports Facebook and EA Sports YouTube for your viewing.