While there were some amazing performances on the field in Week 2, including Russell Wilson's effort against the Patriots Sunday night, the main takeaway from the weekend is the rising number of serious injuries and their potential impact on the season. Here's a look at some of them as well as other observations from Week 2.
With all of the uncertainty that surrounded the offseason, from lack of training and on-field preparation to a condensed training camp and no preseason, many felt not only would the quality of play suffer in the early going but there would also likely be a rash of injuries at the outset. Then Week 1 came and went and while there were more than a few bumpy periods on the field, many teams made it through relatively unscathed on the medical front. Then Week 2 came around and things got real ugly for many teams. Significant injuries that will impact seasons for several teams hit early and often this past weekend, especially in San Francisco. The Niners lost four key starters in a costly win over the hapless Jets including star defensive linemen Nick Bosa and Solomon Thomas for the season with torn ACLs. Jimmy Garoppolo (high ankle sprain) and running back Raheem Mostert (knee) will miss some time as well. And star tight end George Kittle sat out with a knee injury of his own. A lot of people point to the effects of the post-Super Bowl hangover for losing teams, but the Niners are dealing with much more than any emotional scars. And that was just one team. Giants running back Saquon Barkley (torn ACL), Broncos wide receiver Courtland Sutton (torn ACL) and Bengals tight end C.J. Uzomah (torn Achilles) were lost for the year. Panthers running back Christian McCaffrey (ankle), Broncos quarterback Drew Lock (shoulder) and Giants wide receiver Sterling Shepard (toe) also are expected to miss some time. Saints All-Pro wide receiver Michael Thomas (high ankle sprain) and Titans wideout A.J. Brown went down in Week 1 as well. So the carnage wasn't always immediate, but unfortunately the predictions of health issues resulting from the lack of training time seem to have been realized.
Cam Newton's solid start in New England has brought out plenty of Monday morning GMs wondering how the Patriots were able to sign him. I remain surprised that Newton agreed to such a team-friendly deal, but I do not share the faux outrage that is now becoming prevalent. Newton's options were quite limited coming off two injury-filled seasons. In reality, the Patriots, the Jaguars and Chicago were the lone teams looking for a starting quarterback after the draft. Every other team is either set at the position or still trying to determine if their young quarterbacks will live up to their draft status. A quick glance around the league shows almost every team with either an established starter (Aaron Rodgers, Patrick Mahomes, etc) or a recent draft pick in Year 3 or less already in place. Jacksonville certainly was interested in Newton with Gardner Minshew in place but the Jags are in total rebuild mode ad went with youth. Chicago opted for Nick Foles as the veteran to bring in to compete with the embattled Mitchell Trubisky after making brief overtures to Newton earlier in the offseason. Newton didn't have a chance to prove to teams he was healthy and therefore he remained unsigned until almost July. By then veterans like Philip Rivers, Ryan Tannehill and Tom Brady had signed and draft picks had been made. So despite Newton's effectiveness in the early going, I'm not sure there would be any more takers for his services today than there would have been three months ago. Perhaps the Colts would have opted for Newton rather than Rivers. Maybe the Bucs … I'll save that one for another time. The Patriots had the most glaring need and things worked out for both sides. But that won't stop the shouting and snark on social media, which I'm all for of course.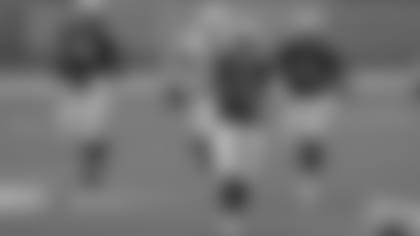 A lot of folks believe the Buffalo Bills are ready to overtake the Patriots in the AFC East, ending New England's 11-year reign atop the division. Those who aren't ready to make any such concessions generally point to the large man Buffalo has at quarterback – Josh Allen. After all, the Colts have won the AFC East more recently than the Bills and Indy left the division in 2002. In many ways Allen is quite similar to the Patriots Newton. Although Allen hasn't approached the career accomplishments Newton has, the two are quite comparable in size, style and physical ability. Allen checks in at 6-5 and close to 240 pounds, just slightly smaller than the 6-5, 245-pound Newton. Both love to run, and do so not like most quarterbacks with elusiveness but rather with power. Neither is afraid to lower his should and take on a linebacker for a first down or touchdown. Allen has 18 rushing touchdowns in his career, which spans just 30 games at this point. But also like Newton, Allen struggles mightily with his accuracy with a career 57.7 completion percentage. Newton's currently sits at 59.8. It's still early just two weeks into the season, but Allen is off to a terrific start for the Bills. After notching his first-career 300-yard game in the opener, he followed that up with a 400-yard effort Sunday in Miami. Like Newton, Allen loves to push the ball downfield and with a couple of deep threats in John Brown and Stephon Diggs he's doing so effectively. Not surprisingly, the Bills are also scoring points, which has been a huge struggle for the offense during his brief tenure at the helm. If Allen can gain some measure of consistency, perhaps the Bills can capture their first division title since 1995. Based on Allen's streakiness in his first two seasons, that's a big if.
On the surface it seems silly. Most of the Falcons that coughed up the 28-3 lead to the Patriots in Super Bowl LI have moved on. That game took place almost four years ago, yet its impact still haunts Dan Quinn's team. It was on display once again in Dallas, where the Cowboys spotted Atlanta a 20-0 lead and continued to trail 39-30 deep into the fourth quarter. Then the Falcons allowed a touchdown, failed to recover and onside kick and watched Greg Zuerlein's game-winning field goal split the uprights. Late-game collapses have been commonplace under Quinn's watch. The Patriots "broke" the Falcons that night in Houston, and Quinn's team hasn't recovered. How else to describe the bizarre scene when Zuerlein's onside kick helicoptered along the turf as several Falcons stood by and watched. Instead of simply jumping on the ball to end the game, the players seemed intent on waiting for it to travel the requisite 10 yards in order for a Dallas recovery to be legal. They looked shockingly unprepared and lost yet another game that was all but sealed. Matt Ryan is still the quarterback and he now seems to battle Detroit's Matthew Stafford for supremacy in the QB-that-does-just-enough-to-lose showdown each week. This particular defeat was even more improbable considering the help that Dallas' Mike McCarthy provided along the way. Training by 15 midway through the fourth, Dallas scored to creep within 9 at 39-30. Rather than kicking the PAT to make it a one-score game, McCarthy went for 2 and failed, leaving his team in need to two more possessions in order to win. Of course with Atlanta on the other side, things worked out for the Cowboys anyway.
The cream has largely remained at the top in the early going, although the Chiefs received quite a scare from rookie Justin Herbert and the Chargers Sunday.
1. Baltimore (2-0, 1 last week) – The Ravens running game is a thing of beauty. They are one of the few teams that remains productive even in obvious running situations.
2. Kansas City (2-0, 2 last week) – Sometimes one guy is enough to lift a team almost on his own. The Chiefs have Patrick Mahomes and that was pretty much enough in Los Angeles, although give Harrison Butker a huge assist.
3. Green Bay (2-0, 4 last week) – OK I believe it's official … I may have underestimated what an irritated and motivated Aaron Rodgers would be capable of. 
4. Seattle (2-0, 5 last week) – Russell Wilson routinely is forced carry the Seahawks. That's an average team without one of the best in the business at quarterback.
5. New Orleans (1-1, 3 last week) – I thought about elevating Tennessee or Pittsburgh or even Arizona here but losing the first game without Michael Thomas is understandable.