]()The New England Patriots Charitable Foundation and CVS Caremark celebrated a $25,000 donation to the Special Olympics of Massachusetts on Thursday, Jan. 27 at The Hall at Patriot Place presented by Raytheon. Pro Football and Patriots Hall of Famer Andre Tippett and athletes from Special Olympics celebrated the donation during a unique day of activities and fun at the Hall.
"Any time you get a chance to be involved with the Special Olympics and these young champions it's a lot of fun," said Tippett. "They really bring out the best in you and you really appreciate how hard they work."
Throughout the season, a donation was pledged for every successful field goal by the Patriots at Gillette Stadium. At the end of the season, the donation was rounded up to $25,000 and made to the Special Olympics of Massachusetts through the Kicks for Kids program.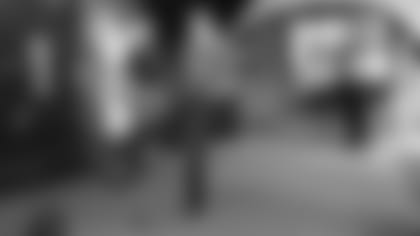 ]()"I want to thank the Patriots organization and CVS Caremark for the support that they give the Special Olympics, helping us provide sport- and health-related programs to children and adults with intellectual disabilities," said Bob Johnson, CEO of Special Olympics of Massachusetts . "Last year in Massachusetts alone we provided programs to over 12,000 individuals."
Sporting their team's jerseys and cheerleading uniforms, the athletes enjoyed the interactive exhibits at The Hall, including kicking their very own field goals. After kicking a successful field goal, one of the SOMA athletes called out, "I am a Patriots fan and this is so awesome!"
"This is a great honor and we are thrilled that the Patriots have had such a phenomenal season so that we were able to donate $25,000 to the Special Olympics," said Eileen Howard Boone, Senior Vice President of Corporate Communications and Community Relations for CVS. "We are pleased to be a part of this experience. This program is at the heart of what is important."