The field is mowed. The signs are up. The players are ready. It's that time of year again: Patriots training camp.
All that's left to arrive is you.
With Patriots training camp opens up to the public on Thursday morning, there is a lot to be excited about. Be sure to check out the training camp section of Patriots.com for FAQs and more information.
GETTING THERE
Patriots training camp is held at the Patriots practice field behind Gillette Stadium. Admission is free, as is parking. If you are coming from the north, you should enter through the P6 entrance. If you are coming from the south, you should use the P8 entrance.
WHAT TO DO
Though you're there to watch the Patriots practice, there is so much more to a day at training camp. You can put yourself to the test with games and drills, including a Quarterback Challenge, Endzone Catch, Field Goal Kick and Fowling (football bowling, of course). You can also put your soccer skills on display with a Revs challenge.
There are also chances to win with a free prize wheel, a contest to win tickets to the home opener from Patriot Place and a contest for a signed Tom Brady jersey at The Hall. You will want to be in your seat early before practice begins for even more giveaways at our pre-practice show hosted by Patriots.com's Megan O'Brien. There will be alumni interviews, cheerleader performances, trivia, a touchdown dance competition and more.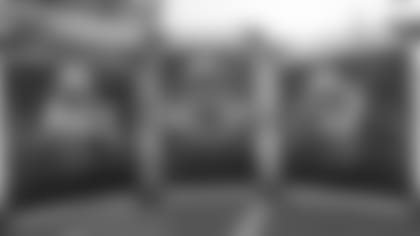 Around training camp, there will be plenty of opportunities for photos, and fans are encouraged to share those photos using #PatsCamp, including how they stack up in size against some Patriots players.
The Hall at Patriot Place presented by Raytheon is celebrating 10 years, and you won't want to miss their outdoor exhibit showcasing memorable moments from the past 10 years. There has been a lot of history made in the past decade, and you can see it all laid out.
AROUND PATRIOT PLACE
The excitement around training camp doesn't stop at the practice field. You can catch live music from Thursday to Sunday (11:30 a.m. to 2:30 p.m.) outside of Splitsville/Howl at the Moon. If it's raining, the show will go on inside Toby Keith's I Love this Bar and Grill.
Throughout the north marketplace you can find a live animal farm, sidewalk sales, photo opportunities and a mobile arcade.
For more deals, be sure to check out the ProShop's Annual Training Camp Sale from Thursday to Saturday outside of the ProShop. You can save up to 60 percent on exclusive Patriots gear, and if you can't make it to the first weekend of camp, you can catch the sales on the ProShop's website.
If The Hall's exhibit at training camp wasn't enough for you, you can continue the 10th anniversary celebration by making a trip to The Hall after practice.
While practice and seeing your favorite players up close is the highlight of training camp for any Patriots fan, there is enough going on to make a whole day of it in Foxborough for the whole family, and we can't wait to see you out there.