Two icons got to meet this week when Rob Gronkowski came face-to-face with Grumpy Cat.
In San Francisco for Super Bowl week festivities, Gronk cozied up with Grumpy Cat while at Radio Row on Thursday. Of course, he's no stranger to** posing for photos with cats **and was all smiles when he met the frowning feline.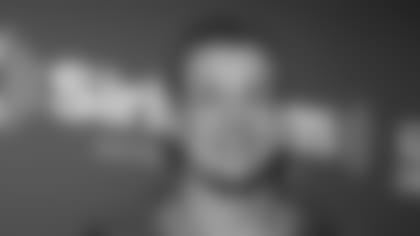 The meeting was just one of many appearances for the Patriots tight end this week. While **TB12 was in Michigan** and **JE11 in New York**, Gronk hung out with Katie Nolan, tried his best to down some super spicy buffalo wings and had fun at the NFL Experience. 
https://www.facebook.com/BuffaloWildWings/videos/10153831723060900/