It was a play that appeared on virtually every one of Kamu Grugier-Hill's highlight packages even though it resulted in a big play for the opposing offense. When Illinois State's Marshaun Coprich blew through a hole against Grugier-Hill's Panthers defense, he appeared to be off to the races for a long touchdown run.
But Grugier-Hill, the first of the Patriots three sixth-round picks selected 208th overall, ran him down inside the 5-yard line showcasing his immense speed and athleticism. Not many safeties/linebackers have the ability to chase down running backs like Coprich, who signed as a rookie free agent with the Giants over draft weekend, so the play was quite complimentary to Grugier-Hill.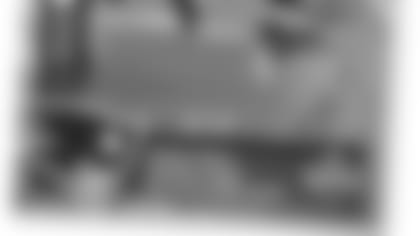 At least it was supposed to be.
Now that the draft has come and gone and his star pupil was selected, Eastern Illinois defensive coordinator Mike Hodges can come clean.
"You know, there weren't a lot of guys chasing him down like that," Hodges said. "He had the angle on him and everything, but to see him do that was pretty impressive. But there was a big problem on that play … he ran right through his gap. Kamu was pretty upset about the play, but it really does show you just the type of athleticism that young man possesses."
While no defense wants to see their players forced to make such plays, it's nice to know some of them have the ability to do so. And when it comes to athleticism, few possess the type of ability that Grugier-Hill has.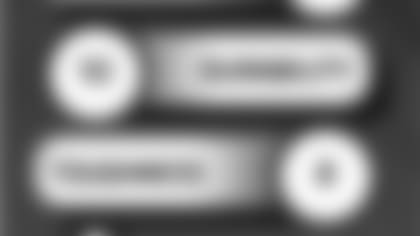 His numbers jumped off the page at his pro day held in early March at Northwestern. He ran a 4.45 40, which considering his status as a hybrid safety/linebacker is off the charts. His 38½-vertical and 10-9 broad jump were equally stunning. His numbers in Evanston bettered the average of those safeties at the Combine pretty much across the board, and that's the reason he found himself on NFL draft boards.
The Patriots officially listed him as a safety in the profile they issued to media following his selection. Hodges believes that despite his 215-pound frame he has the physicality and makeup to succeed at linebacker as well.
"I was convinced that he was solely a safety when this process began," Hodges admitted. "But with things changing as much as they are in the NFL I'm not so sure. Seattle had interest in him because of his ability to be a roll down safety. He's physical enough to fit in the run and fast enough to beat guys across field.
"He'll be a core-four special teamer and has the upside to go much beyond that in his ability to go in and function in any scheme, against any opponents and on any down and distance. 
"He's hitting the NFL at the right time. Five years ago it would have been a lot harder for him."
Patriots find a 'numbers' player who blew up in the pre-draft process. He can be a depth fit inside their 34 packages. - Mark Dulgerian, draft analyst, NFL.com
Hodges was referring to a growing trend across the league for using undersized players in the box who can be physical enough against the run but versatile enough to be part of coverage packages. Patrick Chung's second act in New England has been much more successful than the first due to this development.
Like Chung, Grugier-Hill is just 215 pounds but he spent much of his time working as a linebacker at Eastern Illinois. Hodges believes he has the toughness to compete in the box, and he also believes he has room to grow both physically and mentally.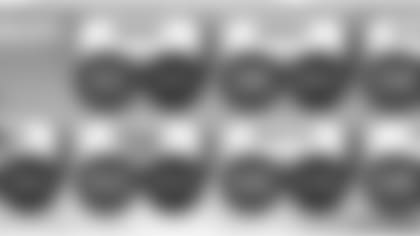 "He's never going to be as big as some of those guys but he will add bulk with nutrition at that level and being able to be all football all the time he will gain weight," Hodges said. "He'll bring some lead in his ass when he comes to hit you, I can tell you that. He's smart as a whip and he's a chameleon in his ability to fit in. He'll play in any system and succeed."
Obviously coming from the Division I-AA level, Grugier-Hill will have a huge learning curve to overcome to make it in the NFL. But his immense athleticism should give him every opportunity to carve out a niche on special teams, which is the key to survival for virtually all late-round picks.
"Kamu is an islander," Hodges said of the Honolulu native. "When he's home he's into surfing and island life, but pretty much any other time he's into football. That's all he's about. He's focused on becoming a better football player."
What better way to catch the eye of Bill Belichick and the Patriots?
STRENGTHS: 
Explosive athleticism … Versatile … Ability to cover tight ends and wide receivers … Great speed and physicality allow him to perform in a hybrid safety/linebacker role … Quick feet and loose hips give him great agility ... Durable and tough … Studious player who lives in film room … Knack for being around the ball … Wrap-up tackler who likes to body up as a finisher. 
WEAKNESSES:
Not ideal size for playing in the box … Will need to show he can perform with added weight … Needs to use his hands better to shed blocks … Lacks ball skills … Tends to overrun plays at times with his aggressiveness … Struggles at times in zone coverages … Will need to make a huge jump from Division I-AA level to NFL … Lacks experience as he began playing football during senior year of high school in Hawaii.
PERSONAL:
Twitter handle: @k_grugierhill … Two-time first team All-Ohio Valley Conference selection … In his senior season at Kamehameha HS recorded 86 tackles and five sacks as a safety while also handling punting duties … Played with Patriots backup quarterback Jimmy Garoppolo at Eastern Illinois.
COMPARABLE NFL PLAYER:
Patrick Chung, S, Patriots - A little taller than Chung, Grugier-Hill has a similar mix of physical play and coverage ability.
This article came from the May 2016 issue of Patriots Football Weekly.Read