VOLUNTEERISM

2017 Patriots Difference Maker of the Week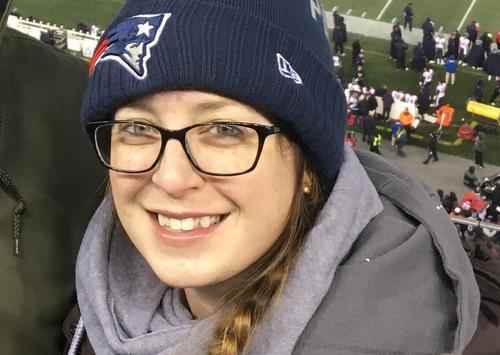 Catherine Duncan
School on Wheels of Massachusetts – Fairhaven, Mass.
Caty started volunteering two years ago with School on Wheels of Massachusetts (SOWMA) which brings tutors into local homeless shelters. She uses her background in engineering to promote STEM based learning in the shelter. Last year she was paired up with a 12 year old female student who was notorious for skipping school and failing to turn in homework. In just over a year, Caty has managed to bond with the young student over a shared interest in marine biology and now, the young student has passing grades and dreams of going to college. Caty was awarded SOWMA Tutor of the Year for her volunteer efforts and received an official citation from the state senate. Her commitment to STEM learning is an inspiration to everyone around her. She strives to make a difference for each student she works with and avidly recruits other potential tutors to get involved.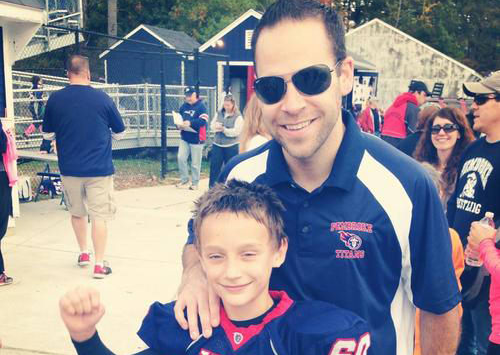 Mike Cogburn
Pembroke Titans Against Drugs – Pembroke, Mass.
As a parent and volunteer coach, Mike has been overwhelmed by the local drug and alcohol problem and saw the significant need for education about drug abuse and addiction. Three years ago, he sought out Pembroke politicians, educators and community groups and formed Pembroke Titans Against Drugs (PTAD). With his guidance, PTAD has sponsored several educational programs and community forums with local law enforcement and political experts on the heroin crisis and recent marijuana question on the ballot. Mike also created the Pembroke Youth Pledge program where sixth graders pledge to avoid drugs and alcohol and make good decisions after listening to the inspiring stories of graduating high school seniors. Through this nonprofit, two Pembroke graduating seniors receive the True Titan Scholarship award each year for promoting the PTAD mission and goals through their community service and choices during high school. Thanks to Mike's leadership and work ethic, Pembroke now has a strong drug prevention coalition that brings the entire community together with a shared mission of one day making Pembroke drug-free.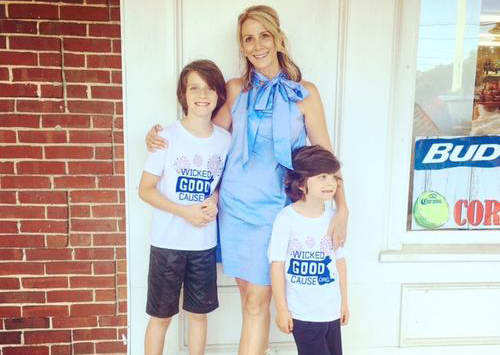 Kristen Frazier
Wicked Good Cause – Duxbury, Mass.
Frazier has been a pillar of the Duxbury and South Shore community for many years and has volunteered with various organizations throughout her life. In 2013, she founded her own non-profit called Wicked Good Cause, whose mission is to help local families who have been affected by unforeseen accident, illness or tragedy. To date the organization has raised more than $350,000 and it continues to grow each year.  Wicked Good Cause also helps local families in need during the holidays and launched a campaign to raise awareness and funds for pediatric cancer research. For a grass roots non-profit, Wicked Good Cause is well known on the South Shore and each year, Frazier's tireless efforts continue to prove worthy as family after family receives support during their darkest times.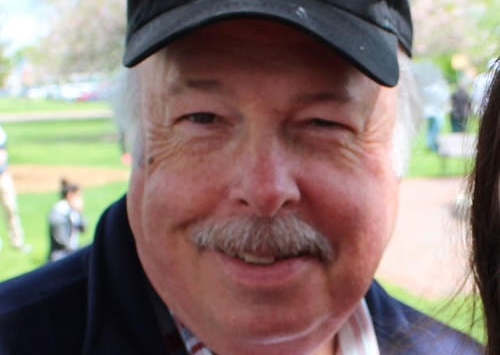 Roger Nolte
Mary's Place – Windsor, Conn.
Roger's late wife Susan lost her battle with breast cancer in 1994, leaving Roger with a broken heart and a four-year-old daughter to raise. That fall, Roger and his daughter visited Mary's Place, a non-profit that provides a safe place in which children, teens and families who are grieving a death share their experiences, receive support and find comfort. He found comfort in attending the Young Widow and Widowers Support Group as the group members shared memories, stories, tears and laughter. Roger is now the longest tenured volunteer at Mary's Place with more than 20 years of experience. His subtle acts of thoughtfulness can be seen throughout Mary's Place. From the beautiful flowers on the ramp that change each season to the handyman jobs that seem to magically get done, to the holiday gift drive that he manages to the support he offers at every event, Roger's endless dedication has been a beautiful tribute to his late wife Susan.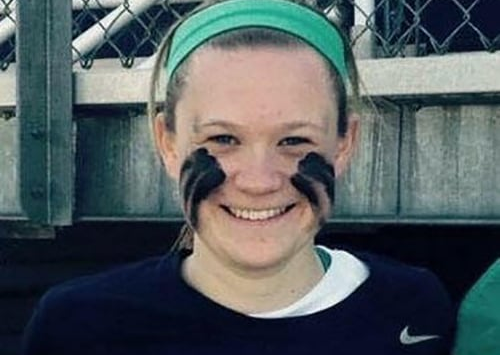 Molly McGaffigan
Ovations for the Cure of Ovarian Cancer – Groton, Mass.
Molly was a 15-year old, three sport high school athlete when she discovered that she had ovarian cancer. The doctors informed her that she had a foot long tumor growing inside of her and that surgery was immediately required to remove it. Molly was fortunate to have discovered it early on and since that discovery, she has made it her mission to spread awareness about ovarian cancer. She gathered her high school lacrosse teammates and organized a "Teal the Field" game, to promote the importance of early detection. Molly also brought this tradition to Saint Anselm College as a way to help educate her peers about ovarian cancer. Over the past ten years, Molly has spoken to hundreds of high school and college students, sharing her story and promoting the various symptoms to girls her age. She has been a key volunteer at Ovations for the Cure of Ovarian Cancer and has been steadfast in her commitment to inform others that cancer does not discriminate and women of all ages are at risk. Molly's commitment to serving her local community will continue as she is set to begin the police academy for the town of Hopkinton in January of 2018.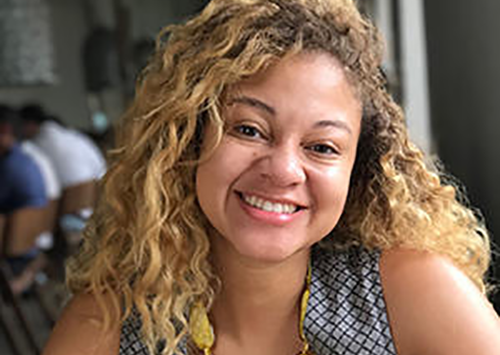 Cynthia Loesch
Codman Square Neighborhood Council – Dorchester, Mass.
Cynthia is the youngest person ever elected President of The Codman Square Neighborhood Council. An activist since the age of 13, she started an environmental group called Breath of Life Dorchester – also known as Bold Teens – and convinced businesses to attach warning labels to packs of cigarettes that were being sold in the Codman Square neighborhood. She also helped to convince The Boston Globe to stop accepting ads for tobacco products. Now an attorney, she has elected to stay in Codman Square to continue to help transform it for the better. She helped launch one of the first summer farmer's markets in the city and the first winter farmer's market in conjunction with Codman Square Health Center. Cynthia works closely with the Health Center, the Boston Public Health Commission and the Massachusetts Department of Public Health to make sure that Codman receives the attention it deserves when it comes to the health of the neighborhood. She is always working with elected officials and the community on the continued safety of the neighborhood.
Hugh Kelleher
Family Services of the Merrimack Valley – Newburyport, Mass.
Hugh has had a tremendous impact on the lives of his two mentees – Collin and Ryan. To become a mentor in the Big Friends Little Friends program, volunteers must commit to a minimum of an hour and a half to two hours a week for a minimum of one year. Hugh not only kept his commitment as a mentor to Ryan, but he took on his brother, Collin, as a second mentee and has continued as a phenomenal mentor for the past eight years. Over the years, Hugh has played a major role in both boys' lives. Even though Ryan has aged out of the program, Hugh continues to spend time with him every week while also continuing his relationship with Collin. Hugh has also played a critical role in recruiting other volunteers and has been one of the organization's top donors and fundraisers. When asked about his relationship with Hugh, Collin said, "Before Hugh, Ryan and I had no father figure at all. Hugh totally stepped into those shoes. He is such a positive influence in our lives, I don't know what we would do without him."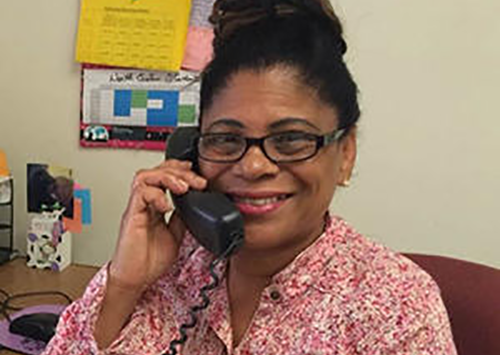 Patria Driscoll
Boston Housing Authority – Hyde Park, Mass.
Patria has been volunteering at the Boston Housing Authority (BHA) for more than four years and her commitment to serve help others has not wavered. Patria first joined as a volunteer interpreter for Spanish speaking clients of the BHA and helped to answer phone calls and translate documents for clients in desperate need of housing services. Without Patria's help, those vital services would have been inaccessible for some of the people who needed them most. Even after four years, Patria still approaches every interpreting job with thought and care. She also travels to housing residences and assists non-English speaking residents with daily tasks that need translation. Patria helps residents to read their mail, which includes aiding them in understanding their benefits. Despite having difficulties sitting and using her hands for prolonged periods of time, her determined disposition has pushed her to work through the mobility issues that have plagued her in the past. The grace in which Patria handles herself through her pain in order to help others is something to be admired.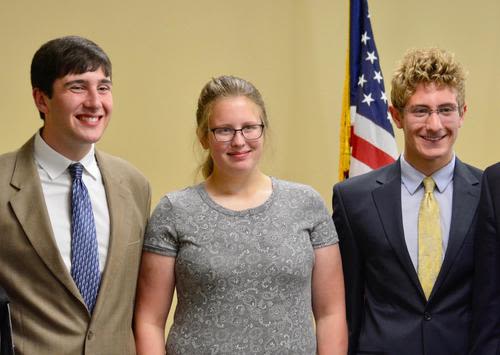 Jason Albaum, Colby Ellis and Juli Ennis
Project Playback – Kennebunk, Maine
Jason, Colby and Juli teamed up for a community service project as part of an eighth grade class assignment. The Kennebunk middle school students were all members of the school band and wanted to be able to use their passion for music as a way to give back to the community. Together, they formed Project Playback which creates customized playlists for nursing home patients that are living with dementia and Alzheimer's to help trigger memories. The playlists are customized for each individual and includes music designed to have a positive effect on their mental, social and emotional heath. They fell in love with the project and over the past four years, the trio has visited nursing home patients at least twice a week to share their passion for music with seniors living with dementia and Alzheimer's. They have recruited other students to get involved with the project and have spoken at local youth activist conferences to help bring the program to other nursing homes.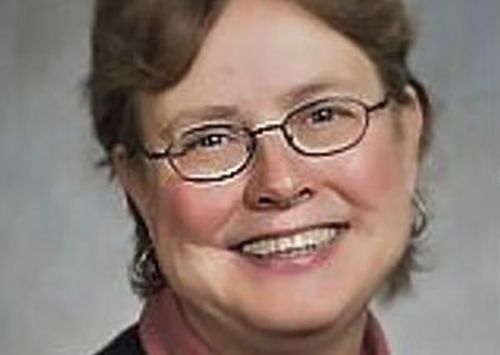 Janet Trask
Family and Community Resources – Brockton, Mass.
Trask has committed her life to giving back to the city of Brockton and its surrounding communities. For the past three years, she has played a critical role at Family and Community Resources, a nonprofit organization that serves children and families that are impacted by trauma. Trask has been instrumental in supporting the organization's fundraising events and initiatives and is always ready and eager to help.  A longtime registered nurse, she has also used her more than four decades of work experience to provide health screenings and support to veterans experiencing homelessness. Trask is also an active member of the Brockton Area NAACP and the Brockton Housing Authority, serving as a leader in addressing several healthcare initiatives including prostate cancer awareness and anti-smoking campaigns. She is an active member of her church, a mentor to two students and is always willing to lend a helping hand.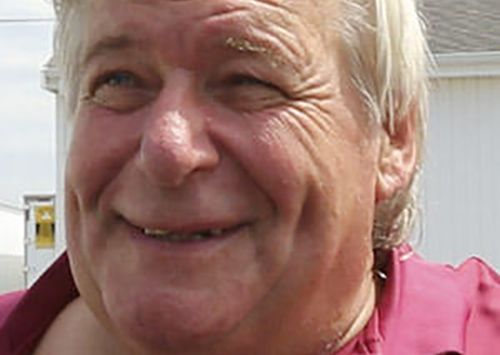 Don Cox
Cape Cod Military Support Foundation – Falmouth, Mass.
Don is the President and CEO of the Cape Cod Military Support Foundation, a nonprofit organization that provides programs, services and goods that help satisfy critical needs and enhance the well-being and quality of life for Massachusetts active duty military, veterans and their families.  Under his leadership, the organization has been able to raise millions of dollars that have helped to create a variety of programs for military families. Each year, Don and his team deliver more than 4,000 backpacks filled with school supplies to military children. They also provide emergency assistance to help families cover living expenses and provide post-secondary education scholarships to military personnel and their spouses. Don is also developing a mobile food bank specifically to support military families and veterans across Massachusetts. He also leads a team of volunteers that collects thousands of toys that will be donated to military families during an annual holiday party.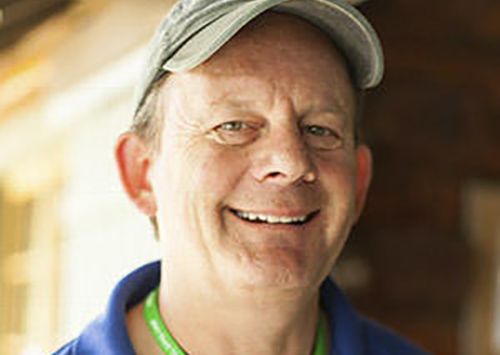 Mark Rozelle
The Hole in the Wall Gang Camp – Easton, Conn.
Since 2009, Mark has been volunteering at The Hole in the Wall Gang Camp, a nonprofit that's dedicated to providing a different kind of healing to seriously ill children and their families throughout the northeast, free of charge. Over the past nine years, Mark has volunteered at more than 100 events for the organization and has visited children at local hospitals who are too sick to attend camp. He has committed 17 full weeks as a summer program counselor and 58 full weekends for one of their family weekend programs. He has been an instrumental part of the organization's Strides program for 16-year old campers who are too medically fragile to participate in their traditional programs. Mark is always checking in with the participants and their families, helping to ensure that they have an enjoyable experience. By giving so much of himself, he has created a mutually beneficial experience for participants and volunteers that is rooted in generosity and compassion.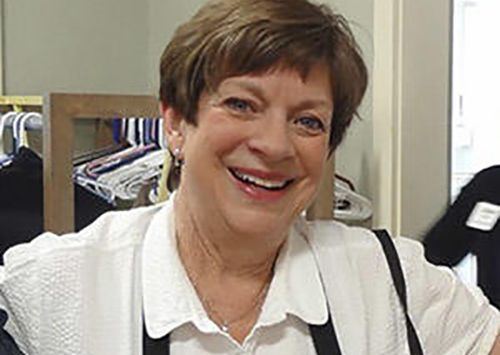 Dorothy Blanchette
Falmouth Food Pantry – Falmouth, Maine
Dorothy started the Falmouth Food Pantry in 2008 and has served as the President of the nonprofit for the past 10 years. When it first began, the pantry served approximately 25 families. Now, they serve more than 500 families in Falmouth and the surrounding communities. She spends hours each week writing grant letter, requesting donations and is in charge of all of the pantries finances. Dorothy helps to provide other services to families to help them get back on their feet. Whether it's helping them to find affordable housing, providing job skill training or seeking out affordable medical help, she is willing to do whatever it takes to help those in need. Before starting the pantry, she spent time helping refugees in Portland, Maine who were forced to leave their native countries because of war and genocide. Dorothy worked with the Refugee Resettlement Program to provide countless services to families including food, shelter and job training.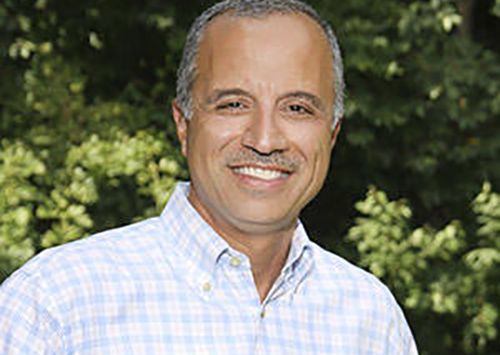 Bahjat Shariff
Children's Friend and Service – Providence, R.I.
Back in 2001, Bahjat was interested in getting involved in his local community and began researching local nonprofits in the area. He came across Children's Friend and Service, a Rhode Island based nonprofit that serves the most vulnerable children including those who are homeless, in foster care, living in extreme poverty or victims of domestic violence. As the VP of Operations for Howley Bread Group, a franchisee of Panera Bread, Bahjat actively promotes the nonprofit in the stores that he manages. He has played a critical role in supporting their fundraising initiatives including their annual auction and their annual road race. Thanks to his efforts, Bahjat has helped to raise more than $600,000 for the nonprofit. He also spends time reading to children, promoting their toy collection during the holidays and has actively recruited volunteers at the 33 cafes that he operates.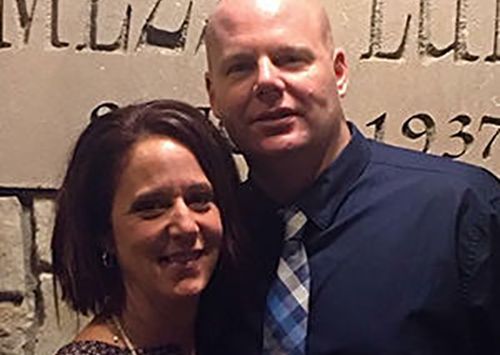 Craig Poirier
Homeless for the Holidays – Buzzards Bay, Mass.
Craig has a long history of public service and back in 1998, he became a firefighter and paramedic in Bourne, Mass. Through his work, he noticed that there were lots of families that were struggling to make ends meet during the holidays. In 2002, he started collecting food and toys to give back to the community but he also wanted to go one step further to support people experiencing homelessness. That winter, he spent 103 consecutive hours outside, living on the streets to help collect funds and non-perishable foods for those in need. Craig has continued this tradition for the past 16 years and has actively recruited 13 other fire and police departments to support the cause. Through his dedication, Craig has raised nearly $300,000 to support people experiencing homelessness.