With the drama of the draft a few days behind us, the NFL offseason calendar is officially out of signature events to highlight. One by one, the scouting combine, the start of free agency, the NFL annual meeting, the schedule release and the draft-palooza spectacle that was Nashville last weekend take center stage and hold our attention, even without any actual football being played.
And now comes the relatively slow season. Each team's offseason program will continue with OTAs and mini-camps for the next five or six weeks, but the next high-profile happening won't occur for another three months, when Hall of Fame weekend unfolds in Canton, Ohio, and the 2019 preseason gets underway.
But even without a headline event, the headlines never really end in the NFL. Let's take a look at 10 league topics that are still percolating as May arrives, with answers that may be days or even weeks away.
1. Will the cap-strapped Vikings be forced to trade veteran tight end Kyle Rudolph (like to New England, maybe?)
We're only connecting dots here, but the Vikings currently don't even have the roughly $4-million of cap room to sign their 12-man draft class, and that's why the selection of second-round tight end Irv Smith Jr. out of Alabama has sparked speculation Minnesota might have to move Rudolph.
The Vikings reportedly fielded calls about Rudolph from undisclosed interested teams during the draft, and while general manager Rick Spielman chose to downplay those feelers afterward, tight end-needy teams like New England are probably watching closely to see what transpires. Rudolph is entering the final season of his contract and carries a non-guaranteed base salary of $7.25 million, but has said he'd be willing to discuss a restructure to protect his roster spot. Time will tell if that's enough of a cap savings to help ease the Vikings' squeeze, or if a trade becomes a necessity.
2. Tyreek Hill's status with the Chiefs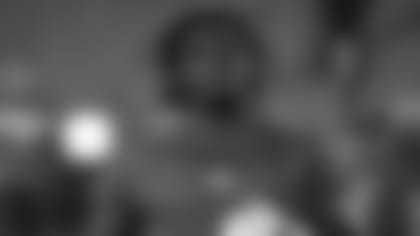 At some point very soon, the NFL is expected to act in regards to the Kansas City receiver and the sickening audio tape that surfaced last week of him threatening Crystal Espinal and discussing who's to blame for the broken arm that their three-year-old son recently suffered. Hill is likely headed for the Commissioner Exempt list, or perhaps will be put on paid leave as the NFL awaits the outcome of the legal system's investigation. This much is already clear: With the Chiefs having already told Hill to stay away from the team's offseason workouts, the end of his tenure in Kansas City and perhaps his NFL career could be the byproduct of this sad chapter.
3. Gerald McCoy's status with the Bucs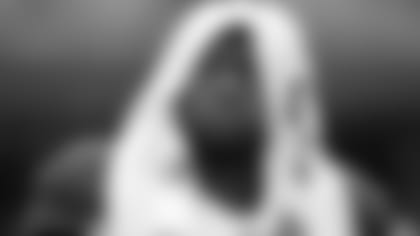 The writing has been on the wall for 2010's third overall pick for a while now this offseason. Tampa Bay and new head coach Bruce Arians clearly wants to move on from McCoy, who is signed through 2021 and in line to be paid $13 million this season. Reports say the Browns are interested in trading for the 31-year-old veteran defensive tackle, but probably not at that price tag for 2019 and beyond. Unless he's motivated to get to Cleveland and will accept a lower salary as part of a trade, McCoy could just wait the Bucs out, force them to cut him and then hit the market before training camp. Either way, his Tampa Bay days appear over.
4. Are there any there any new rules developments possible at the NFL's spring meeting in Key Biscayne, Fla., May 20-22?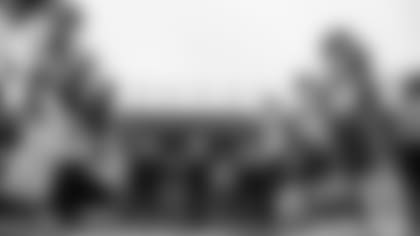 The Chiefs' proposal to ensure both teams get an overtime possession, eliminate the overtime coin toss, and get rid of overtime in the preseason didn't have widespread support at the league's annual meeting in Phoenix in late March. So the NFL tabled the proposal for further discussion at the May spring meeting, and it's at least possible a vote could be taken on the issue there, because the Chiefs tweaked their proposal to make it applicable only in the playoffs — giving it a better chance for passage. Stay tuned, because Kansas City doesn't like it when Tom Brady and the Patriots drive for the game-winning touchdown in overtime, and Patrick Mahomes has to stand and watch.
5. Chris Long's plans for 2019 in Philadelphia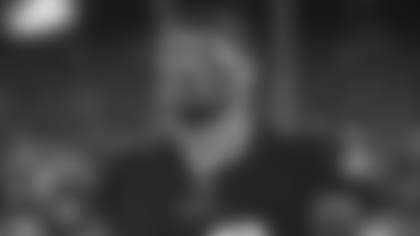 The ex-Ram, ex-Patriots and current Eagle defensive end has continued to say he's "undecided'' about playing again this season, and this week ESPN reported he pushed back a $1 million roster bonus from May 1 to late July, thereby buying himself more time to formalize a decision. Long, 34, said he has told the Eagles to proceed as if he won't return, unless a need arises, and it's because Philadelphia has made it clear his playing time is likely to decrease in relation to 2018, when he was third on the team with 6.5 sacks. The Eagles traded Michael Bennett to New England, re-signed former Eagles defensive end Vinny Curry and drafted a fourth-round defensive end last weekend.
6. Is Marshawn Lynch re-retiring, or not?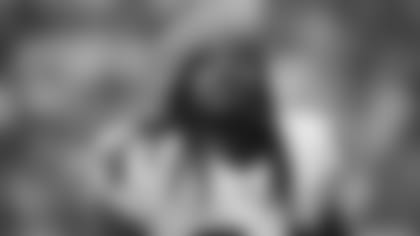 Lynch has given little indication he's returning to Oakland for a third season, and his second retirement announcement seemed likely. But then newly signed Raiders running back Isaiah Crowell suffered a season-ending Achilles injury this week, and NFL Network reported that Lynch would play again if Oakland beckoned. But even without Crowell, is there room for Lynch, with the Raiders drafting Alabama running back Josh Jacobs in the first round and reportedly re-signing Doug Martin? Probably not, unless the 33-year-old Lynch is prepared to play a very minor role in the Raiders running game, after being limited to only six games due to injury in 2018.
7. Will Chris Harris get a new contract from the Broncos?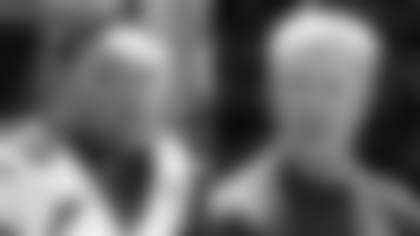 Denver's lead cornerback thinks he has out-performed his current deal and is skipping the team's offseason program in pursuit of a contract in the range of $15 million annually. Broncos football czar John Elway doesn't seem too interested in that salary level and told Harris he'd get around to talking turkey with him after the draft. Those conversations have yet to happen this week, NFL Network reports, and the possibility of a continuing stand-off and initiation of trade talks loom. There certainly would be teams interested in taking the talented Harris off Denver's hands, but the Broncos should be wary of forcing the issue, because their depth chart at cornerback isn't impressive and they didn't draft anyone at the position last week.
8. Is Seattle receiver Doug Baldwin retiring due to injuries at 30?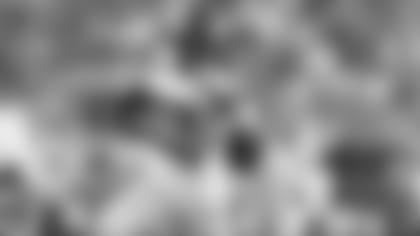 That appears to be the case, even though the productive eighth-year veteran might take most of the offseason before he makes it official. Baldwin underwent knee, shoulder and sports hernia surgeries this year and it's believed the game's physical toll on his body has reached a tipping point. There are salary cap and already-paid signing bonus implications to the timing of when Baldwin announces his decision, and for that reason it'll likely come next month or later. The Seahawks certainly seem to think it's likely over for Baldwin, given they drafted three receivers (D.K. Metcalf, Garry Jennings and John Ursua) and signed collegiate free agent Terry Wright — the first time since 1981 Seattle used three picks at that position.
9. Where will the likes of high-profile free-agent defensive linemen Ziggy Ansah and Ndamukong Suh land?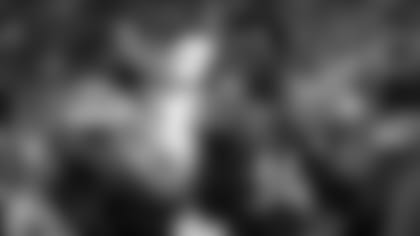 Ansah, the onetime Lions franchise-tagged defensive end, visited Baltimore last week and stopped by Seattle this week, as he continues to search for his next home. He's also still on Buffalo's radar screen. The Seahawks need pass rush help in the wake of the Frank Clark trade, and Ansah's surgically repaired shoulder is expected to be ready to go in August. As for Suh, the ex-Rams defensive tackle, his market has been slow to develop and he might have to linger on the market until a team finds itself desperate for help at his position. Now 32, he won't be getting $14 million for one season like he did last year in Los Angeles, but a club like Atlanta could still use defensive tackle depth and might be tempted to pursue Suh at some point this summer.
10. The Bears' Battle Royale kicking competition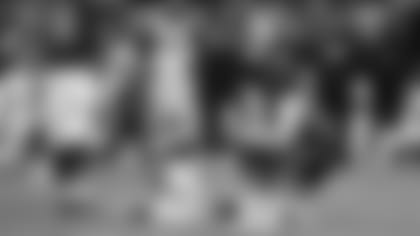 Chicago's 2018 season ended cruelly in the NFC first round of the playoffs at home against the Eagles when kicker Cody Parkey had that epic double-doink field goal miss in the final seconds. Parkey is gone, but the Bears weren't able to pry Robbie Gould from San Francisco and they didn't draft a kicker either. That has left Chicago to go to extremes, with the plan of having five kickers competing at this weekend's rookie mini-camp (maybe "Game of Thrones"-style?) And that's in addition to the three veteran kickers the Bears currently have on their roster, none of whom are household names. Tell me again why Bears general manager Ryan Pace let Gould get away in the first place?