The new NFL league year begins Wednesday, March 18, and with it, the advent of 2020's free agency marketplace. Leading up to that day, we'll examine the landscape from a Patriots perspective. Today we analyze the defensive line.
OTHER NOTABLE FREE AGENTS
Michael Brockers (LA Rams), A'Shawn Robinson (Detroit Lions), DJ Reader (Houston Texans), Chris Jones (Kansas City Chiefs), Arik Armstead (San Francisco 49ers)
Butler, Shelton, Brockers, Reader, Michael Pierce (Baltimore Ravens)
As a restricted free agent, a decision at what level to tender Butler will be the first order of business. Butler made strides in his third season, showing early down versatility after being used primarily as a designated pass rusher, a role he settled back into later in the year. He played 46.8 percent of the defensive snaps in 2019, a career high.
Butler was undrafted so an original round tender ($2.144 million projected) would net no compensation if another team were to sign him to an offer sheet. Tendering him as a first rounder ($4.667 million projected) or second rounder ($3.278 million) would protect the Patriots if Butler jumped to another team, but those are high prices for a team without much cap space.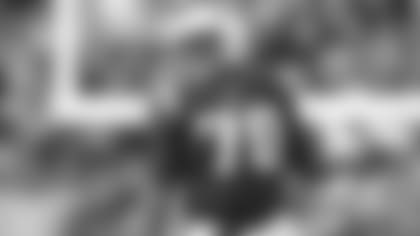 Shelton re-signed with the Patriots on a modest one-year deal last season and grew into significant role as a run stopping nose tackle in the middle of the defense. He played 49.3 percent of the defensive snaps and would cost more than the one-year, $1.03 million he made in 2019, especially after switching to Drew Rosenhaus as his agent. Still just 26, Shelton's progress in 2019 might make him the best option on the free agent market with a manageable multi-year deal.
Lawrence Guy is the only sure thing up front but enters the last year of his deal, while John Simon evolved in a specialty defensive end role that could be adjusted in 2020. Dietrich Wise is under contract as well, but often seemed miscast in the scheme. There are plenty of good fits in free agency, but all would require significant investment though it's a significant long-term need.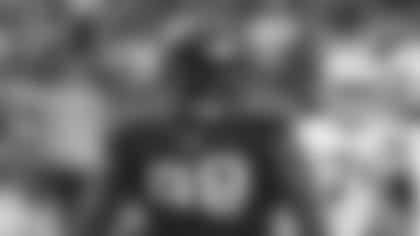 DJ Reader is just 25 and would make sense as a long-term investment since a nose tackle is a big part of the Patriots defense. Michael Pierce of the Ravens is two years older but would be another good fit, while Michael Brockers isn't a nose tackle but has the kind of size that would couple well with Guy.
The Patriots lacked defensive line depth in 2019 and it cost them against heavy running teams. Setting the foundation for the future of defensive front seven seems critical this offseason.