The Patriots wrapped up their fifth training camp practice on Monday, but they've been limited sessions featuring no pads. Of course, the players are all excited to finally put on their shoulder pads Tuesday and get into hitting each other, but there was still plenty of good competition and some surprising standout performances in the initial week of action.
Before the pads come on, here are five names you might not know that have stood out thus far as training camp takes a big step upward in intensity.
Kristian Wilkerson, WR
Wilkerson was a bit quiet early in camp but stood out in Saturday's fourth session catching multiple touchdowns and then followed that up with another strong performance on Monday, shaking loose from Jalen Mills at one point for a nice catch. The second-year receiver is starting to stack some success, possessing the kind of speed and size that the position group could certainly use.
Wilkerson was claimed after being a final cut of the Titans early last season, spending all of the 2020 regular season on the Patriots practice squad, while even getting promoted for two snaps in Week 9 win over the Jets. After a year spent mostly behind the scenes, Wilkerson is taking early advantage of his opportunities and looks like he's making an early case for a roster spot.
Raekwon McMillan, LB
In three seasons, including two with the Dolphins and one with the Raiders, McMillan has played over 1,500 defensive snaps in the NFL. That's why it shouldn't be that surprising that he has shown an early grasp of the Patriots' defense and has been consistently around the ball during the camp sessions. His diving pass defense on Monday to break up a throw from Cam Newton was one of the day's highlights.
Add in some solid special teams experience and there's good reason to think McMillan could have an inside track to make the team, though he appears to be in direct competition with veteran Ja'Whaun Bentley, a 2020 captain, for an inside linebacker role. His speed, experience and versatility all are big plusses.
Marcus Martin, IOL
With Ted Karras leaving Friday's practice session and missing both Saturday and Monday's practices, it put a spotlight on the interior offensive line depth. It was Martin who saw a significant increase in his amount of work, getting reps at all the interior spots.
Martin has started 24 NFL games since entering the league in 2014, but was inactive from 2017-2019 before catching on with a few different teams in 2020. He joined the Pats in late December and now looks to be taking advantage of his situation. Of course, the true test for the offensive lineman will come when the pads come on this week, but it's been a solid start for Martin.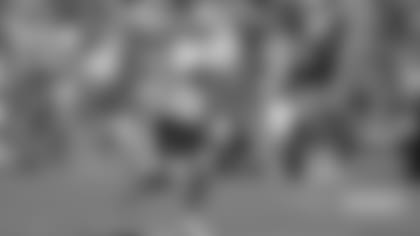 Matt LaCosse, TE
LaCosse was never truly healthy in 2019, battling an ankle injury for much of the year, and then opting out of 2020. But here in the early days of 2021, LaCosse looks almost like a new player, showing up with multiple catches and looking solid in every session.
While Jonnu Smith and Hunter Henry are catching plenty of headlines and passes as well, LaCosse has made the most of his opportunity while Devin Asiasi remains out of practice. While it seems clear the Patriots will lean into the multiple tight end sets this year, the veteran LaCosse could provide valuable and unexpected depth, and could be a surprising weapon.
Akeem Spence/Montravius Adams, DL
This one's a twofer because it's still hard to tell which of these two veterans is making a bigger push. Both Spence and Adams are experienced NFL players. Adams (45 NFL games) has good size and was a third-round draft choice of the Packers in 2017, while the eight-year veteran Spence got his feet wet with just over 100 defensive snaps in 2020 with the Patriots, playing six games.
The depth along the defensive line is impressive and most of the starters are pretty clear, however, there appears to be another role or two up for grabs and Spence and Adams have been getting plenty of looks. One of them could separate themselves once the physicality increases.