Rob Gronkowski's infectious personality and skill on the field has made his name synonymous with ferocity and fun in New England and well beyond. More than that, Gronk quickly found his place in the community. Despite his dedication to football, a plethora of extracurricular activities and designated family time, Gronk has always found the time to bring joy and laughter to the many lives he touches through his community work.
Whether he is volunteering on the team's "Community Tuesday" or working with kids through his Gronk Nation Youth Foundation, Gronk is a welcome presence. Patriots Nation is well aware of Gronk's philanthropic efforts off the field, but now it's time for the rest of the NFL to know, too. As the Patriots nominee for the Walter Payton Man of the Year award, fans need to show up and vote for Gronk to win the second annual Walter Payton Man of the Year Charity Challenge. By using the hashtag #GronkowskiWPMOYChallenge from Dec. 12 to Jan. 8, Patriots fans can cast their vote for Gronk to win an additional $25,000 to the charity of his choice.
And just in case you need a refresher as to why Gronk is deserving of the Walter Payton Man of the Year award, we've got you covered.
1. He's a Boston Children's Hospital Champion.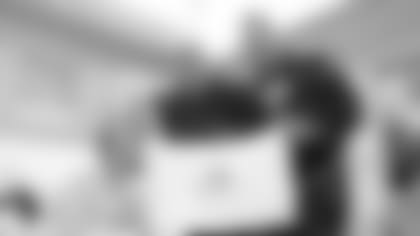 Gronk has been a frequent visitor of Boston Children's Hospital since his rookie year. No matter the reason, Gronk is there to bring smiles to the kids and families who are staying at the hospital. Even when he had sustained an injury and needed to be wheeled around to different rooms by a teammate, Gronk still dressed as an elf to spread a little joy. This year, he paid a visit with his brother Gordie in Patriots onesies for a pajama party with some of the kids. For his work, Gronk was honored with the Champions Award at the annual Champions for Children's event earlier this year. 
2. Gronk supports his teammates at their events.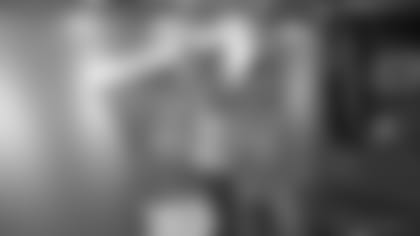 Whether he is **spiking a ping pong ball** at Rob Ninkovich's annual tournament or serving up dinner for Danny Amendola's annual Celebrity Waiter Night, Gronk is often on the scene to support his teammates in their philanthropic efforts -- no matter what they are.
3. He's dedicated to fighting pediatric cancer.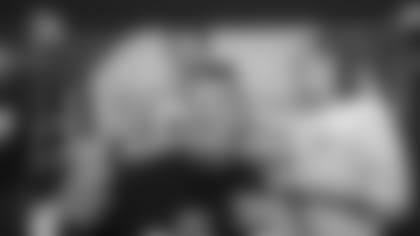 At the beginning of each summer, Gronk gets himself a haircut, and he does so for a cause. Gronk participates in the annual One Mission Buzz Off at Gillette Stadium, which raises awareness and money for pediatric cancer research. For six years, Gronk has been buzzing his hair in the name of finding a cure and to honor and support kids with cancer, showing them that they are not alone. 
4. He makes wishes come true every season.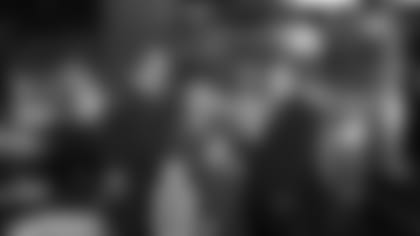 Over the years, Gronk has granted official wishes through Make-A-Wish Massachusetts and Rhode Island, meeting kids who are suffering from life-threatening illnesses. While those visits are always special, Gronk also takes matters into his own hands when he hears stories of fans who are fighting unimaginable battles. After a fan who was fighting cancer missed the Patriots win in Super Bowl XLIX, Gronk and Robert Kraft spent their Valentine's Day with him, inviting him to Mr. Kraft's apartment in New York. This is just one of many instances of Gronk being moved to do something after hearing about a fan's struggles or journey.
5. No matter how busy, he always makes time for fans.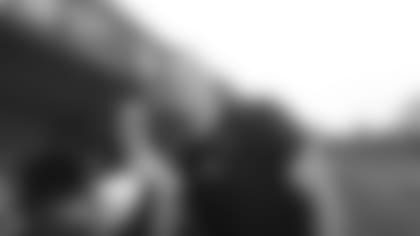 Even after a day of grueling workouts under the summer sun at training camp, you can find Gronk running over to the New England Patriots Charitable Foundation tent on the far side of the Gillette Stadium practice field. No matter how tired he may be, he always makes time to sign autographs, take selfies and chat with the fans who come from different programs, branches of the military or schools. 
6. He supports Special Olympics.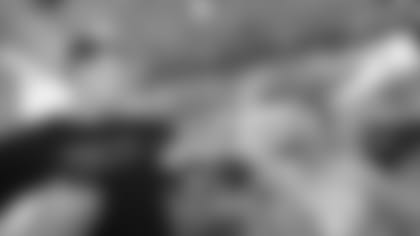 Over this offseason, Gronk caught wind that his teammates would be paying a visit to the a Special Olympics Event at Ashland High School, featuring five local schools, he decided to come along as an extra surprise. He spent the afternoon running alongside the athletes and their peers, cheering them on as they completed the course and making every student he interacted with smile.
7. He finds ways to make people's day better.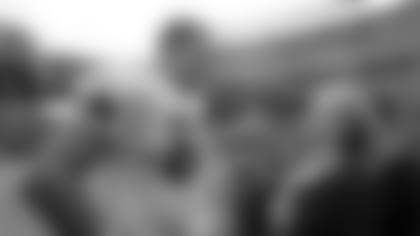 8. He celebrates volunteerism.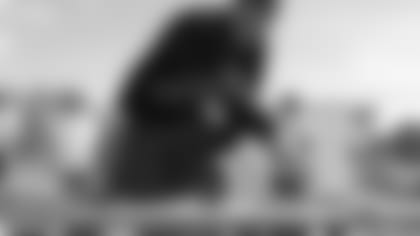 The New England Patriots Charitable Foundation's Celebrate Volunteerism with weekly days spent in the community, and Gronk is a regular fixture at these outings. Whether he is building a new playground, leading drills at a Play 60 event or crafting with patients at a Boston area hospital, Gronk makes it a priority to use his platform to better New England and beyond. 
9. Everything he does, he does to inspire and help kids.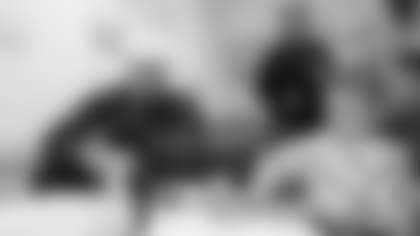 Gronk has said himself that he is just a big kid, and he has an even bigger heart. When he joined the Patriots and was asked what kind of community events he'd be interested in volunteering for, he was quick to say anything with kids. Since then, he has become a role model for kids and young adults across the country through the New England Patriots Charitable Foundation and his own Gronk Nation Youth Foundation, which aims to empower kids through sports, education, community and fitness. Because of his work with kids, he earned the team's Ron Burton Community MVP Award this summer, as well as the Ed Block Courage Award in 2015.
Gronk's work in the community, particularly with kids, has made him a worthy candidate from the Patriots, but Patriots Nation knows his philanthropic efforts stand out among the league. Support Gronk by casting your vote on social media with #GronkowskiWPMOYChallenge before Jan. 8 to help him win the Walter Payton Man of the Year Charity Challenge. 
RELATED LINKS