First Quarter
-The linebackers were on full display on the first possession, as Dont'a Hightower showed great speed to get through the line and catch Adrian Peterson before he could get to the wide edge set by Kyle Van Noy. Then, on third down, the combination of Hightower, Van Noy, Jamie Collins and Chase Winovich all executed a perfect pass rush in conjunction with each other. Both Winovich and Van Noy would've had the sack. Winovich already has four sacks on the season, working as a designated pass rusher. The whole front is playing so well together, it's all working together across the defense.
-Interesting choice by the offense to come out in 21 personnel featuring Sony Michel, Jacob Johnson and Matt LaCosse, usually a run package, but instead they went spread with no huddle. Jacob Johnson played no snaps his first week, got his feet last week as a lead blocker and now is suddenly starting the game split out wide just like they like to do with Develin.
-The long touchdown Washington got came against the a 2-3-6 pass rush front with Bennett and Butler up front. Really, it was just the missed tackles by the McCourty twins and not too much else to kill about this. Sims exploded from the middle of four potential tacklers and made a great play. Duron Harmon couldn't even get a hand on him. Van Noy trying to jump inside lost the edge but it was re-set by J.C. Jackson. There was good presnap misdirection from Washington as well, that's something the Patriots will see a lot more of going forward, especially from the Chiefs.
-The Patriots responded with a quick touchdown drive, all coming from 12 personnel and Brady under center. There were three feel-good plays, catches by Izzo, LaCosse and Michel, before Edelman finished it off. It's encouraging to see them run what was once their bread-and-butter personnel grouping and have the new faces leading the way. Michel's two early catches were a taste of what we saw this preseason and he looked comfortable.
-Danny Shelton continues to jump of the screen as he relentlessly fought through a first-down double team and got to the quarterback, and not from his usual nose tackle 0-technique spot, instead he was used here as a 2-technique defensive tackle out of the 2-3-6 package. Shelton's athleticism for a big man is remarkable and his role is starting to expand.
-The Patriots had a rough offensive drive capped with James White's failed fourth-down direct snap play. Marshall Newhouse got beat one-on-one on the first play of the drive to set the tone and penalties set them back twice. Washington was not caught off guard by the direct snap and both Mason and Cannon got blown back. White had no chance.
Second Quarter
-Hightower's anticipation continues to jump off the screen has he stopped Smallwood short on a second-down carry, then sped right to McCoy on a bootleg, getting there before he could get a pass out to the open tight end in the flat. Hightower is playing at as high a level as we've seen in his career, showing resurgent quickness.
-The offense returned to 11 personnel on the next drive with a focus on getting the screen game going, but two screens were both snuffed out. There were issues with the protection at times, but others it just seemed like no one was open as Brady was forced to hold the ball too long.
-Cannon got bull rushed on a mid-second-quarter sack as Washington rushed only three again. Their gameplan to rush three, take away the short stuff and force Brady to look deep was often effective.
-It was frustrating to take the ball away near the end of the first half and not be able to punch the ball in from inside the red zone. Making teams pay for turnovers is a Patriots hallmark, but not today. Brady's interception came against a 0-blitz, as he chucked it up to White but Washington was ready for it. That's the kind of play the Patriots defense has been forcing all season long and shows how hard it can be when defenses bring everyone.
-One interesting wrinkle was on a punt having Terrence Brooks line up as deep as the punter and then get a head of steam coming down the field. The gunners were still on the outside and Brooks was able to get down quickly, forcing the returner to the outside.
-Jason McCourty's interception made it five-straight games with a pick for the twins. Clearly the quarterback and receiver were thinking different things as the pass came right to J-Mac. This defense is really good and when they get takeaways they're going to be near impossible to beat.
-The offense couldn't capitalize once again as the three-man rush got the job done again inside the red zone on third down. Without a true deep burner defenses are smart to force the protection to hold up and force throws to be made late in the play.
Third Quarter
-The runs on the opening drive of the third quarter look as good as we've seen all season. It finally looked like everything was in sync up front, a really good sign for the development of the offense. Best of all, they finished the drive with a nice pass by Brady to Brandon Bolden, who continues to be a reliable piece when called into action.
-Michel's 25-yard run was one of his best of the season, it was cleanly blocked out of 12 personnel. The team didn't run a ton of two-tight-end sets but they had good success when they did. A big part of it was Matt LaCosse being healthy enough the play as much as he did. Look for LaCosse to be a big part of the second half, he just needs to get his timing with Brady in the passing game locked down. There were more plays to be had with LaCosse.
-Michel's touchdown run came behind Johnson's lead block and was a bit of a throwback as Michel picked his way through the line and exploded to the end zone. It's been a slow start this season but after this re-watch I feel even better about the direction of the run game.
-This was the most comfortable Josh Gordon has looked all season as he started to make more plays with the ball in his hands. His third-quarter crosser didn't show that old explosive speed but Gordon is learning to take more advantage of his size and length.
-Michael Bennett's playing time is a hot topic but he continues to be effective even in spot duty and so far it seems like a fine idea to keep him fresh all season. He's a finisher and the kind of interior rusher who will have even greater value in big games where you can never have a shortage of disruptive players.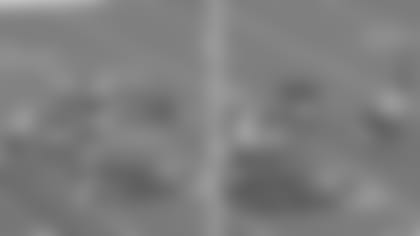 Fourth Quarter
-The Patriots offense really started to roll in the fourth, maybe because Washington was tapping out but it was just nice to see good execution. Sony Michel's third-down run was another exciting moment as it was perfectly blocked behind Jakob Johnson. Johnson's rise this season is one of the more fascinating developments.
-Ryan Izzo told us on the Post Game show that he had a double option route on his touchdown and he clearly made the right call as he was wide open. That's one play that will require a closer look once the All-22 is out.
-The nice thing about putting the game away in the fourth is getting more work for Shilique Calhoun and Chase Winovich and giving the top-line 'backers a rest. With Collins and Van Noy due to hit free agency, Calhoun and Winovich could be needed to expand their roles next season.
10 Quick-Hit Takeaways
The run game started to find their stride as LaCosse and Johnson helped lead the way.
The two-tight end offense was really effective in just 15 snaps, especially in the run game.
The offensive line had some issues in pass protection, but it was their best game as far as run blocking. They should start to put it all together now.
Julian Edelman, James White and Josh Gordon are an exciting trio and if they're playing at this level the Patriots offense will move the ball against anyone.
The tight end position is really the only wild card and if LaCosse starts catching what's thrown his way he'll pick up a lot key receptions.
Don't rule out Ryan Izzo either who is starting to find his stride as well.
What else can we say about the defense other than they're all playing awesome and it's not just the starters. It's a front seven that goes 13 deep.
The missed extra point was a bad start but otherwise Mike Nugent and Jake Bailey did fine with the new look kicking games.
Hightower, Collins and Van Noy are playing like three of best linebackers ever assembled. It's so exciting to watch after a decade-plus of explosive offenses carrying things.
The offense took a step forward this week, even if the first half was sloppy. It's a really good sign and there are some reasons to feel excited about some of the new faces like Newhouse, LaCosse and Johnson.
Personnel
11 - 30 snaps
21 - 28 snaps
12 - 15 snaps
20 - 2 snaps
22 - 2 snaps
2-3-6 - 30 snaps
3-4 - 19 snaps
2-4-5 - 9 snaps
1-4-6 - 6 snaps