First Quarter
-The Patriots offense came out testing their power run game, with 5 of their first 6 plays coming with two running backs. The early use of Brandon Bolden, who got a carry on a jet sweep for seven yards, was surprising as he wouldn't touch the ball again. Bolden is also the team's primary kickoff returner, he did not return a kick in the first 7 years of career until he returned 2 in this game. That's an area where they might want to improve, but with so many receivers on the roster it might have to wait.
-The defense opened in a 2-4-5 nickel package, with Michael Bennett and Lawrence Guy as the only two hand-down players. Playing as a 3-technique, Bennett's burst off the line was immediately apparent, he gets off the snap into the offensive linemen across from him in a hurry. It's interesting the Steelers didn't try to run more on this lighter front, but Bennett and Guy were really effective.
-On their second drive the offense shifted to more 11 personnel and started to find their stride. Most impressive on the re-watch? Isaiah Wynn is an athletic technician and it will be fun watching him this season. If this is how he looks in his first start coming off a major injury we can only imagine what his ceiling will be.
-The double pass really sparked the entire offensive night, as the Pats would score their first touchdown on the very next play. Not sure what it is about the Steelers but the Patriots seem to love those kind of double-pass/flea flicker plays against them, likely to use their aggression on defense against them.
-The defense only had one sack on the night but their overall disruption was pretty solid. The game plan against Ben Roethlisberger seemed more about keeping him in the pocket than just getting to him. Just the overall strength of the front seven is what stood out continually. There wasn't much blitzing, usually they were content to just send four and play coverage and it worked well. I don't think we've scratched the surface of what this defense can do.
-Jakobi Meyers made his only catch of the night as the fourth receiver in a one running back, no tight end package. He played 8 snaps on the night. Gunner Olszewski returned punts and played 50 percent of the special teams snaps, so it would still appear he has more immediate value to the team if we're considering who gets cut for Antonio Brown.
-Sony Michel had an unimpressive stat line (15 carries, 14 yards) and was stopped a yard short on a well-blocked play. After an explosive summer, Michel was one lackluster piece of the puzzle on this night. Expect a breakout game sooner than later, but it was surprising to see him unable to power through for some extra yards when the blockers were there. Rex Burkhead had more success with the same kind of blocking.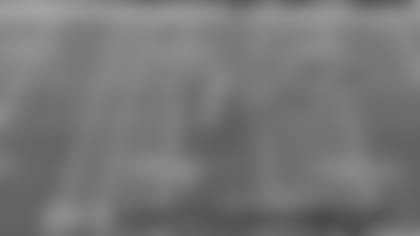 Second Quarter
-The offense showed some new formation wrinkles in their backfield, with two backs offset to one side (see above). They did this with a fullback and a running back, two running backs, and even a receiver and a running back. It seemed to work like a bunch set, only coming out of the backfield which makes it a bit tougher for the defenders who are in coverage.
-The second quarter was the first time the Pats had to settle for a field goal, they'd be 0-for-3 in the red zone in the game. If you're looking for a negative stat to focus on, and many miserable fans certainly are, this is the one. Against the ineffective Steelers it didn't matter much. But against high-scoring teams they'll want to finish with touchdowns. They fell to 12th in red zone offense in 2018 after being top-5 in in 3 of the previous 4 seasons. It's an area that continues to be an issue and not having an effective pass-catching tight end sure doesn't help. Maybe Matt LaCosse can help there once he's healthy.
- The Steelers went to an empty formation and the Pats countered with seven defensive backs. They tackled well, forcing a third-and-1 that the immovable Danny Shelton stopped. At 10-0 it was a great counter to the Steelers adjustment and an example of how great this defense is when everyone has their role and plays it well.
- James White's quickness was on display when he left Mark Barron in his dust on a third-down whip route. This is just why the Steelers got Barron and he had no chance against White, who is as polished a running back route runner as there is in the NFL.
- Hard to misplay a two-man route combo worse than the Steelers did on Phillip Dorsett's first touchdown. Both he and Edelman got open off the break and it wasn't even close.
- The Steelers fourth-down attempt was broken up by Patrick Chung who arrived just after the ball and disrupted things enough to force an incompletion. It was a nice reminder of how much Chung means to the defense and it was great seeing him right back in his usual role after a summer spent getting healthy.
Third Quarter
- John Simon played 45 percent of the snaps and was a force on the edge. He dropped a sure interception that looked remarkably like the one he held onto in the preseason as he faked a rush then dropped into coverage. Simon is yet another free agent find who continues to get more and more work. He's got that Vrabel-Ninkovich feel to him.
- The one big play the defense gave up came on James Washington's 45-yard reception up the sideline. Jason McCourty appeared to slow down and then safety Duron Harmon couldn't get over in time. There were some plays to be had down the field for the Steelers but this was the only time they took advantage.
- With starting safety Sean Davis out you had to know the Pats would get the Steelers at least once on a deep pass and Phillip Dorsett's 58-yard touchdown was the perfect example as he blew by both safeties for an easy score. Those are the kind of big plays Brady always seems to hang on Pittsburgh.
- Rex Burkhead had himself a nice game with 85 all-purpose yards. He gives the offense so much balance when he's on the field as he's a threat to run or catch with equal effectiveness. If Burkhead has a full 16-game season in him he could really make a big impact, even though he's often an afterthought to White and Michel.
- Stephon Gilmore manned up JuJu Smith-Schuster for most of the game and didn't completely shut him down, as JuJu snagged 6 catches for 78 yards. Maybe that's not as good as some might expect Gilmore to be, but he was a sure tackler immediately after every catch. That's a really big key. Overall, the tackling was excellent on defense, especially for an opening game. That and strong fundamental play were big reasons the Pats rolled.
Fourth Quarter
- Jonathan Jones had two passes defensed and showed why the Patriots extended him last week. He's a quick and tough slot corner and he seems to keep getting better.
- Shilique Calhoun played 81percent of the defensive snaps and 58 percent of the special teams snaps, both remarkable numbers given he didn't play after getting hurt in the second preseason game. Is he a find? Or did he just get that much run because Kyle Van Noy is out? The Patriots will often give a random player extended playing time to truly get a sense of what kind of player they are. To play that much and only record one tackle and one QB hit seems a little suspect. He might be back on special teams when Van Noy returns.
- Julian Edelman started to pick up steam in the fourth quarter, looking like the same dynamic uncoverable receiver we last saw in the Super Bowl. Even if there were some miscues for him in this game, the 33-year-old doesn't look like he's lost any steps.
- Jermaine Eluemanor's work at left guard left a lot to be desired, as he was consistently beaten and looked slow and lacked pop. Marcus Cannon's injury is a major concern and after what we saw from Eluemanor I'd like to see Korey Cunningham get a look at right tackle.
- There were two primary defensive packages played in this one – a 2-4-5 nickel package (23 snaps) and a 1-3-7 quarters package (20 snaps). It shows the strength of this defense is on the second and third level, but the front line of defensive tackles was also effective. You'd expect teams to try to run on these personnel groups, but the Steelers were unable to. A lot of that had to do with how the Steelers fell behind early. Yet again there was plenty of 3-4 defense talk this summer and none of it really mattered once there was an actual game plan. In all, there was just one goal-line snap that featured four defensive backs, a 4-3 front. Otherwise there were five or more defensive backs on the field for every other snap.