New England is 3-0 to start 2013, after what was easily their most comfortable win of the short season. Tampa Bay actually took an early lead and could have been up considerably before the Patriots got on the board, but the Buccaneers couldn't capitalize on their many opportunities.
The Patriots, though far from perfection executing on either side of the ball, nevertheless made more plays when it mattered.
Here's what stood out from our vantage point in the Gillette press box Sunday afternoon:
...Early on, the Patriots' defense was giving the Bucs receivers some open passing lanes, but QB Josh Freeman either had trouble hitting them, or the intended receivers dropped the balls that were on target, including what would have been a touchdown in the corner of the end zone on the second Buccaneers drive. Tampa also missed a relatively short field goal attempt on their opening drive. The Patriots were lucky to have been trailing only by three after one quarter.
...Tampa couldn't convert on fourth down (0-4) and weren't much better on third (5-14), but again, that had more to do with their ineptitude, for the most part, rather than great plays by the D.
...New England's defense did have its moments, though. Two weeks running, cornerback Aqib Talib has made nice plays on the ball to intercept a pass. Against Tampa, he undercut an out-route by Vincent Jackson toward the Patriots sideline and peeked into the backfield, almost sensing that Tampa QB Josh Freeman would throw short. He did, and Talib was in the perfect spot to pick off the pass.
...Alfonzo Dennard, playing in his customary right corner spot, also made a couple of very nice plays to break up deep passes from Freeman. His tight coverage and awareness of his surroundings allowed him to knock the ball without committing pass interference penalties.
...The New England pass rush is starting to get more consistent pressure on opposing QBs. Patriots front seven defenders combined for three sacks of Freeman on the day.
...There was plenty of pre-game talk about how dissatisfied Tom Brady is with his young receivers. So, to counter that, it seemed, New England came out with a staring lineup that featured four wide receivers, three of them rookies. Aaron Dobson and Kenbrell Thompkins both stepped up their games in the first half. The latter had two touchdown receptions on both of his catches. Dobson, meantime, had four grabs for 35 yards.
...That young receiving group – tight end Zach Sudfeld included – is still experiencing its growing pains, however. And fourth-round draft choice Josh Boyce just can't seem to get on the field consistently.
...With Danny Amendola out again with his right groin problem, Julian Edelman remains Brady's most reliable target. He caught all seven passes thrown his way against Tampa, but wasn't called upon as frequently as he was in the previous game. That has a great deal to do, it might seem, from the sizeable lead New England enjoyed for most of the game. The Patriots were able to run the ball more as a result (33 times for 156 yards).
...New England's o-line wasn't helping their quarterback much in the early going. Brady was sacked twice in the opening stanza, which led to Patriots punts on both drives. That settled down, though, once New England took the lead.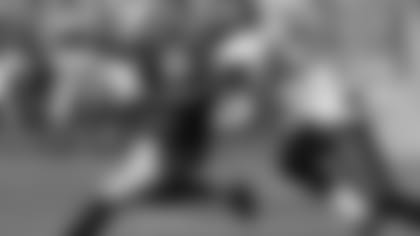 ...Brady made his share of mistakes Sunday as well, including a very bad decision in the second quarter. Two of his receivers, Thompkins and Julian Edelman were left wide open on the left side of the formation, running deep toward the Bucs and zone. Brady looked their way but decided to go to a sideline route for rookie tight end Zach Sudfeld. His pass was poorly overthrown. If Brady had gone to either Edelman or Thompkins, he likely would've had an easy touchdown. Brady made up for the miscue moments later with a touchdown strike to Thompkins on a crossing route in the red zone.
...Brady made some questionable throws on the opening drive of the second half. Deep in Bucs territory, he appeared to rush a throw to a wide-open Dobson in the end zone. A Tampa defender was bearing down on Brady, but it looked like he had time to set himself for a second longer to complete the play. Two plays later, Brady threw a very bad pass into the end zone area again, with no pressure on him, and it went straight to Bucs safety Mark Barron, who secure the second INT thrown by Brady this season. Sudfeld was in the vicinity, and it could very well have been that he cut off his route, but it looked more like a bad throw by Brady.
...So far, I've not seen the so-called "Year-2 jump" from linebacker Dont'a Hightower that many had hoped to see. One play in particular seemed to encapsulate this, when Bucs back Doug Martin went streaking down the left (Bucs) sideline on a wheel route. Hightower gave chase, but was easily beaten. Had Freeman been able to throw a better pass, Martin may have gone all the way with it for the score. Hightower was billed, coming out of Alabama, to be a speedy, athletic, so-called "coverage" linebacker who can make plays anywhere on the field. To this point, he's failed to live up to that billing.
...The tight end spot finally made some contributions in the passing game – notable, given the continued absence of Rob Gronkowski (back/left forearm). Both receptions at that position came from Michael Hoomanawanui, one of which was a great effort, staying in bounds to shed a tackle and pick up extra yards. That one set up a third-quarter field goal by Stephen Gostkowski.
...The aforementioned placekicker also had a memorable day. He connected on all of his points-after and field goals, including one from 53.