FOXBOROUGH, Mass. – We've reached the eve of New England's first preseason game this summer and 2019 NFL Defensive Player of the Year Stephon Gilmore still hasn't made more than a cameo on the practice field. Even at that, he did so only briefly and as a spectator as he continues working his way back from a quadriceps injury that landed him on PUP (the physically unable to perform list) since the start of camp.
As the Patriots' No. 1 corner, he's in the final year of his current contract and has expressed a public desire for a new or reworked deal from the team. As of this posting, there's been virtually no word – reported or otherwise – on whether or not the two sides have made any progress. Nor has there been any indication of where he stands in his rehabilitation.
Now is not the time to panic, however. With one month until the regular season opener against the Miami Dolphins, there's still sufficient time for Gilmore to get back to full strength and find peace of mind with his contract situation. At the same time, with Gilmore out of the equation these first couple of weeks of camp, we've had a chance to see how the defensive backfield might look should Gilmore remain absent for any further length of time.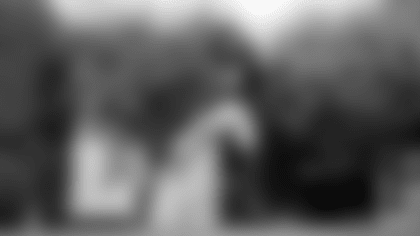 In Gilmore's absence thus far, J.C. Jackson has been a conspicuous presence in New England's defensive backfield. Not that this is at all surprising, given that Jackson frequently plays opposite Gilmore during regular season games, which he's increasingly done since his undrafted rookie season in 2018. Jackson has been present for each of the first 12 training camp practices this year and has looked solid throughout.
Others who've been picking up the slack in Gilmore's stead include free agent signing Jalen Mills and reliable veteran Jonathan Jones. Mills, who has considerable experience as a safety from his years with his previous team (Philadelphia), seems to this point to be capable of holding down either spot if asked. Jones continues to look as speedy and effective covering receivers in the slot, as he's done since becoming a member of the Patriots as an undrafted rookie in 2016.
Beyond this trio, a logjam begins to form for what will likely be only a couple, perhaps a few, final spots on the cornerback roster.
Joejuan Williams and Michael Jackson, both of whom entered the NFL in 2019, are seeing a fair share of practice snaps, along with second-year player Myles Bryant, who joined the club as an undrafted rookie last season. Bryant surprised some of us last season by appearing in nine games and exhibiting a versatility to play both corner and safety, despite being a bit undersized for the latter spot. Justin Bethel, who's known primarily as a standout special teams contributor, as well as younger, developmental veterans Dee Virgin and D'Angelo Ross are being given opportunities to showcase themselves.
Of this six-member group, Jackson has had a bit of a rollercoaster summer, displaying play-making abilities at times, balanced out by being targeted and surrendering of a number of catches on other days. Williams and Bryant have perhaps been the steadiest performers, although it must be noted that Bethel, who also saw considerable time at cornerback last summer, has stood out in a positive way as well again.
Ross missed a couple of recent practice sessions, presumably due to some sort of health issue, but has been otherwise involved in the competition. Virgin is getting reps both at corner and increasingly on special teams units, where he could eventually find a spot for himself.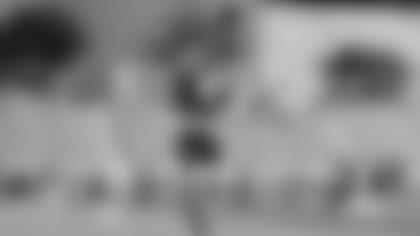 At safety, New England is blessed with both talent and experience, though perhaps not as much depth, at least in numbers, as the cornerbacks. Returning starters Devin McCourty and Adrian Phillips have been stalwarts, with Phillips in particular showing an aggressive, play-making streak whenever 11-on-11 team periods have permitted full-speed, full-contact action.
Meantime, second-year man Kyle Dugger looks even more comfortable in his role than he did a year ago as a second-round draft choice. Dugger, like Phillips (a free agent signing in 2020), clearly has a much more comprehensive grasp of the defense, which has allowed him to play more freely and put himself in position to make more big plays. This area could be one of the strengths of New England's defense this season.
Hereafter, depth becomes questionable. Special teams regular Cody Davis is getting his share of look defensively, as has 2021 free agent Adrian Colbert. An injury, however, has limited Colbert in recent sessions, while 2021 draft choice Joshua Bledsoe has yet to appear on the practice field. He's nursing a lingering injury on the non-football injury list. (NFI).
With numbers this low, the Patriots brought back a 2019 undrafted rookie, Malik Gant, this week. Gant wound up spending that season on injured reserve and never made it back to camp last summer. 
Ultimately, Gilmore remains the linchpin of the cornerback group, and perhaps the secondary overall. Whenever he's able to return to the lineup, this should be one of the strongest areas of New England's 2021 roster.