FOXBOROUGH, Mass. – New England's depth at the tight end position was, to say the least, less than ideal last season. In 2020, the Patriots had just three tight ends on the active roster, two of whom were rookies and all of whom missed significant playing time due to various injuries. There were weeks when the team struggled to field even one healthy tight end on game days.
Consequently, the offense had difficulty moving the football, as it was forced to operate largely without an entire position group that has historically been vital to New England's success. It wasn't much of a surprise, therefore, when the club invested heavily in the position this past offseason.
New England made front-page headlines with its March acquisitions of Jonnu Smith from the Tennessee Titans and Hunter Henry, late of the Los Angeles Chargers, the top two available veterans in 2021's free agent marketplace.
The impact this duo made could be seen almost immediately. During springtime practices, Henry appeared to make a positive first impression by getting open and catching almost every ball thrown his way. Smith, meantime, didn't suit up until the mandatory three-day mini-camp in June. Yet, early in his first appearance, Smith suffered some sort of injury (purportedly a hamstring, according to media reports at the time) and was reduced to mostly spectator status for the remainder of minicamp.
Since the start of training camp, however, Smith seems to have healed from whatever was limiting him in June and has proven as a popular target for New England's quarterbacks. The 6-3, 250-pounder's ability to make impressive catches has been rivaled only by his surprising speed and quickness in the open field, whetting the appetites of those observers of training camp practices who hope for a resurgence of play-making tight end contributors in this offense.
Henry remains a reliable option in the passing game as well, though he's been a bit quieter since Smith's emergence. Nevertheless, with a healthy Smith and Henry, the Patriots now have legitimate possibilities for multiple-tight-end personnel packages – an element of their offense that New England sorely missed in 2020.
Perhaps the bigger question now is, how many more tight ends could make the roster? It wouldn't be unreasonable at this point to suggest that as many as four could wind up on the active roster come September, and a couple of NFL veterans are making strong cases for themselves.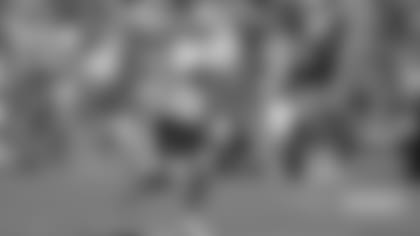 Matt LaCosse, who chose to opt out of the 2020 season due to the COVID-19 pandemic, endured an injury-plagued 2019 season, his first with the team after joining the Patriots in free agency that year. This summer, though, the 29-year-old LaCosse looks in great shape and has shown up positively both as a pass-catcher and run-blocker. The same could be said of another under-the-radar veteran, Troy Fumagalli. Having only joined the Patriots in late May, Fumagalli has appeared to grasp the playbook and shown a propensity for making tough catches in traffic.
Just before camp started last month, the Patriots added another tight end, David Wells, who entered the league in 2018 as an undrafted rookie with Dallas, but wound up spending most of that season with Kansas City's practice squad. A 2019 training camp injury landed him on IR that year, and he was out of football for all but one week in 2020, when he was signed to New England's practice squad last November.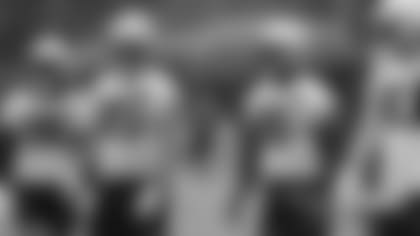 The Patriots likely wanted to add someone like Wells to the roster for this year's camp to provide further depth at the position considering that the pair of 2020 rookie draft choices, Devin Asiasi and Dalton Keene, wouldn't be fit enough to take part right away.
This is a particularly disappointing development for Asiasi after his strong showing during spring organized team activity practices (OTAs) and the three-day minicamp. The second-year player looked like he'd benefitted from a full offseason in the program, but a positive COVID diagnosis just prior to the start of camp forced the club to place him in a reserve list for the time being. He's now missed a full week of camp practices and whenever he returns will find himself in a battle for the third and/or fourth roster spot.
Keene, meantime, took part during the spring sessions, but even then was limited by what looked like some sort of leg injury. He's yet to see the field this summer, having been placed on the physically unable to perform list (PUP). Like Asiasi, it could be difficult for Keene to make up ground if he doesn't return to action soon.
Based on what we've witnessed thus far in the early stages of this Patriots camp, however, New England clearly finds itself in a much stronger position at tight end than last season, which should help make this a more balanced and potentially more productive offense overall.